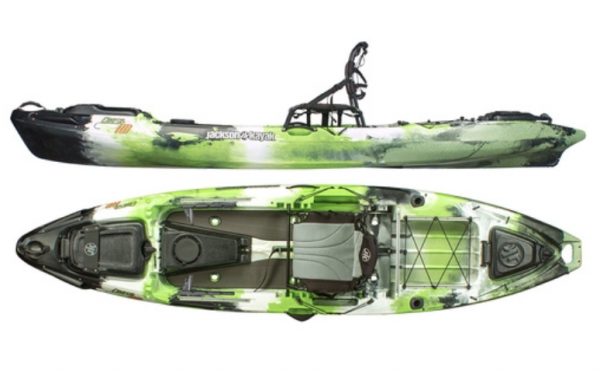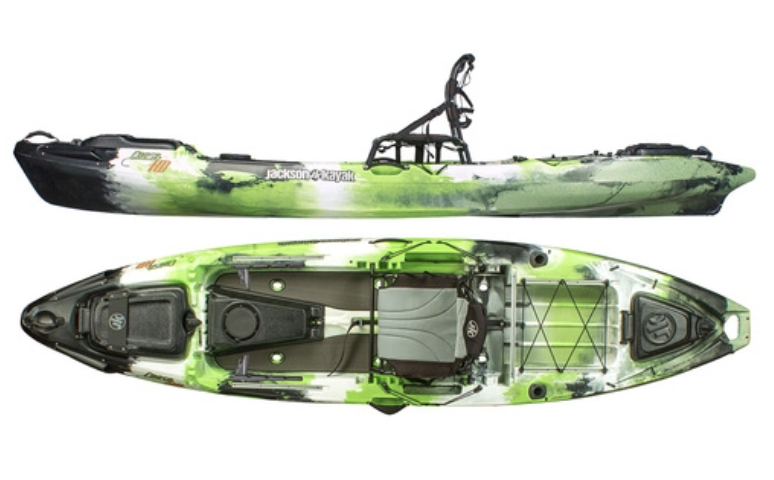 Jackson – Coosa HD – 2022
Additional Info
Jackson – Coosa HD – 2022
LIMITED QUANTITY – IN STORE PICK UP ONLY
Available at BOTH Maumee & Grand Rapids Locations in select colors
***CALL TO LEARN HOW TO SAVE USING OUR CASH DISCOUNT***
SPECS:
Length: 12'6″
Width: 34″
Capacity: 425lbs
Total Weight: 83lbs
COLORS:
Aurora – Lime Green/Black/White
Forest – Green/Black/Beige – Camo-ish
Tiger Shark – Orange/Black/White
SELECT FEATURES:
Stabilization
True-Line Tracking
Comfort Seat
Space-Saver Rigging
DESCRIPTION:
Jackson Kayak's top design team put an "HD" twist to the already popular Coosa model. This 'heavy duty' fishing craft boasts amped up specs/features and is slightly longer and wider than the original Coosa; this makes it even more stable and a perfect fit for anglers of all sizes or those who are really looking for a stand up fishing kayak. The hull is still river friendly, but the HD will track truer on the flat waters of lakes or inshore saltwater. Packed with features, the Coosa HD is ready for any type of fish on almost any type of water!
Accessories (included with new boat purchase):
1x YakAttack Omega Rod Holder
Long Load Flag
Stand Assist Strap
5″ JK Sticker
Colors::

Aurora, Forest, Tiger Shark