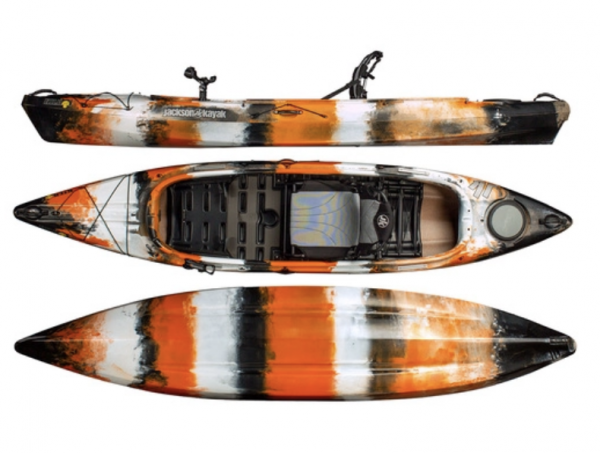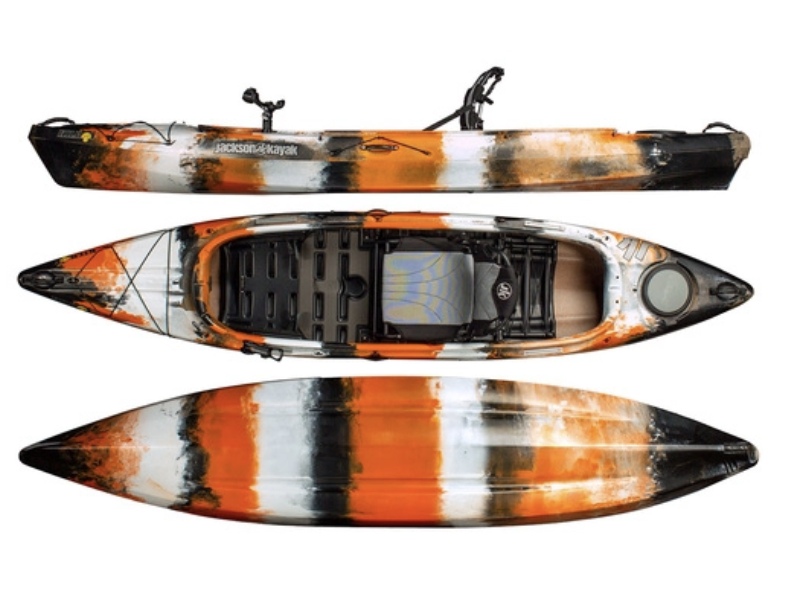 Jackson – Kilroy – 2022
Additional Info
Jackson – Kilroy – 2022
LIMITED QUANTITY – IN STORE PICK UP ONLY
Available at BOTH Maumee & Grand Rapids Locations in select colors
***CALL TO LEARN HOW TO SAVE USING OUR CASH DISCOUNT***
SPECS:
Length: 12'4″
Width: 31″
Capacity: 325lbs
Total Weight: 71lbs
COLORS:
Aurora – Lime Green/Black/White
Forest – Green/Black/Beige – Camo-ish
Tiger Shark – Orange/Black/White
SELECT FEATURES:
Stabilization
True-Line Tracking
Comfort Seat
Space-Saver Rigging
EZ Hi-Lo Seat Slider System
DESCRIPTION:
The Original Kilroy is back in this limited edition for 2022!
Our original and much loved sit-inside kayak design incorporates several classic Jackson fishing features found throughout our sit-on-top kayaks. Updated for 2022 with our new EZ Hi-Low Sliding seating system and all the the original features you loved. Enormous amounts of protected storage for fishing and hunting gear, protected rod storage in tubes along the sidewalls, removable hard deck and strategically located accessory mounting locations on tons of gear track. The Kilroy OG is super stable as the standing area is actually below the waterline, thus creating a very stable platform.
Tailored for the outdoorsman, offering features for the kayak angler, hunter, wildlife photographer, bird watcher, and anyone hoping to enjoy being on the water all while staying high and dry!
What Accesories Come With It?
Long Load Road Flag for to hang off your boat for the long trips
5″ Fun Guy Jackson Kayak Logo Decal to put anywhere you want
JK Stand-Assist Strap
Omega Rod Holder
Colors::

Aurora, Forest, Tiger Shark