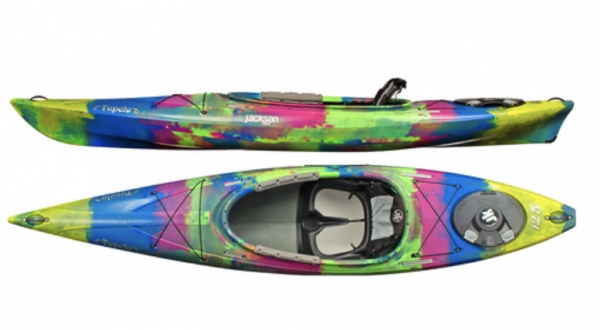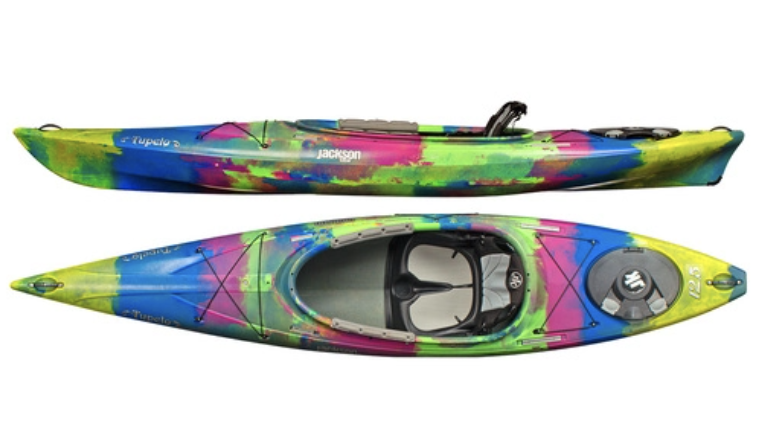 Jackson – Tupelo 12.5 – 2022
Additional Info
Jackson – Tupelo 12.5 – 2022
LIMITED QUANTITY – IN STORE PICK UP ONLY
Available at BOTH Maumee & Grand Rapids Locations in select colors
***CALL TO LEARN HOW TO SAVE USING OUR CASH DISCOUNT***
SPECS:
Length: 12'5″
Width: 29″
Capacity: 300lbs
Total Weight: 55lbs
COLORS:
Solar Eclipse – Pink/Yellow/Lime/Blue
Prism – Red/Orange/Black
DESCRIPTION:
Designed for cruising the waterways with comfort and efficiency with loads of storage, the Tupelo is your premier, feature-laden recreational kayak. The Tupelo features Jackson's removable and super comfy Ergo Seat, with integrated lumbar support. Gear track around the deck allow you to accessorize with products like rod holders, GPS, camera mounts, smart phones and more. Versatility, comfort, ease of use….the Tupelo has it all in one lightweight package!
Voted Best In Class – Beginner Kayak – 2021 by PaddleTV. Watch here: https://www.youtube.com/watch?v=oA59X_-hFUc
Tupelo 12.5 Cockpit Dimensions: 22.5″ x 48.5″
Colors::

Prism, Solar Eclipse