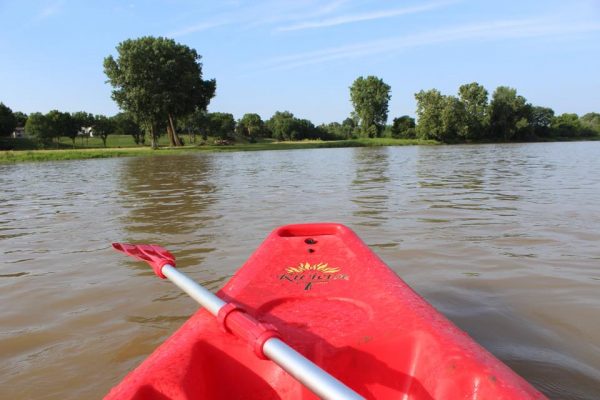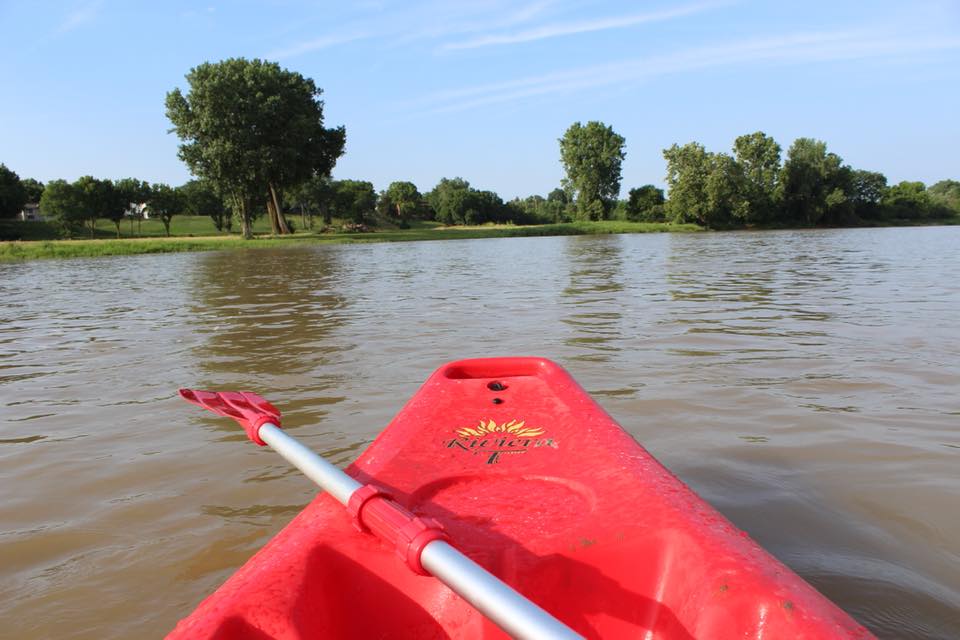 Kayak Rental – Down River Trip
Additional Info
Summer 2023 Kayak Renal Rates: 
ALL RENTALS are priced PER person. Meaning it is $40 for a single, and $80 (40 X 2) for a tandem.
Arrive at least 15 minutes prior to designated trip time to the shop.
Must be returned/at pick up location: No Later Than 1 hour BEFORE closing
Reservations are NOT required, but encouraged to avoid disappointment
Credit card and ID required on file
Any adjustments/changes require AT LEAST 24 HOUR NOTICE
Kayak Rental – Trip Rate $40.00 PER PERSON
This option allows you to rent a sit-on top kayak which is the safest boat possible and helps to create an enjoyable trip for you. We will supply you with everything you will need, including a life jacket, paddle, as well as transportation to your drop-off and pick-up location of choice.
Available trips depend on the current water level and conditions, and are subject to change.
Times may differ from person to person. Due to low water conditions we are only running the shortest trip, Sidecut to Orleans Park.
Maumee Location Potential Trip Options: Call 419-893-3474 for questions at Maumee
Waterworks Park to Orleans Park – 6.7 –  miles – 3 hrs
Waterworks Park to Sidecut Metropark – 4. 3 miles – 2/3 hrs
Sidecut Metropark to Orleans Park – 2.7 miles – 2 hrs
Grand Rapid  Location Potential Trip Options: Call 419-830-3077 for questions at Grand Rapids
Beach to Bendview Metropark – 5 Miles – 3 hours
Beach to Farnsworth Metropark – 8 Miles – 4 hours
Trip is not guaranteed unless you have called and confirmed the time slot is available, or have been reached out to from the shop to confirm your reservation. Drop off location options will be determined the day of the trip by our team, we cannot guarantee specific trips (other than Sidecut to Orleans) based upon water level & conditions.
Must booked more than 24 hours in advance of trip – otherwise trip not guaranteed!
Location::

Maumee – 104 W Wayne St, Maumee, OH 43537, Grand Rapids – 24287 Front St, Grand Rapids, OH 43522

Month::

May, June, July, August

Date::

1, 2, 3, 4, 5, 6, 7, 8, 9, 10, 11, 12, 13, 14, 15, 16, 17, 18, 19, 20, 21, 22, 23, 24, 25, 26, 27, 28, 29, 30, 31

Time::

10am, 11am, 12pm, 1pm, 2pm, 3pm

Kayak Type::

Single (1 person), Tandem (2 People)