Maumee River
LEVEL-580.5
TEMP- 59.0 Â degrees
Barometer: 30.02
Wading to Bluegrass Island is possible
Clarity-10 inches
Sunrise : 6:59 AM (First cast)
Sunset: 8:19 PM (Last cast)
The rain held off yesterday and we saw a lot of good fish caught. The early bite and the after 5 pm bite was again the best but we did see limits taken all through the day.The river is still full of walleye with some white bass and smallmouth bass being caught as well. Jerome rd, and Bluegrass Island were the hot-spots yesterday. with early reports of limits being taken very quickly before things slowed down mid-day. Those would probably be the two best areas again to hit today, althogh all access areas are available today. we are still seeing female full of eggs in the river so the next few days and on into the weekend should be pretty good. Although we do need the rain to cool the river and bring the level up just a bit.
Outlook: We are just past the peak of the walleye run which should last another week or so followed by a slow decline in the number of walleye in the river. Our fish surveys have seen large numbers of walleye in the spawning areas. Water may slowly rise slowly drop over the next few days if we get the predicted rain. This may get the late spawners moving . Fishing pressure is and has been low .

Weight:1/2-5/8 oz
Leader:24-36 inches
Colors: green head/Green Tail – Yellow head / firetiger tail – Red head /Pink sparkle tail – orange head/ White tail
Weather Report
TodayA chance of showers and thunderstorms, mainly after 2pm. Cloudy, with a high near 74. Southwest wind 8 to 14 mph.
TonightShowers and thunderstorms likely, mainly before 9pm. Cloudy, with a low around 55. West wind 5 to 9 mph becoming east after midnight.
ThursdayShowers and thunderstorms likely, mainly after 4pm. Mostly cloudy, with a high near 75. Southeast wind 7 to 12 mph becoming southwest 13 to 18 mph in the afternoon.
Have Fun Be safe and Good LucK Fishing
Technology hasn't been cooperating with us the last few days so I have included some photos from Saturdays Tournament in today's post.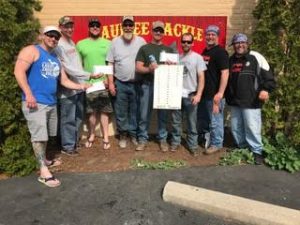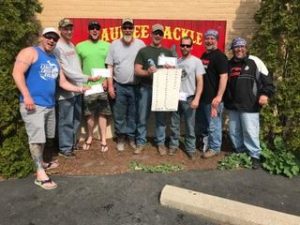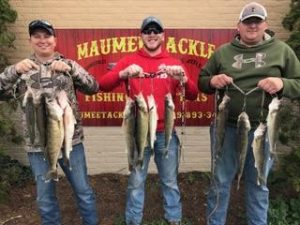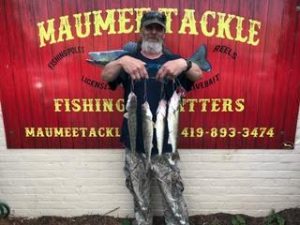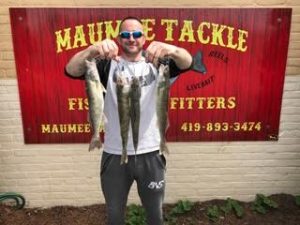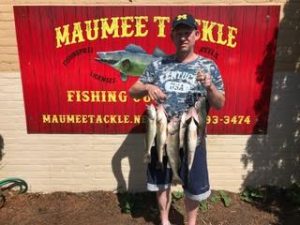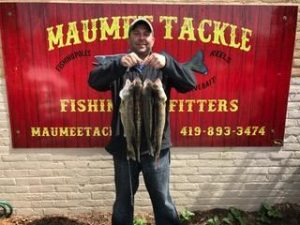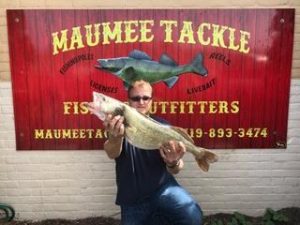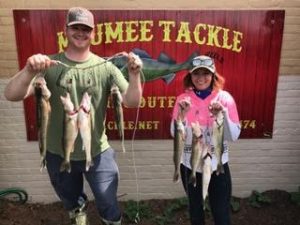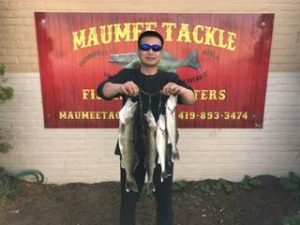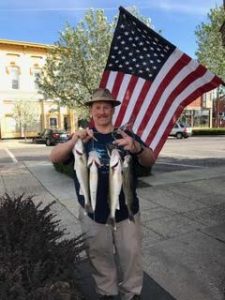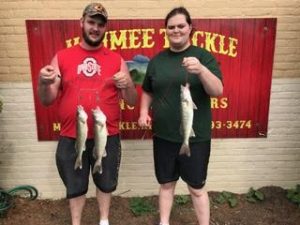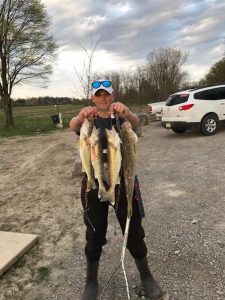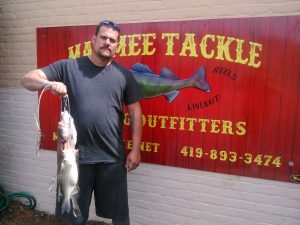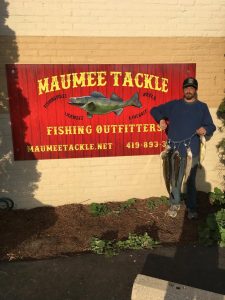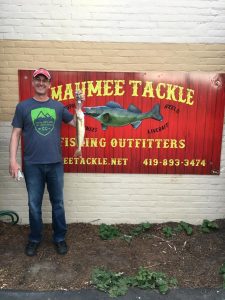 Suggested Baits