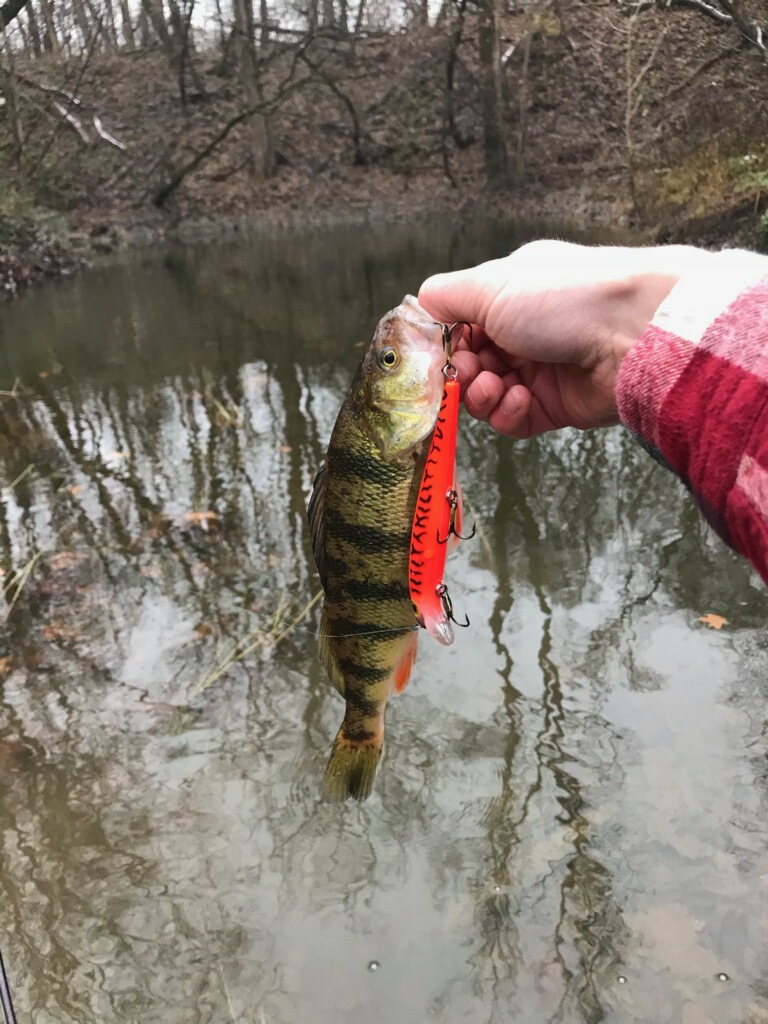 Barometric Pressure
30.48 rising
Happy Thanksgiving Everyone. We are closed today for the holiday and will re-open tomorrow morning at 9am.
Look at this big perch taken out of swan creek the other day.
Fishing has been slow on the river, we have seen a few walleye and saugeye taken but not a whole lot of anglers are venturing out as the weather gets colder. We have had some good reports of the night walleye bite east of us on lake erie-Catawba, PortClinton, Huron areas have all been producing decent catches this last week. Not a whole lot of the big one but plenty of good eaters.
Here at the shop we are already  getting ready for the spring run. We are stocked back up on quite a bit of  gear and we have a few new things as well . I anticipate getting my first shipment of floaters in early december -then those will be available for early bulk sales.   Stop in and check us out.
Have a great day , be safe and good luck fishing.
Suggested Baits