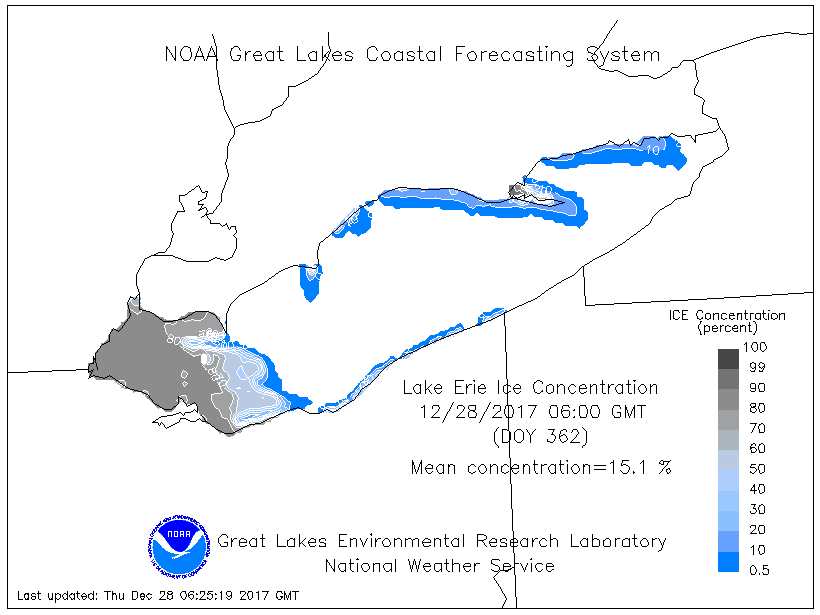 The gray area on the lake Erie map pictured above is the portion that currently has a thin layer of ice
We had a record low of 8 degrees  below zero last night. As a result of the last several days been below freezing temperatures most of the local lakes and ponds and reservoirs have a good layer of ice on them.
The western basin of Lake Erie which is the shallowest portion of the lake has a pretty good skin of ice covering it right now . Â As long as this freezing cold continues we should soon see a pretty good base of ice develop out there .
As always follow safety rules when venturing out onto the ice .
Be safe have fun and good luck fishing
Suggested Baits