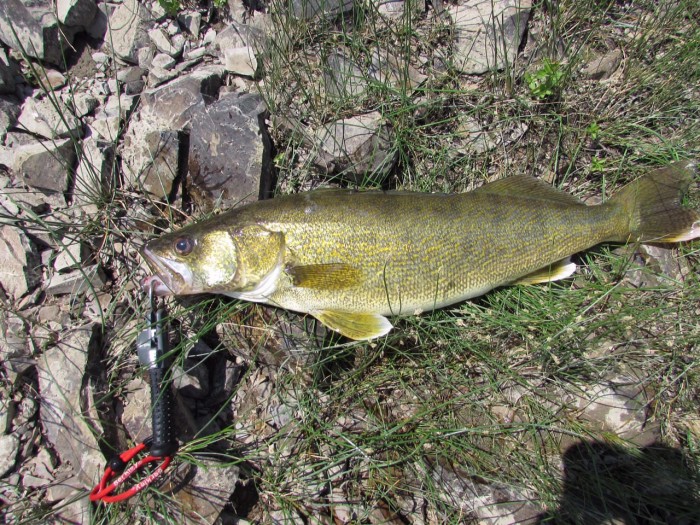 Maumee River
Water level is steady, and water temps stayed right around mid 70s all thru the weekend. the catfish bite was great. We saw anglers head out for the white bass with mixed results. Some guys went out and came back with 3 and others found a big school and got buckets full.  The best areas have been the faster waters, blue grass, buttonwood, and Grand Rapids area.
Lake Erie
Walleye:
Jig bite is dying off some and water temps continue to climb. Many have made the transition to crawler rigs. Fishing has been great when mother nature cooperates . Reports we gotten last few days are promising and sounds like fish are still cooperating.
Trollers: Reports from right out front in 14' are still very good with some bigger fish.  Cone Reef and North side of Reef areas also still producing fish, along with a bite report out North of Nort Bass. Most are pulling Bandits, and smithwick perfect 10s.
Drifters:  Good Reports from right out front. Focus is still on   less than 14 foot of water  around the reefs and on the flats around K and L Cans, but some running out around Locust and pulling fish as well
Perch:
No recent Reports, but some have  pulled nice Perch mixed in with the Walleye. I would try any of the normal Perch spots once things shake out. Had some good reports from the Islands before the blow.
Have fun be safe and good luck fishing
Suggested Baits