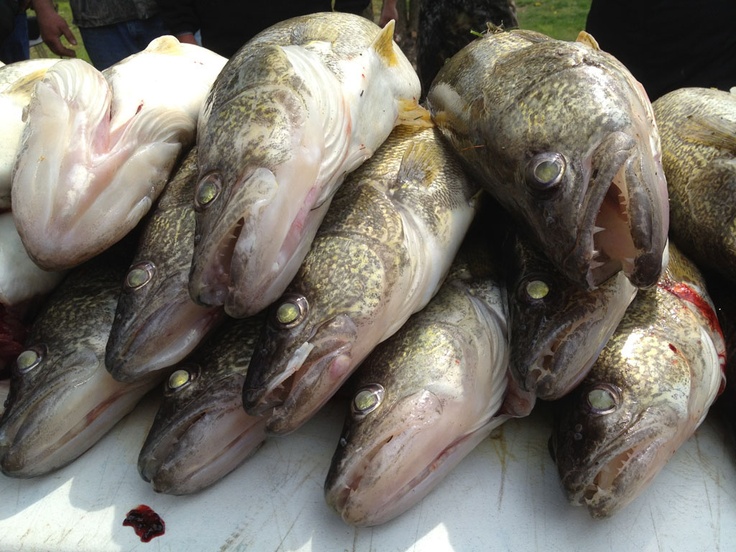 Water Level
579 wading to Bluegrass is possible
Water Temperature
80 degrees
Barometric Pressure
29.98 inches and steady
Maumee River
We have seen some great action in all the local ponds and reservoirs-check out this lunker caught and released right  across the river in a Perrysburg pond!
The river level has been consistent and we have had reports of many species being caught. One angler caught 5 species of fish in an hour out at buttonwood- Catfish, smallmouth bass, gar, freshwater drum and a walleye. Â The Grand Rapids area is also producing some good fishing-catfish, pike and some walleye limits.
Lake Erie
Surface Temp 75
Winds: W 5~10 knots.
Chance of showers and Thunderstorms
Waves 1 ~ 2 foot,
Water Clarity: Good, slightly stained.
We have Fathead Minnows in the stock
We do have Frozen Emerald Shiners in the store as well.
Walleye Trollers:
Fish coming from: The War Buoy to north of West Sister, Turnaround Buoy and Northwest Reef. Also inside off Crane Creek in 16 FOW. and some nice fish around Crib. The shorts are everywhere from what reports we are getting. Crawlers harnesses, Jets and spoons, and Rattle Tots are still leading the way.
Drifters:
Crane Creek, towards the Intake in 16 Feet Of Water, around the War buoy and around Crib. Crawler harnesses and bottom bouncers or casting weight forwards.
Perch:
Most Consistent reports coming from over around H and G Cans. Good catches reported from D Can, North of C can. East of the Intake, and if you head East, Green and Rattlesnake have been good Things have been spotty with some good days and some very slow. Try small moves with the anchor rope 20 ~30′ at at time, seems like active fish are in small pockets.
Have Fun, Be Safe and Good Luck Fishing
Suggested Baits