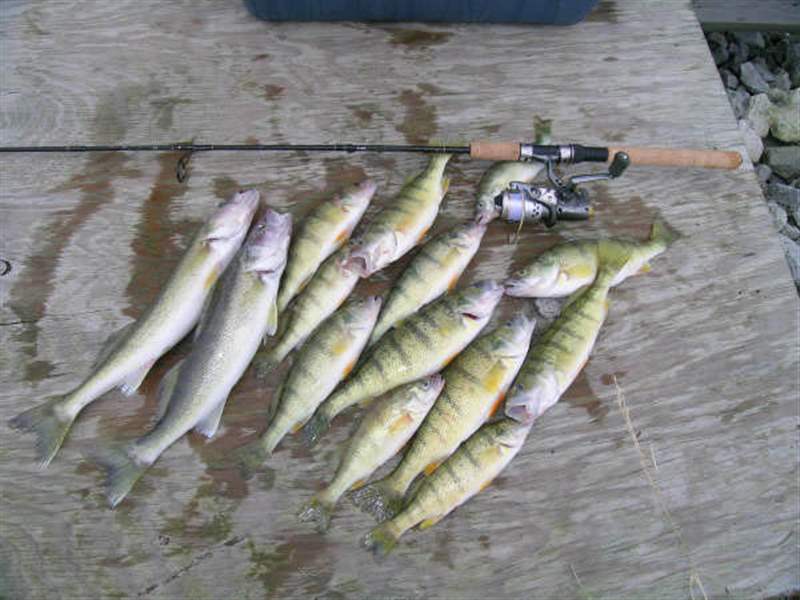 Water Level
579 wading to Bluegrass is possible
Water Temperature
79 degrees
Barometric Pressure
29.91 in Hg
Maumee River
Conditions are pretty steady for the last 2 weeks- its a good time to get out and explore some areas that you have always eyeballed and never checked out. Â Some decent smallmouth reports .
The heat of summer can bring some of the toughest fishing of the year. But, according to many experts, much of that toughness is caused by anglers themselves. That's because far too many believe that all the fish are deep. They aren't. Many fish, in some cases the biggest ones, head for the heavy weeds and vegetative growth of, June, July, August and September. Such places offer high dissolved oxygen levels, shade and protection from the sun. At the same time they are  near perfect for ambushing prey. That's all a most fish need to be happy.
Lake Erie
The Drift and Trolling Bites continue to be good–Perch Bite is picking up as well
Surface Temp 73
Winds: S 10~15 knots forecast for today….
Water Clarity: Good, visability remains about as good as its been all season.
We have Emerald Shiners in the shop
Trolling
Bigger fish are still 11~13 miles out (past the Island) good numbers of fish reported and fewer throwbacks.
East of Locust, Round, Flat Rock, Crib, and Cone reefs, are doing well.
Drifting
Reports of good fishing around K and L Cans, Locust, Flat Rock, Cone and Crib. Crawler harnesses and bottom bouncers .
Perch
Yellow perch fishing has been good within a mile of shore near Metzger Marsh, west of Metzger Marsh, and near Green Island.
Perch spreaders with shiners fished near the bottom produce the most fish.
Have fun be safe and good luck fishing
Suggested Baits