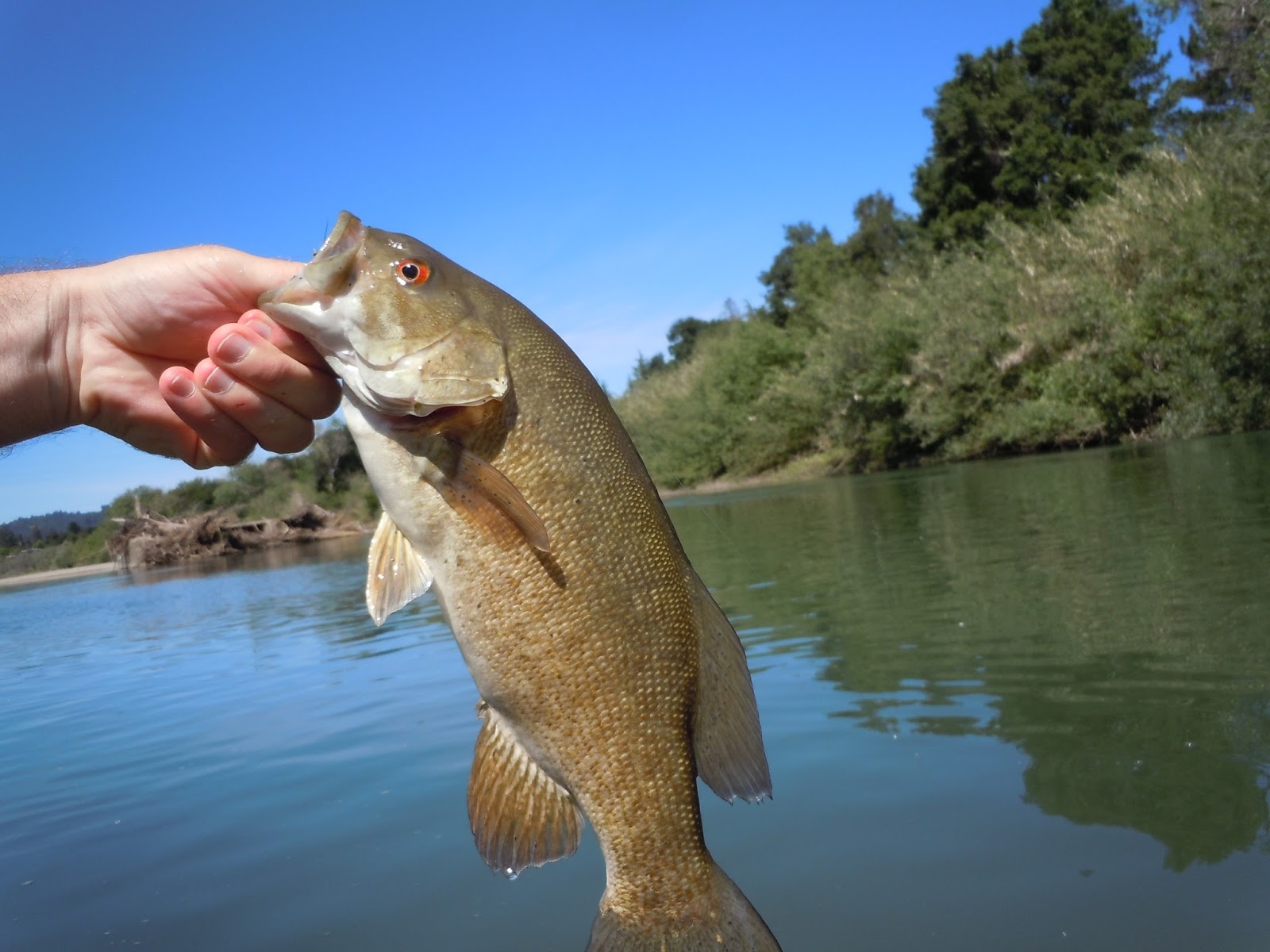 Barometric Pressure
30.09
Maumee River
Wow -there was a ton of cottonwood fluff in the river the last few days, its tough when nearly every cast your clearing your line of cottonwood fluff upon retrieve.  The Eastern Cottonwood is a type of Poplar that is present throughout all of Ohio, is a tree native to portions of the Eastern United States, most frequent on  floodplains and river bottoms, like the Maumee. In late spring and early summer, the fruit capsules open to release their small seeds attached to many cotton-like strands. It is the continuous release of these fluffy seeds for two to three weeks that results in the common name of "Cottonwood."
If you can find a clear spot in some faster water then the small mouth bass bite ought to be pretty good all weekend.
Small Mouth Bass Baits:
Cotton Cordell's advanced plastic version of Fred Young's 1973 hand-carved wooden plug, today's Big -O has a tougher lip, but still retains its original fish-catching action, buoyant body and cover-deflecting ability. Crank this plug over the rock and gravel where smallmouth feed. A shallow diver so wont snag as muck in the rocky /brushy bottom of the Maumee
Flashy and effective, tuned for maximum vibration , cast and retrieve  this fun bait.
Smallmouths never turn down a crayfish meal and the limber, flapping motion of this baits large, thin claws create a convincing display. Rig the Craw on a plain weedless jighead, use it as a bass jig trailer or fish it on light terminal tackle in dropshot, Texas- or Carolina-rigging.
This deep runner's flat-sided profile helps it dig down and reaches 14-18 feet (with No. 2 hooks). Great foe Lake Erie and deeper water bass .The fat free shad has a tight, enticing action that tempts hard-to-reach smallmouths.
When bass locate shad splashing and waking at the surface, the results are  violent. A poppersthin, cupped mouth delivers the kind of disturbance that imitates shad activity, while its sleek design promotes long casts. A tail-down posture improves hook ups, while rattles and teaser hooks enhance the appeal.
A wacky-rigged 5-inch stick worm  has become one of the most consistent producers for finicky bass. The tactic takes patience and a tolerance for boredom, but when the wiggle at both ends attracts attention, it's game-on.
Use a 60-degree tube jig head for dragging and drifting so the tube plows forward to kick up the bottom, or rig it with a 90-degree head for vertical jigging or exaggerated presentations. Wiggling tentacles entice smallies into biting and the soft body makes them hold on longer.
A Great Lakes standard, the leech is a can't-miss on the dropshot, use the scented Gulp  version and the formula  fools the fish with a natural scent, feel and taste. Nose-hooking is standard, but if the fish are short striking, try a Texas-rigged position or even wacky style.
Lake Erie
Walleye-Anglers are doing well around Kelleys Island, 1 mile out from Marblehead, and off Huron and Vermilion. There are quite a few reports of limits being caught in two or three hours. Anglers trolling worm harnesses behind bottom bouncers at 1.5 to 2.2 mph seemed to be catching the most fish. Anglers drifting have been picking up fish on worm harnesses with varying success. Color did not seem to matter. Anglers are also having success trolling spoons 45 to 75 feet back behind divers, and trolling deep diving crankbaits unassisted 30 to 50 feet back.
Largemouth and Smallmouth Bass  
Anglers fishing for largemouth have been doing well in the Portage River mouth, East and West Harbors, and Sandusky Bay, as well as picking up the occasional fish around Catawba. Anglers targeting smallmouth have been fishing deeper marinas around Kelleys and the Bass islands, and the rock reefs adjacent to the islands. Reports of incidental catches have been reported near the mid-lake reef complex and Vermilion. Texas rigged soft plastic and wacky worms usually produce well for largemouth bass. For anglers targeting smallmouth, tubes and drop-shot rigs work well, though plenty of fish are being caught trolling crankbaits.
Have Fun, Be Safe and Good Luck Fishing
Suggested Baits