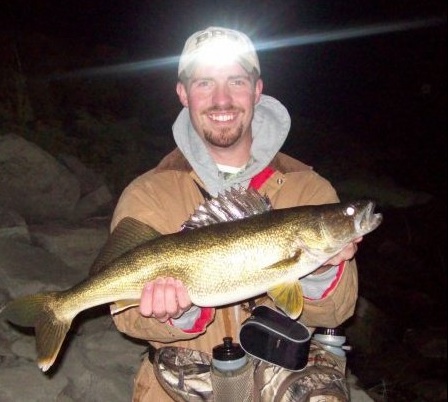 Water Temperature
40 degrees
Barometric Pressure
30.28
Maumee River
Not much to report-seeing some crappie caught in the local marinas  .Creek channels edged by steep rock, coupled with wood hanging over from the bank, can provide outstanding fall fishing. Trees and brush washed up onto shallow sandy shoals rarely produce. But if you find an isolated tree or a snag stuck in the middle of a fairly deep creek channel, give it a try. However, such locations are usually good for only a couple of fish, so don't waste time after the bite cools. Crappies around isolated mid-creek trees tend to be spooky and run for deeper water at the first disturbance.
Lake Erie
Surface Temp 41 degrees
W wind 0-10 knots
Waves 0 – 2
Water Clarity: Good, Distinct Mud lines in close and Maumee Bay is mudded up .
We have Emerald shiners in the tank
Crappie:
Fishing has still been good in local creek channels in the area.
Fishing local marinas has also been very productive.
Walleye:
Night bite at Lakeside & Huron has been awesome. Casting the reefs, Rip Rap, Piers, and shorelines has been producing early, late and at night (Ripsticks, Smithwick P10's, and shallow bill cranks) and there was a good trolling bite out around the reef complex.
Perch:
Not many Reports with the walleye bite being hot, but those that go say the Fish are still here and they are still pulling fish around the Intake, L Can, north side of the Picket Fence D and G Cans, NW of W Sister Island, NW of A Can, Flat Rock, and Crib Reefs have been producing as well.
Suggested Baits