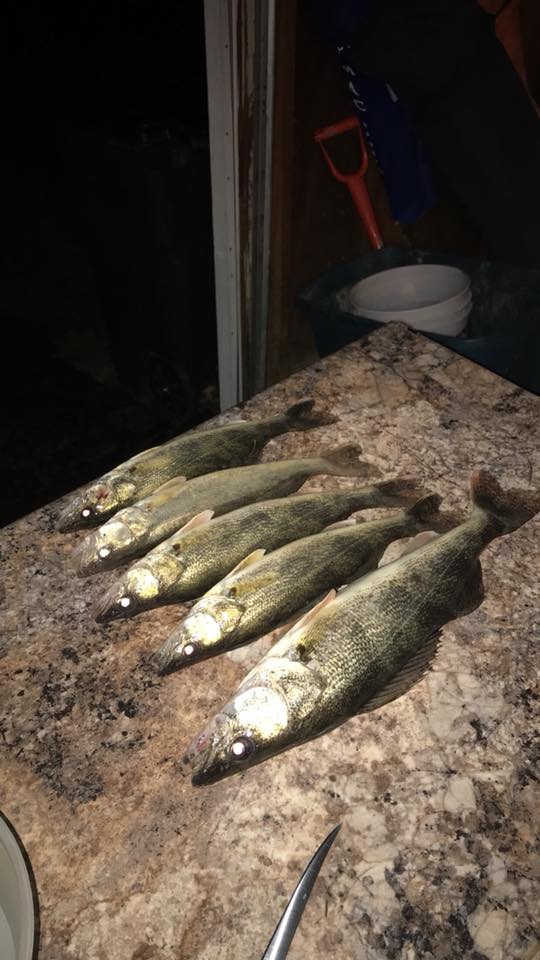 Water Temperature
42 degrees
Barometric Pressure
30.07 in
Ice fishing talk around the shop-
Well we have all our ice fishing gear out and ready to go , and the way the weather has been trending it looks like we should have much better ice coverage (Lake Erie)  than we have had in a couple years. The National Oceanic and Atmospheric Administration says a possible La Nina could make this winter colder and snowier than normal. The trusty 2018 Old Farmer's Almanac forecast predicts a warmer winter. I hate to say it but the Farmers almanac seems to have been off quite a bit the last few years .  And in talking to guys that have seen many winters up on lake Erie I'm feeling pretty good about seeing some good ice this year. I also watched a report last night  on the predicted ice coverage and with the current trends the weather service is thinking Erie should start to have some good coverage by first week of January.  But of course its up to mother nature. Either way we are Ready!
Maumee River
Still seeing some Crappie be pulled out of some of the creeks and up by Providence dam. Up by the dam is still producing some walleye , saugeye and seeing a few steelhead caught up that way as well.
Lake Erie
Surface Temp 45
Winds W to 30 knots becoming NW in afternoon
Waves 4-7
Water Clarity: Fair, Mudded up some
We have emerald shiners in stock.
Crappie:
Fishing has been great in local creek channels in the area.
Please make sure you have permission if fishing local marinas. Private property is only accessible with permission, no different than your property.. RESPECT and consideration goes a long way.
Walleye:
Bite remains GREAT. Casting the reefs, Rip Rap, Piers, and shorelines has been producing early, late and at night (Ripsticks, P10's, and shallow bill cranks) and there was a good trolling bite out around the reef complex and just outside the casters (P10's Bandits, DHJ 12's try bumping bottom with them when you are around the rocks.)
Still plenty of Bombers, Smithwicks,, husky jerks, and bandits in stock.
Perch:
Not many Reports with the walleye bite being hot, but those that go say the fish are still here and they are still pulling fish around the Intake, L Can, north side of the Picket Fence D and G Cans, NW of W Sister Island, NW of A Can, Flat Rock, and Crib Reefs have been producing as well.
Have Fun, Be Safe and Good Luck Fishing.
Suggested Baits