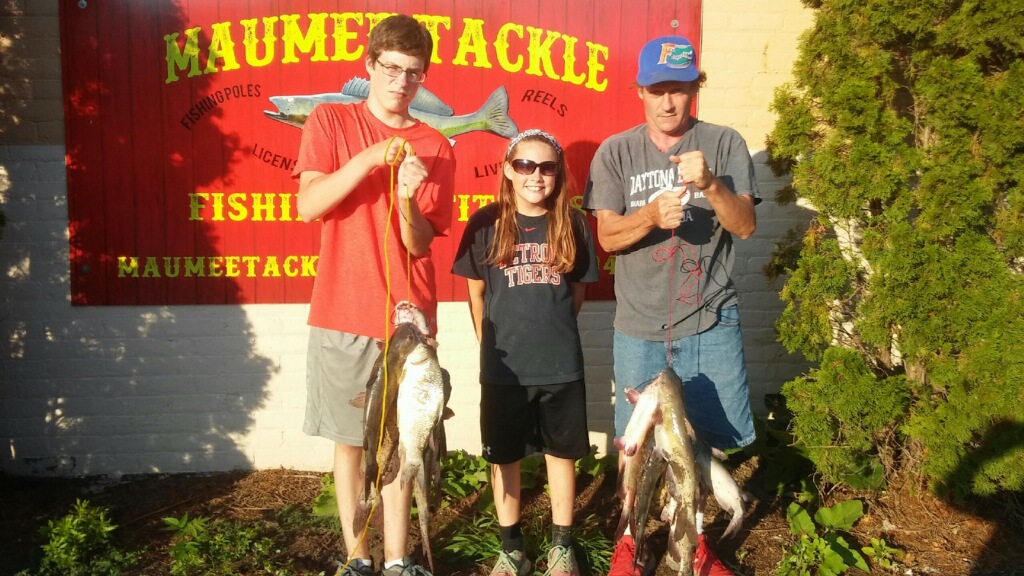 Water Level
583.2 ft -wading to Bluegrass island is not possible
Water Temperature
79 degrees
Barometric Pressure
29.85 in
Maumee River
Well the past weeks rain in this whole part of the country has the river level up an moving pretty good. We are still seeing some nice catfish being caught all up and down the river. The small mouth bite has also been pretty good . Last week when the water came up like it has today  I had some good small mouth reports from white street access and along the Towpath.
We have been seeing some good panfish being caught at Wiregrass lake and out to the White house Quarry.
And for those of you that have asked and are looking for some Pike- either up north or  near the dam in Grand Rapids we brought in some " Creek Chub Pikies"
Lake Erie
Surface Temp 80
Winds:NW 10~15 knots
Waves 1 to 2 feet.forecast for today
Water Clarity: Very Good, visibility remains pretty  good. Mud from storms this week are pushing into the lake but still settling out before it gets far.
We have fathead minnows in stock
Trolling:
Northwest Reef has produced some keep-able fish but the shorts are everywhere from what reports we are getting. Crawlers harnesses, Jets and spoons, Taildancers, and Rattle Tots have all been leading the way.
Drifting:
Reports still coming from off Crane Creek, the Intake, around K and L Cans, Locust, Flat Rock, Cone and Crib low light hours. Crawler harnesses and bottom bouncers or casting weight forwards still seem to be working best
Perch:
Reports have been very good lately.
Good catches reported from A Can, B Can and out East of the Intake, over around D and G Cans have been good .
Suggested Baits