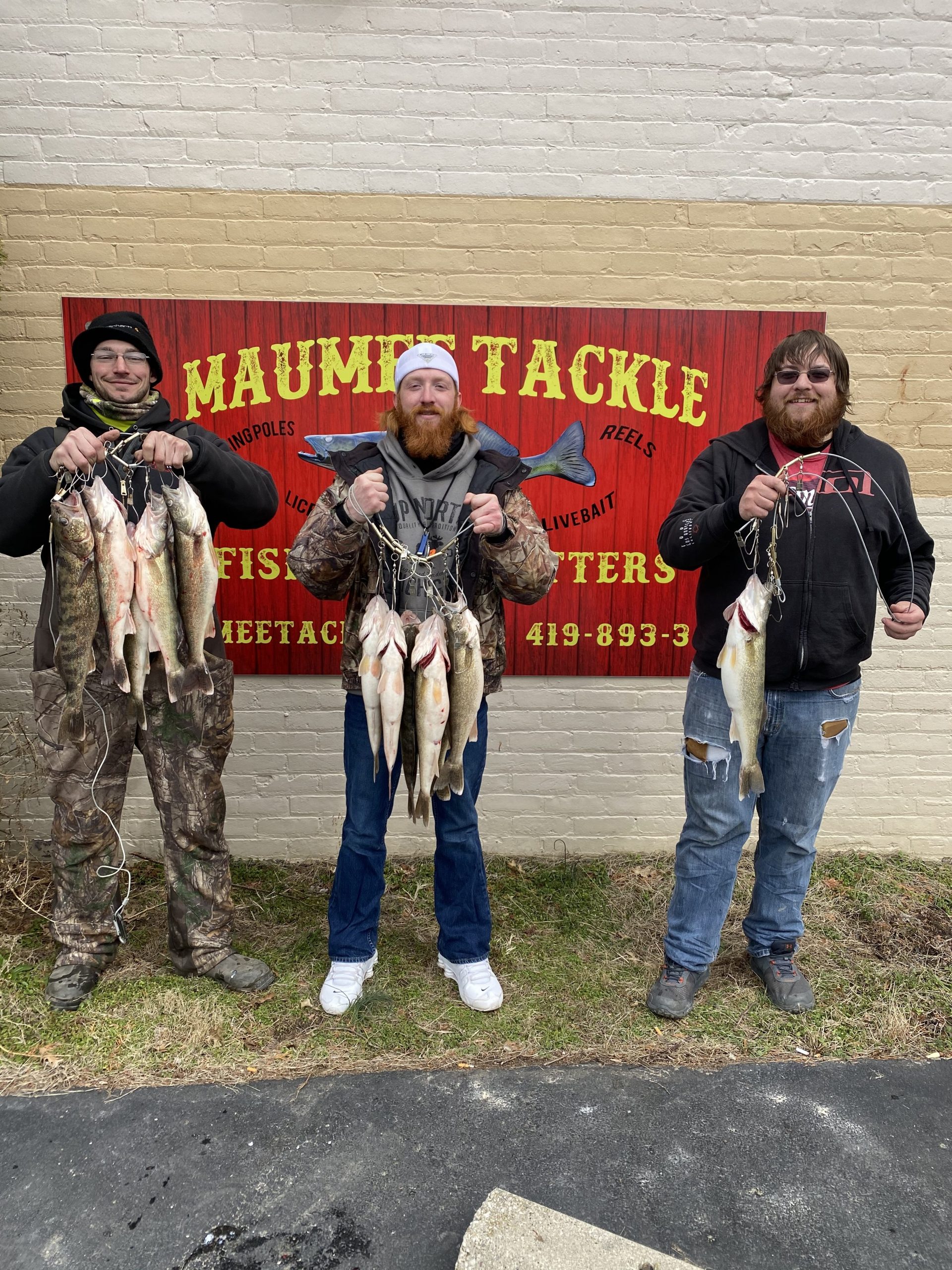 Water Temperature
43 degrees
first cast -728am
last cast-752pm
crossing to bluegrass is not permitted. 
Its all good on the river..especially when you are catching fish.
We are open. 7am-5pm
Carryout and pre-ordering available. Curbside/outdoor service available. Online ordering available both for pick up and shipping. Due to the overwhelming amount of phone calls you may not get through.
Fish cleaning still available starting at noon.
With the water continuing to drop we definitely  saw an improvement in fishing. The towpath,and the stretch of river near Ft. Meigs seemed to be the best areas .As the water is down even more today , Button wood, advis overlook and the whole strech along jerome rd rapids should be productive today. And maybe the temps will warm up .
Here is some good news- 20% off all already low priced  in stock waders- I have over 100 pair of waders left so Im looking to blow out some inventory and  make you a good deal at the same time.- 
HODGEMAN NEOPRENEÂ Â WADERSÂ  REGULAR- $119.99 NOW $95.99
HODGEMAN BRIGHTON WADERS- REG $159.99 NOW $127.99
LACROSSE BRUSHTUFF NEOPRENEÂ Â WADERS-REG 229.99 NOWÂ  $183.99
LACROSSE MALLARD WADERS REG $219.99 NOW $175.99
*click on image to enlarge*
Have fun be safe and good luck fishing.
Suggested Baits