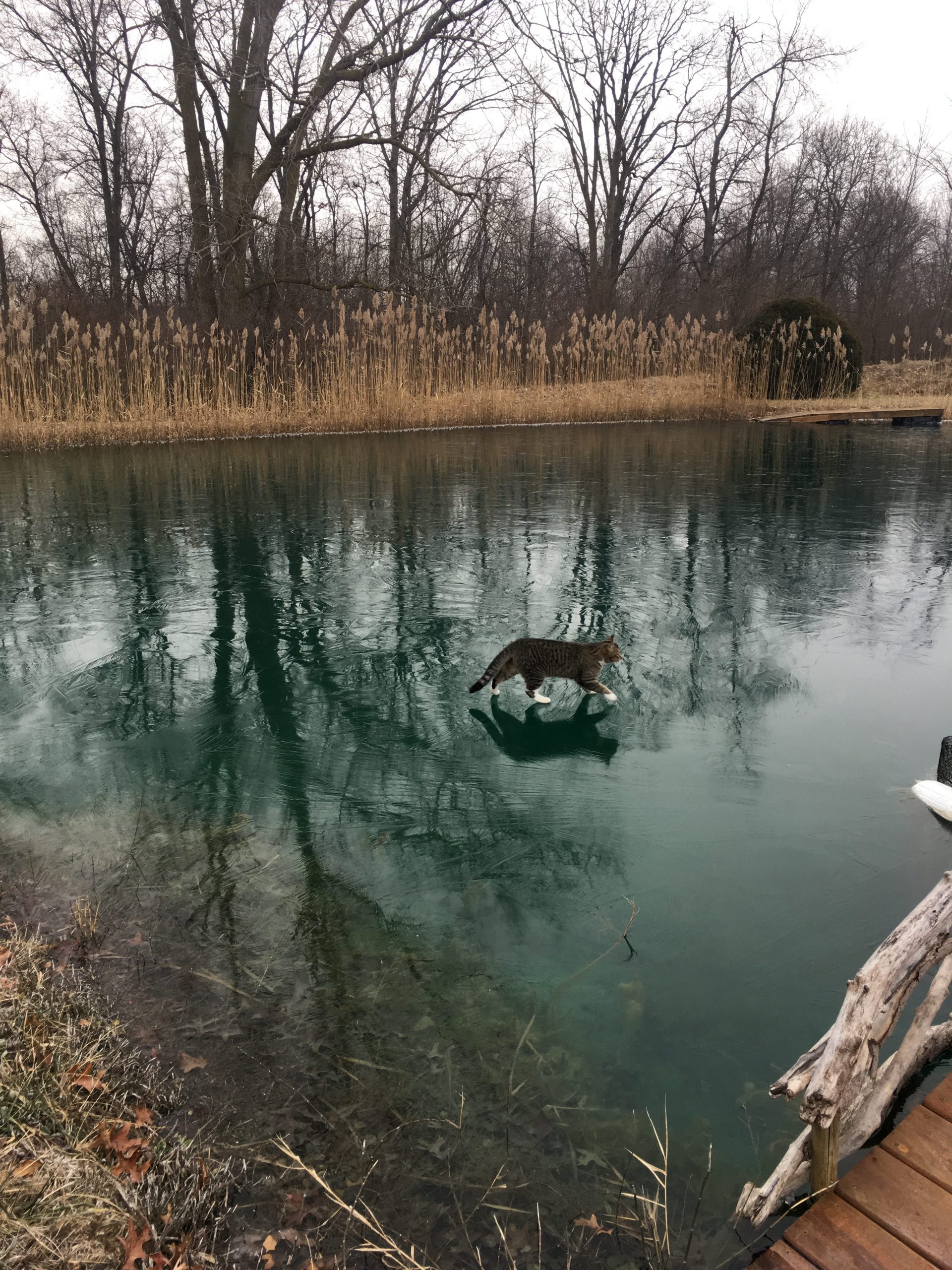 Water Level
580 ft = 2 ft or so below normal
Water Temperature
33 degrees
Barometric Pressure
30.31 inHg. rising
The featured picture above is from yesterday before we got the snow. Thin layer of ice formed just strong enough to hold a brave cat.
Optimal ice making conditions are clear Sub-Zero ,cold nights. When we have a thin skin of ice like we did yesterday and then get snow on top of it, yes ,it forms ice underneath but it is not the strongest clear ice that is preferred by ice fishermen. Anyway, it's a start.  And looking at the weather predictions we should have some cold nights ahead of us for the next week that will continue to add to the ice layers. Maybe by next weekend we will have some fishable ice on ponds and reservoirs.
In light of this cold snap I am going to keep all of our ice fishing gear out in the shop til at least mid February and see what mother nature throws at us then.
Until then we wait………
Have fun be safe and good luck fishing
Suggested Baits