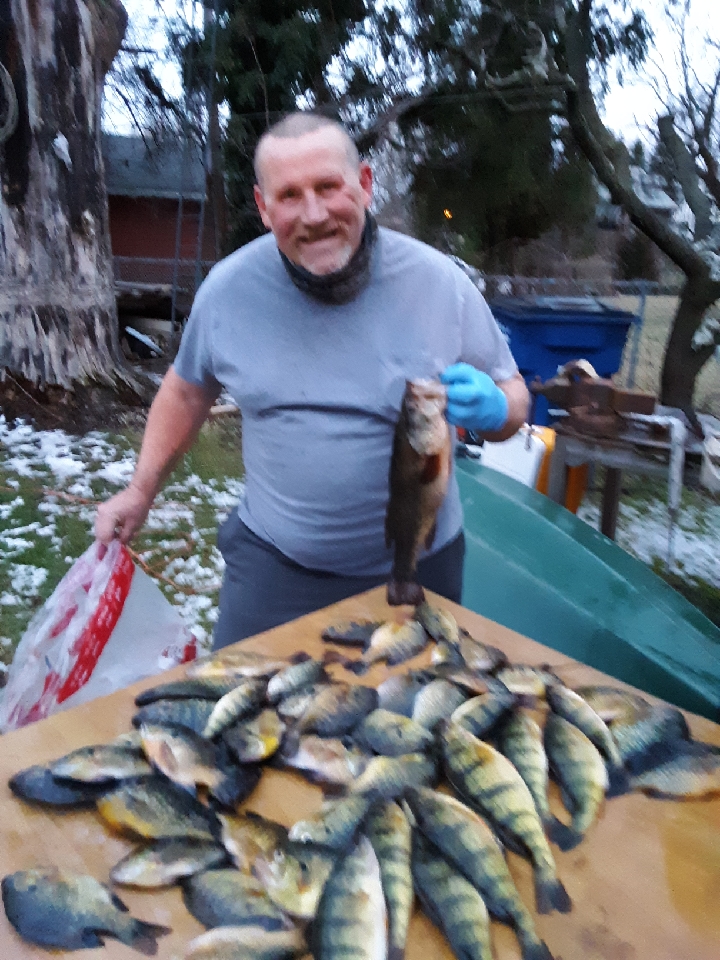 Water Level
585 ft - ( 582 is considered normal level)
Water Temperature
34 degrees
Barometric Pressure
30.06 steady
Maumee River
For the most part the river has melted and is clear of solid ice-there is still a lot of  ice bergs and a few big jams of slush ice but those should clear up in the next couple of weeks. The main concern is all the bank ice. Just about all the regular access areas are covered with big stacks of ice all along the shore. Hopefully we get a few warm days to clear some of that out.
Ice fishing-well the nights have been cold the last week and that has fired up some of the remaining ice north of us. I'm not sure that there is any decent ice in our area but I do know that many anglers are heading to East Harbor up near Port Clinton , Ohio.  Been a decent bluegill and perch bite up there the last few days.
We are stocked up on floaters , twister tails , bulk swivels  waders(big man, and youth as well) and plenty of rods and reels. I just got my shipment of new Shimano reels – Stradic, Sienna, Sedona, and Sahara series all in stock.
I will keep you posted as conditions change.
Have Fun , Be Safe and Good Luck Fishing
Suggested Baits