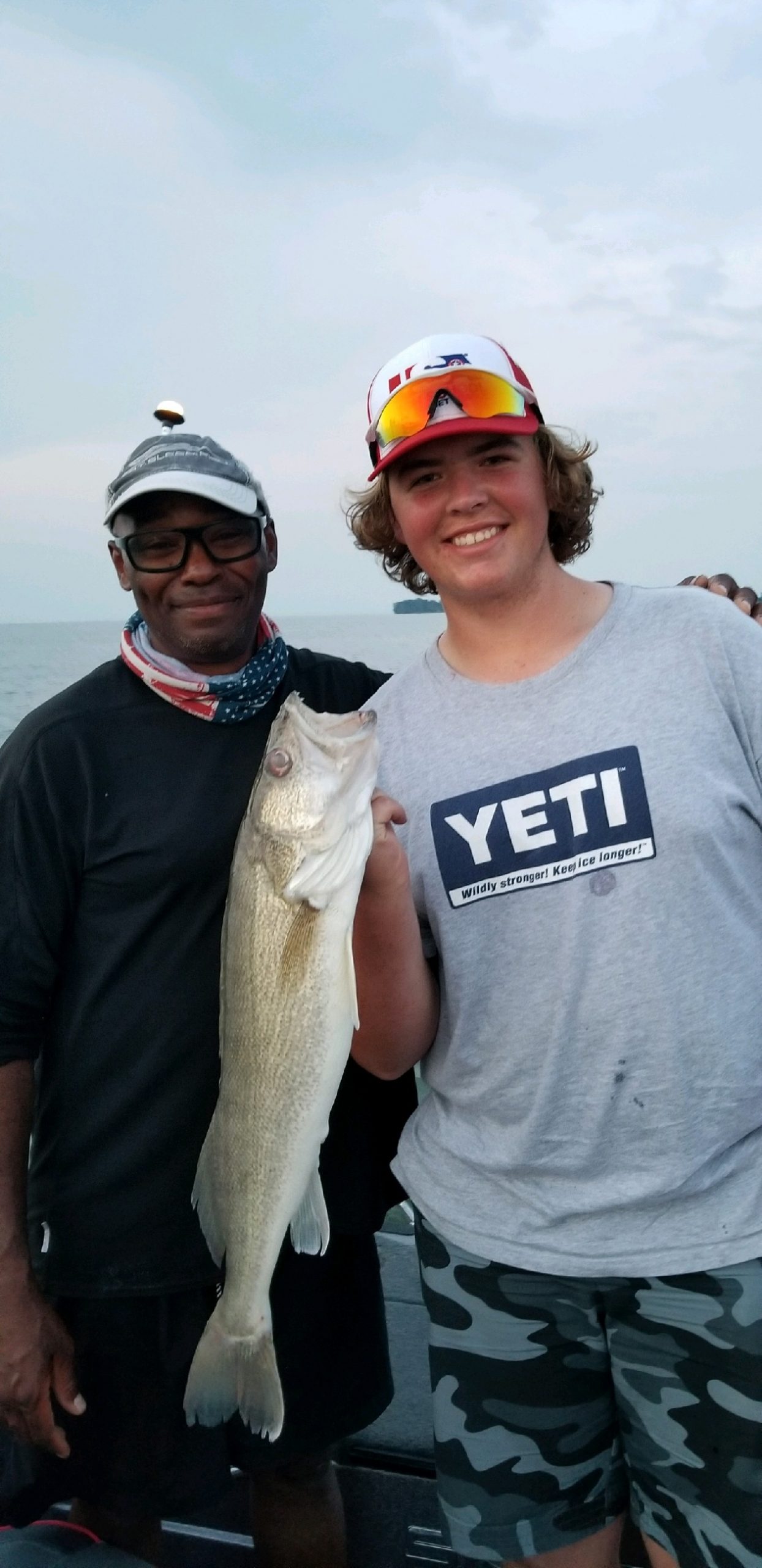 *We are fully stocked with lake Erie emerald shiners, worms ,leeches and waxworms.*
Maumee River
The water is low and warm, we need a little rain to freshin things up. The good news is that with the low water you can hike out to just about any spot/hole that you've been scoping out all season but haven't been able to reach.   Also its a very good time to look at the river and do some scouting for the areas that will likly be productibve in the spring walleye run. Every year the river changes, the current and winter ice change the river bottom.
Catfish are hitting on live bait, spinners , plastic craws, minnows and cutbait.  Smallmouth are biting anything that resembles a crawfish and chatterbaits.
Lake Erie
Walleye:
Fish remain scattered and there are schools of fish in many of the normal spots. Crawler harnesses and Spoons have been working the best  and Rattle Tots and Flicker Minnows have also been mentioned a lot. Bandits and Smithwick perfect 10s are starting to pull more fish again as well. Speed and depth continue to be more important than colors, as we continue to hear all color combos are working.
Trollers: 2.6  ~ 3mph is still a good starting point and vary that until you find what works for you. Gravel Pit to the Turnaround Buoy, G and H Cans, 24~30 feet of water  the War Buoy, 16~18 feet of water off Crane Creek, and Cone/Flatrock Reef areas. Green and Rattlesnake still holding fish and producing as well.
Drifters: Gravel pit and North, North of B Can, and towards the War Bouy. To the east it's, G can and Vermillion from what we hear. Reports Early morning and late evening bites seem to be the best.
Perch:
A, B and D Cans all getting very good reports and getting more consistent and fish have been large. Reports from North of the Intake, Green and Rattlesnake have been spotty. Fish have been very nice size and limits are starting to come a bit easier.
Have fun be safe and good luck fishing
Suggested Baits