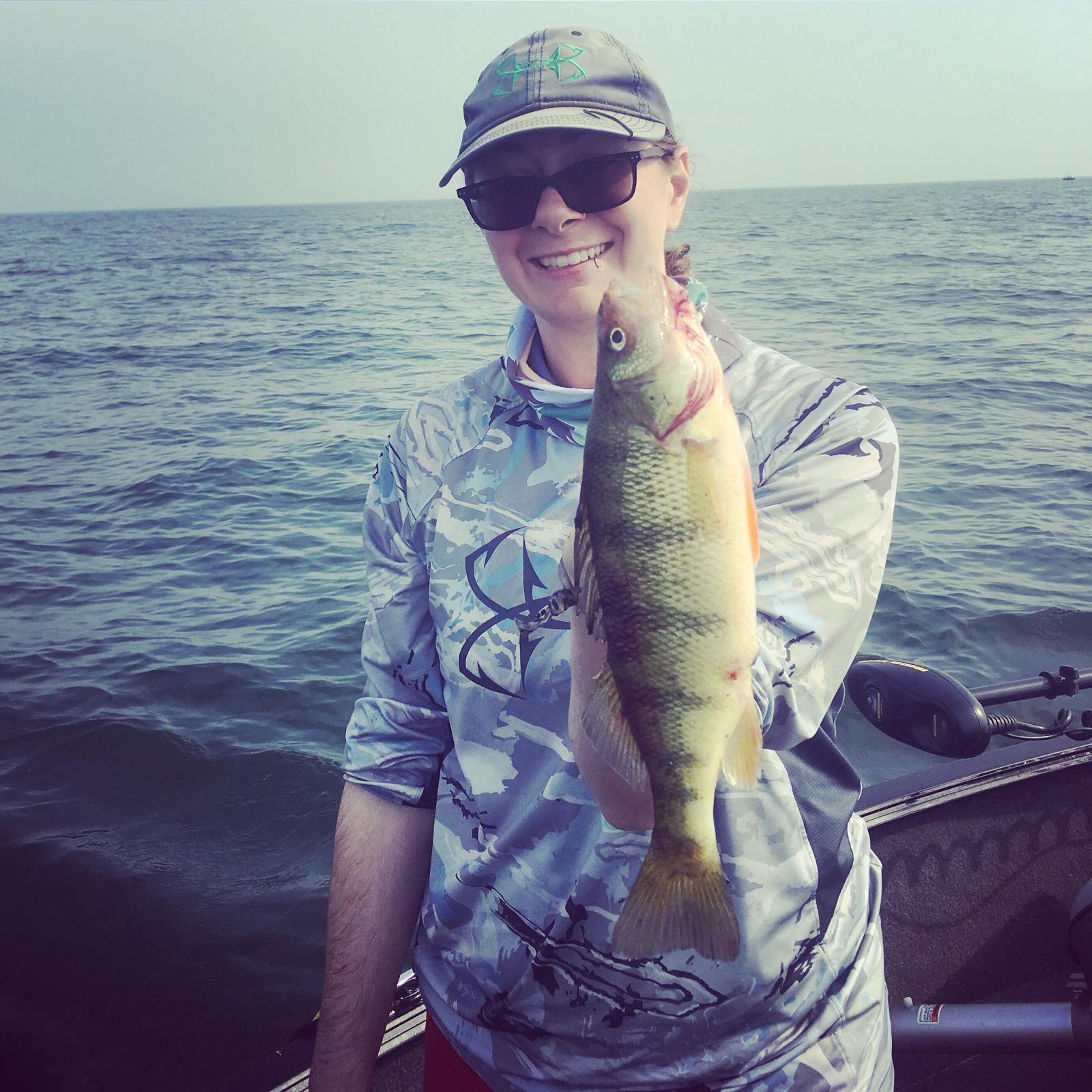 Barometric Pressure
30.00
MAUMEE RIVER
With the hot temps over the weekend and today  we have mainly seen catfish being caught. First thing in the morning and  right around sunset have also been relatively productive for the small mouth bass bite. If your going to target a local pond or lake , same thing -early and late as the midday heat is driving many fish to deeper cover.  After today the rest of the week should cool down to mid 70s  so that river bite should improve, or at least be more bearable to fish.
LAKE ERIE
Water Temp: 74° F
Wind 7 mph SEÂ  Â  Â  Â  Â  Â  Â  Â  Â  Â  Â Â 
Air Temp:  78° F                             
Water Clarity: Stained                    Visibility:   1- 2ft
 TODAY  Southwest winds 10 to 15 knots becoming west. A slight  chance of showers and thunderstorms late. Waves 1 to 2 feet.
 TONIGHT  West winds 5 to 15 knots becoming northeast. A chance  of showers and thunderstorms early, then showers and  thunderstorms likely. A chance of showers and thunderstorms late.  Waves 2 feet or less.
Walleye:
Fishing has remained great early and late and slower in the mid-day. Most are 14~18' fish with some 19~ 21 and occasional bigger fish as well. Fish seem to be scattered almost everywhere and willing to bite on most anything you like to fish with. Bigger fish seem to be schooling together and once you find them, focus on that area and work them. Speed and depth seem to be way more important than colors, as we have heard every color combo under the sun lately
Trollers: 18~30 feet of water- A Can and Crane Reef area, and on out past the Island. Also good reports from out past B Can around the War Bouy. Most reports have bigger fish coming from deeper water and more fish in the shallower water. Niagara and Cone Reef, and Locust  areas still producing fish. Bombers and Spoons, and Bandits seem to be the hot ticket
Drifters: Reports from A Can, Â Crane, Niagara, Cone, and Locust all pretty good. To the East, D can is still the hot spot from what we hear. Reports Early morning and late evening bites seem to be the best with the water clarity being so clean. Casting Harnesses with about any color combination are the weapon of choice at the time. Gold, Purples, Pinks and Chartreuse seem to be selling the most, but colors have not seemed to be very important, every group has a different color they did well with.
Perch:
Not a lot of reports but what we are getting is still A can, B Can and Niagara. I would try any of the normal Perch spots.
Have fun be safe and good luck fishing.
Suggested Baits
Warning
: Invalid argument supplied for foreach() in
/srv/users/mbtuser/apps/maumeetackle/public/wp-content/themes/maumeetackle/report-single.php
on line
41