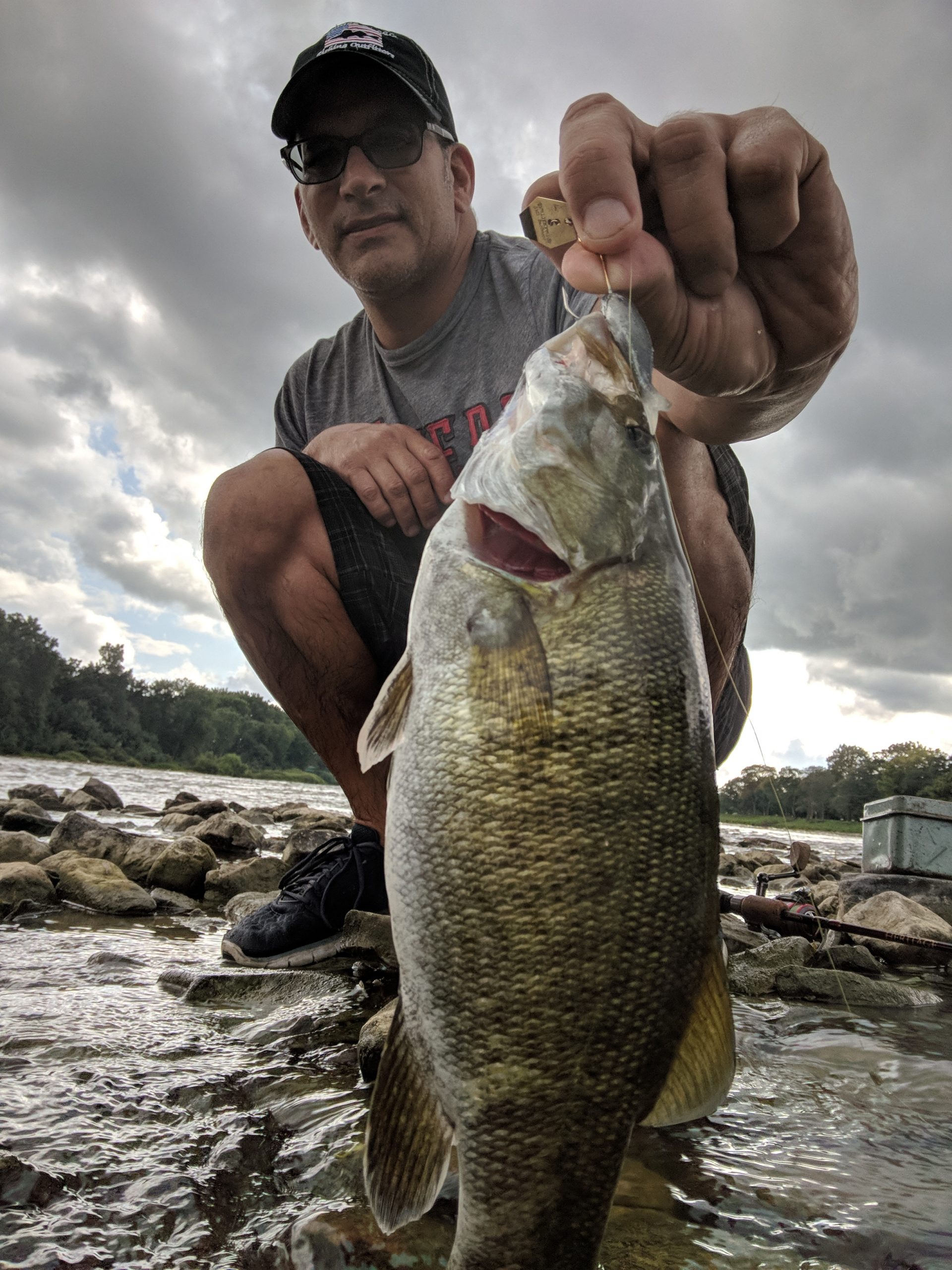 Water Temperature
78 degrees
Barometric Pressure
29.96 inHg. steady
We have Frozen Emerald Shiners and Live Fathead Minnows
Maumee River
Well a full day of rain and drizzle cooled the river off just a degree and even though Ft. Wayne (where the Maumee originates) got significant rain the water level has only come up a couple inches . Still very low. Since we have not had steady rain for the last 2 months the ground is very dry and just soaked up all of yesterdays water and nothing really made it onto the river, that's why the level really didn't change.
But the little bit of cool fresh water sparked the small mouth bass into action yesterday evening. I hooked into 3 real quick at Bluegrass using chatter baits with darker colors.   The small mouth bite has been spotty the last few weeks with the river being so warm , but today is looking promising for a change. Also a good area to try would be up near Providence Dam in grand Rapids , OH. 
Lake Erie
Walleye  
Fishing remains good, though most of the larger fish have moved east to find cooler water, smaller fish remain plentiful. Reports of limits are still coming from Toledo east to the islands. Anglers trolling spoons behind divers have been doing well, as well as those trolling worm harnesses. There have been a few reports of anglers trolling crankbaits during low light hours and having success in shallower water, 15 to 20 feet deep. Anglers around the islands have been throwing weight forward spinners with some success as well.
Yellow Perch  
Fishing for yellow perch has been excellent near the islands, with the best reports coming from south of Green Island in 30 feet of water. Anglers are still doing well near the Toledo Water Intake, West Sister Island, and "A" can of the Camp Perry firing range. Perch spreaders with shiners fished near the bottom produce the most fish. Fish have also been taken on wax worms
Black Bass 
Anglers fishing for largemouth have been doing exceptionally well in the Portage River mouth, East and West Harbors, and Sandusky Bay, as well as picking up the occasional fish around Catawba. Smallmouth fishing has been good, with anglers targeting 8 to 20 feet of water near Kelleys Island and the reefs around the islands. Texas rigged soft plastic and wacky worms usually produce well for largemouth bass. For anglers targeting smallmouths, tubes and drop-shot rigs have been working well, as well as weighted wacky worms.
Have fun, be safe and good luck fishing
Suggested Baits