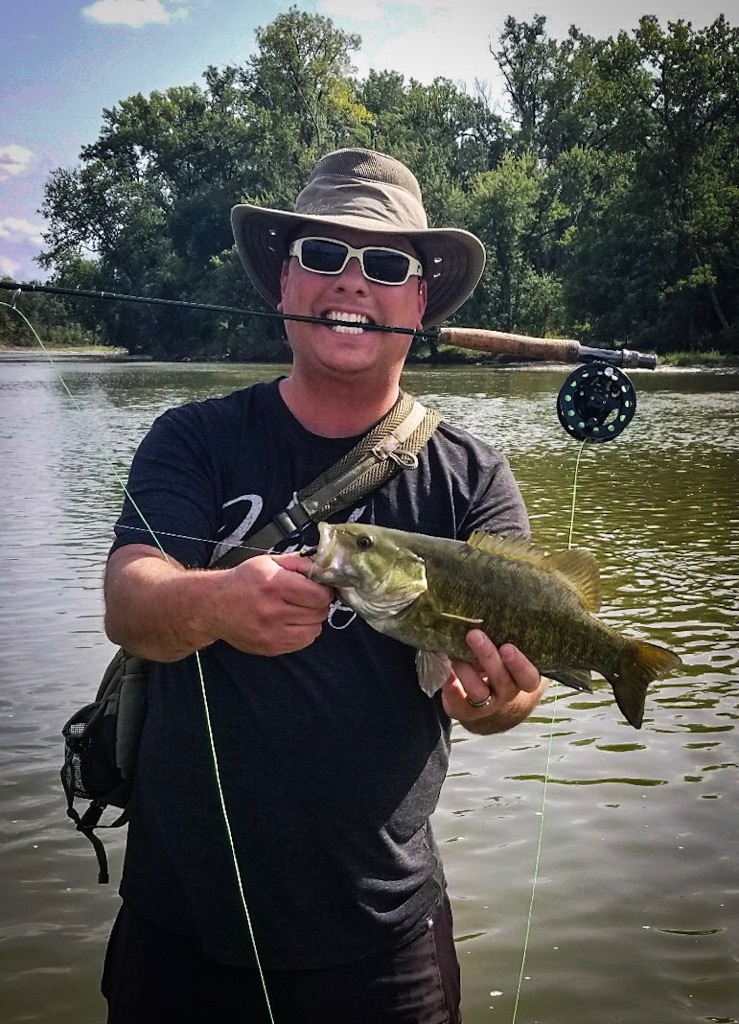 Water Temperature
72 degrees
Barometric Pressure
30.19 in and steady

September Store Hours- we will begin to open at 7am starting tomorrow Sept 1st
M-F- Â 7AM-7PM
SAT- 7AM – 6PM
SUN- 7AM-5PM
Maumee River
Conditions have been pretty steady over the last few weeks and this has meant some good fishing all up and down the river. Best areas to target right now are the current breaks right off of any fater moving water. The river temp has cooled and this has small mouth on the hunt. I stopped at bleugrass island yesterday for an hour or so and hit some white bass and some 2-3lb small mouth. During the early portion of the fall – when water temperatures range from the low 70s down around 60 degrees – free-flowing river walleyes will still be in the type of water that attracted them over the summer months. This includes areas fed by heavy current riffles. The turbulence that occurs in riffle areas oxygenates the water; this environment attracts baitfish, which in turn draws in foraging walleyes.
Lake Erie
Surface Temp 73
Winds: N at 10-15 knots
Waves 1 – 3 feet
Water Clarity: Fair as the Algae bloom continues to linger.
Emerald shiner and fathead minnow mix available right now
Walleye Trollers:
Inside from J- K Can down towards the Intake in 10~16 FOW.
18-20 feet of waterfrom L Can west towards the intake. Out around the Turnaround Buoy and NW of the Island again, some good word around Niagara, and Crib reefs.
Some nice fish being brought in.
Seems to be a much nicer class of fish in the area now with fewer shorts.
Rattle Tots are leading the way, but the Bandits are being mentioned more and more again. Jets and spoons, Taildancers, and Crawlers harnesses all in the mix.
Drifters:
Crane Creek, towards the Intake in 10-15 feet of water, around the reefs and around K and L cans. Crawler harnesses and bottom bouncers or casting weight forwards. Still some shorts but lots of good fish.
Perch:
Reports have been great, and there finally seems to be some consistent fast limits of good fish……
Most reports still sayiing they want small bait right now.
Best reports  have been NW of A Can, B Can, Big Pick, and Cone Reefs. H and G Cans have been producing as well
Have fun, be safe and good luck fishig.
Suggested Baits