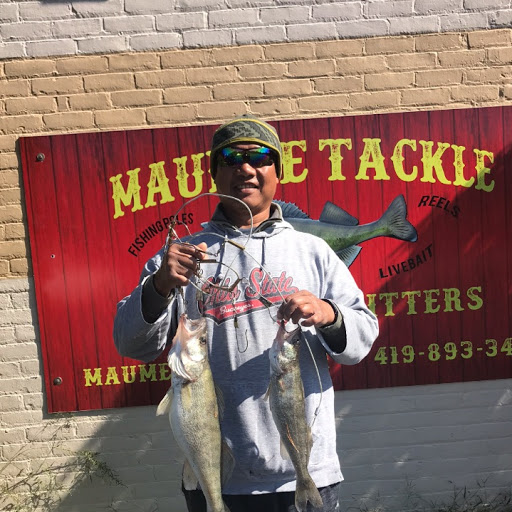 Barometric Pressure
29.92 inHg. steady
Maumee River
The river temp has dropped a few more degrees and is just cool enough to have triggered that instinct in the fish that winter is coming and its time to feed.  Now like many people, fish tend to be less active in the cold. As cold-blooded creatures, their metabolism dips when temperatures take a dive. In this resting state, fishes' hearts slow down, their needs for food and oxygen decrease, and they move about very little. While they do feed some in the winter  right now is prep time for the colder months , and a great time to get out and snag some fall walleye, perch , and crappie. I have seen a few walleye and saugeye taken this weekend from the river, also some reports of some good hauls of white bass up near providence dam in Grand Rapids Ohio.  A simple effective bait right now is a 1/8 once lead jig head tipped with a twister tail.
Lake Erie
*click on images to enlarge*
Temps are right for some night fishing from shore on lake Erie.  Besides lake erie there are some great inland lake that hold nice perch and walleye populations, for instance check out Indian lake down south  near Wapakoneta Ohio.
Have fun be safe and good luck fishing.
Suggested Baits