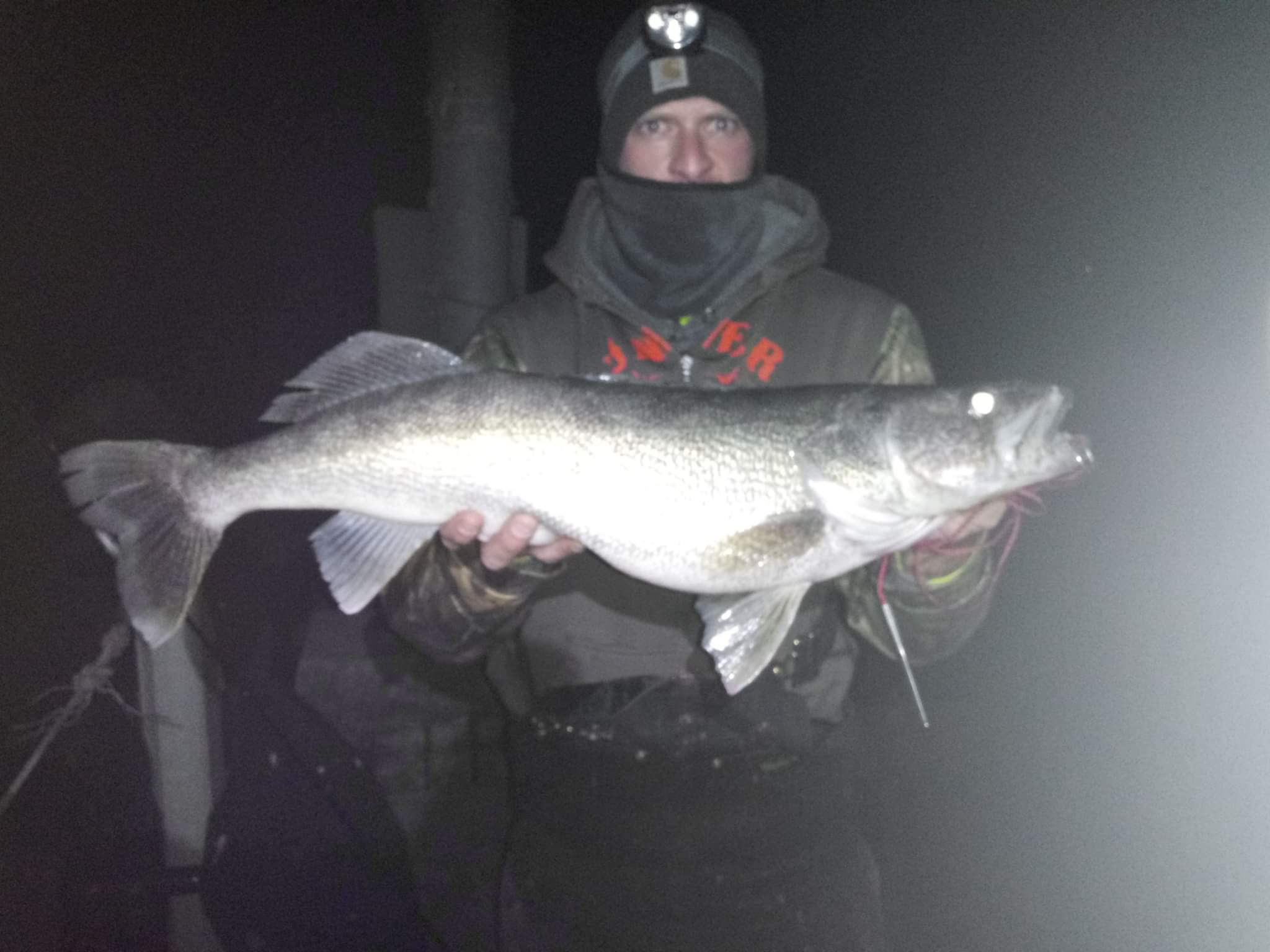 Water Temperature
39 degrees
Barometric Pressure
29.95
Look at this beast that J.T. got on the piers last night!
Lake Erie
This time of year, the BIG fish move shallow after dark for one reason: to gorge on large baitfish before winter sets in. 
Smithwick P-10- Marvin color–Hot bait for the night time pier bite!
The Smithwick Perfect 10 Rogue dives when twitched, and produces that deadly "Rogue Roll" that has been the downfall of so many gamefish. The Rogue Roll is unique to this jerkbait, and describes the way the bait rolls side-to-side while swimming to produce a baitfish-like flash that attracts fish from a distance.
Maumee River
A few anglers are headed out this morning to try for some walleye and steelhead. The water is till relatively clear which makes for good steelhead conditions.  As I have been posting frequently about the steel head the last few weeks we have received a lot of questions as to , what to use, where to go and how to catch these fast running fish. Now the MAIN thing that is required to catch a steelhead is to get up and go to the river-I guarantee you cant catch one sitting on the couch! The water may not be perfect, the water might be a little cloudy BUT you have to get out and try in order to catch one–it might take 300 casts or it might take 3 – its fishing.   The walleye bite has been pretty good as well. 
Have fun, be safe and good luck fishing
Suggested Baits
Warning
: Invalid argument supplied for foreach() in
/srv/users/mbtuser/apps/maumeetackle/public/wp-content/themes/maumeetackle/report-single.php
on line
41