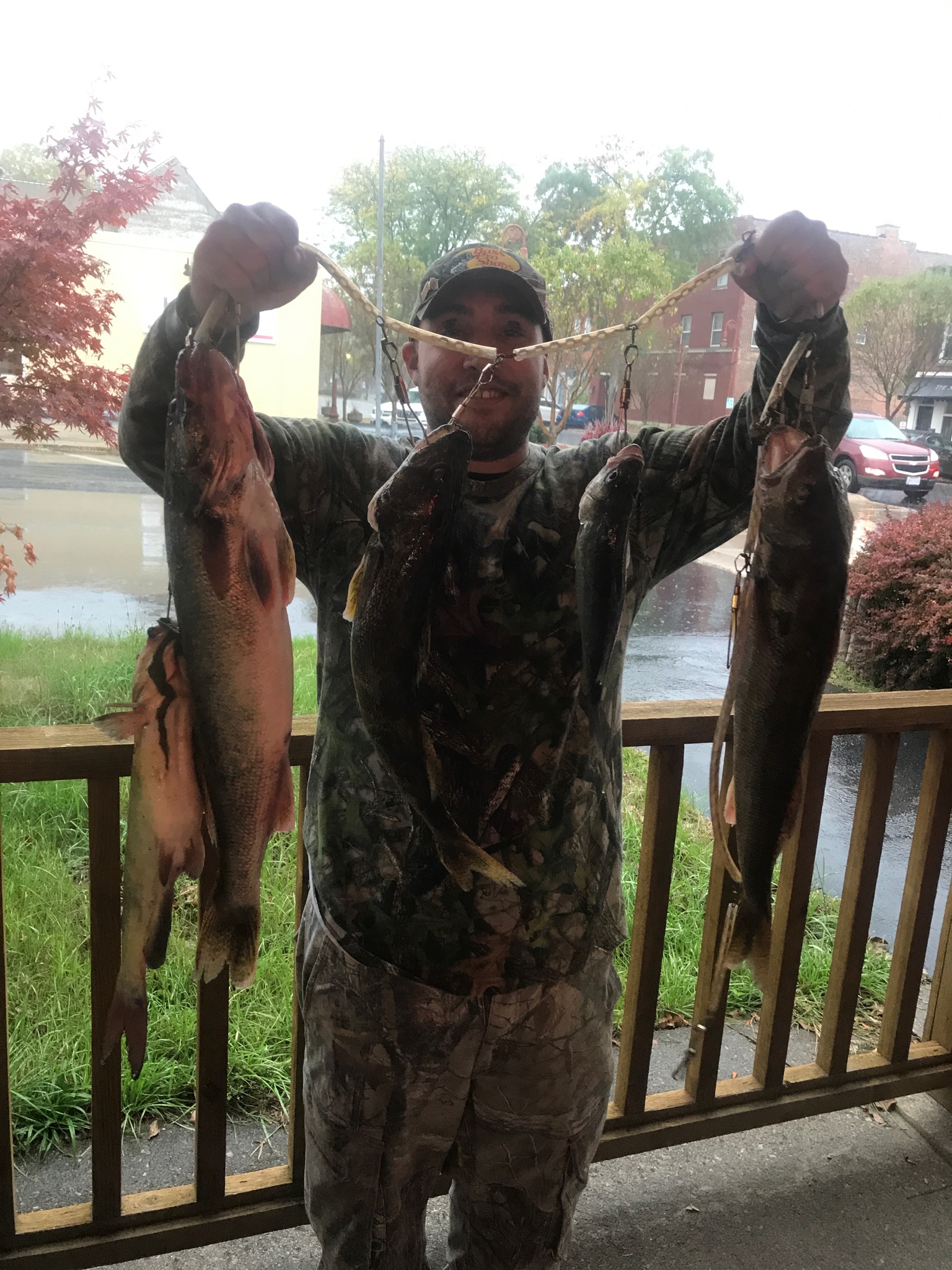 Water Temperature
77 degrees
Barometric Pressure
30.06 in
* Our 2018 Walleye Tournament will be held Saturday April 14th with rain/snow date of Saturday April 21st*
Easter is April 1st and Mothers day is May 13th so these dates are optimal .
* In addition, this coming May we will be hosting our first White Bass Tournament- Saturday May 12 rain or shine. We are still hashing out the rules and details of this one but  it will be an individual not a team event.*
Maumee River
Well this heat has an algae bloom near the mouth of the river in downtown Toledo, but upstream here in Maumee all the way up thru Grand Rapids, OH the river looks good. Clear and full of catfish, bass and walleye. This warm weather has got the smallmouth bass and panfish on the hunt. The heat has all sorts of bugs , bees, crickets and grasshoppers jumping around and the fish are feeding accordingly in the prep for winter. We have seen some good action at the davis overlook just past Ft. meigs and still getting consistently goood reports up Grand Rapids way near the dam.
Lake Erie
Surface Temp 74
Winds: SE at 1-10 knots
Waves 0 – 1 ft chop
Water Clarity: Very Good when you are not in the algae.
Fully stocked with fathead minnows
Walleye:
Out around the Turnaround Buoy and NW of the Island, Gull Island Shoal, and the War Bouy.
There is a night bite in close and on the reefs.
Bombers, Bandits, smithwicks and spoons, Taildancers, and Crawlers harnesses all producing fish
Perch:
Great reports lately.
NE and NW of W Sister Island, NW of A Can, have been the main targets. Picket Fence, Flat Rock, and Crib Reefs. H and G Cans have been producing and Kellys Shoal has been mentioned as well.
Have fun, be safe and good luck fishing.
Suggested Baits