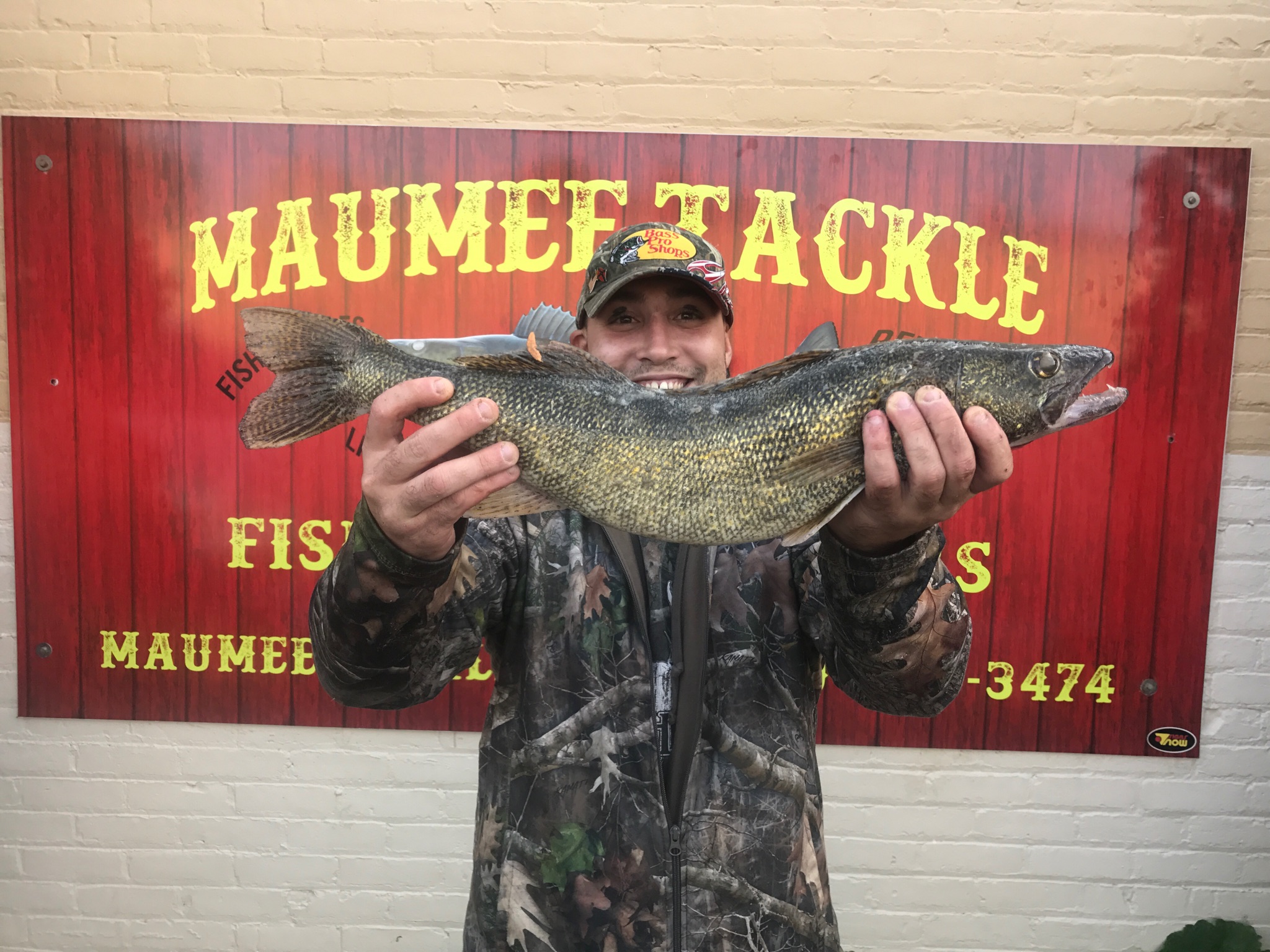 Water Level
579.21 wading to Bluegrass Island is possible
Water Temperature
69 degrees
Barometric Pressure
30.09 in
Maumee River
September -what a beautiful month it is to be on the Maumee River. The first chill of fall, leaves of gold, cooler days and nights, and fish that are re-energized. Many people think that we could only spend one week fishing the Maumee each year and wanted good fishing, stable water and great views mid September would be hard to beat. The month usually starts off with summer still in full force. As we progress it  usually gets significantly cooler at night,this usually happens around the middle of the month. After that it is full fall and the fish take notice. They are trying to put on weight to get through winter.
September is when the  Fly fishing streamer guys really get going. If you want to throw fur, now is your time to shine. Sculpins, zonkers, river creatures  and all others with wacky inappropriate names are the ticket. Stick with it and you will catch some really large fish . Grand Rapids dam area is a great place to start targeting some steel head trout -by the end of the month they should be chasing and that is when the real fun begins.
Right now the river is running low so target those riffles and deep pools- you never know whats gong to be laid up in there -*note the 22 incher in our featured photo*
Lake Erie
Surface Temp 66
Winds: SW at 5~10 knots
Waves 0 ~ 1 feet
Water Clarity: Improving, mud and the Algae bloom continue to dissipate 
PERCH FISHING HAS BEEN GREAT AND THE WEATHER FORECAST THRU THE WEEKEND LOOKS OUTSTANDING- WINDS OF LESS THAN 10 MPH FORECAST
We have frozen emerald shiners
Walleye:
Inside from the power plant down towards the Intake in 8-18 feet of water  still holding fish. Out around the Turnaround Buoy and NW of the Island. Had some good word around Niagara, and Crib reefs. West end is muddied up but hopefully they are still there.
Bandits,Spoons, Taildancers, and Crawlers harnesses were all in the mix.
Perch:
Great reports lately, NE and NW of W Sister Island, F and D cans. NW of A Can, Flat Rock, and Crib Reefs. H and G Cans have been producing as well.
Have Fun, Be Safe and Good Luck Fishing
Suggested Baits