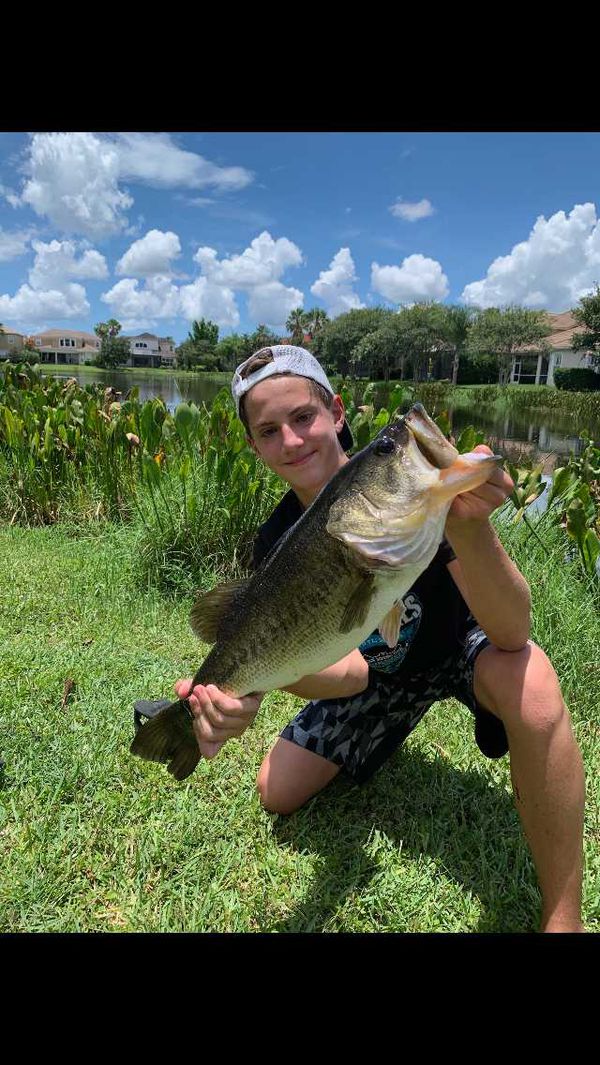 Barometric Pressure
29.90 inHg. steady
On big lakes and rivers, you often have to be fishing using specific lures or techniques to catch bass. In a pond, it's a totally different ballgame. Water temperatures will be wildly different than the local lake. Ponds warm and cool faster than larger bodies of water. As a result, the fish act a lot differently. For example, a pond will warm up a lot faster after a cold front and fish can be easier to catch much sooner.You might not be able to buy a bite on the big lake while the bass in ponds are hitting everything you throw at them.
Most ponds aren't that deep,very few have a depth deeper than 15 feet. As a result, some tactics have to be modified to fit a smaller body of water. try rigging plastic worms with a single worm hook, or tie on one of the old fashioned Kellys Plastic Worms  that already have the hook in place . In some of these shallwo ponds you  don't use weights because it just buries the worm in the weeds. You'll lose some casting distance fishing like this and you'll have to fish the lures a little slower because they don't sink as fast, but you'll get snagged less often. Experiment to see what works best where you're fishing.
Shallow water is also why you dont really need fish bottom fishing lures like jigs in ponds. If you're going to use diving lures like crankbaits, make sure you buy floating ones or you'll constantly be snagging on the bottom. The shallowness of ponds makes them ideal for topwater lures. It's easy to cover the entirety of a pond quickly with a topwater. Because the water is so shallow, the bass will have to be blind to miss seeing your lure moving on the surface.
Have fun be safe and good luck fishing
Suggested Baits