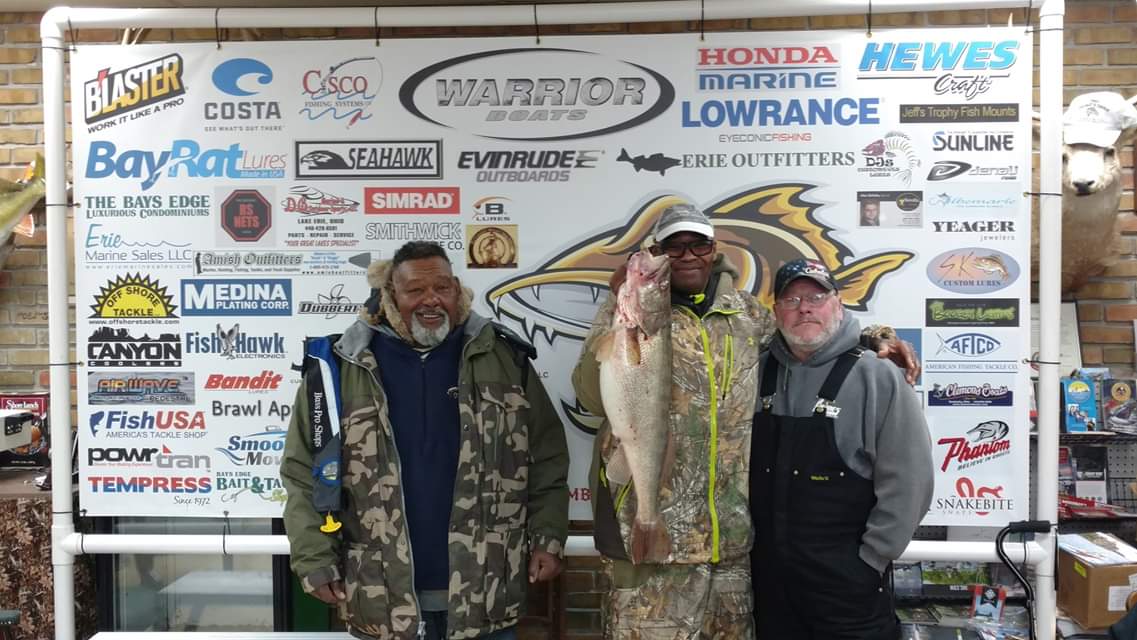 Water Temperature
40 degrees
Barometric Pressure
29.40 inHg. falling
Look who won the  LAKE ERIE FALL BRAWL! Our very own Cpt Daryl. Weighed out at 13.75 lbs / 30.5.inches.- Congratulations!
Today here on the Maumee the outside temperature is right around 60 degrees, thats great for December here in Ohio.   I have heard that crappie are hitting in all sorts of spots, so today and tomorrow would be the time to get out and check your favorite crappie hole.
We have a good stock of LAKE ERIE EMERALD SHINERS IN STOCK.   Also we are stocked up and read for the ice fishing season, and  still have plenty of Bombers , P-10s and Bandits for some night walleye fishing.
Have fun be safe and good luck fishing.
Suggested Baits