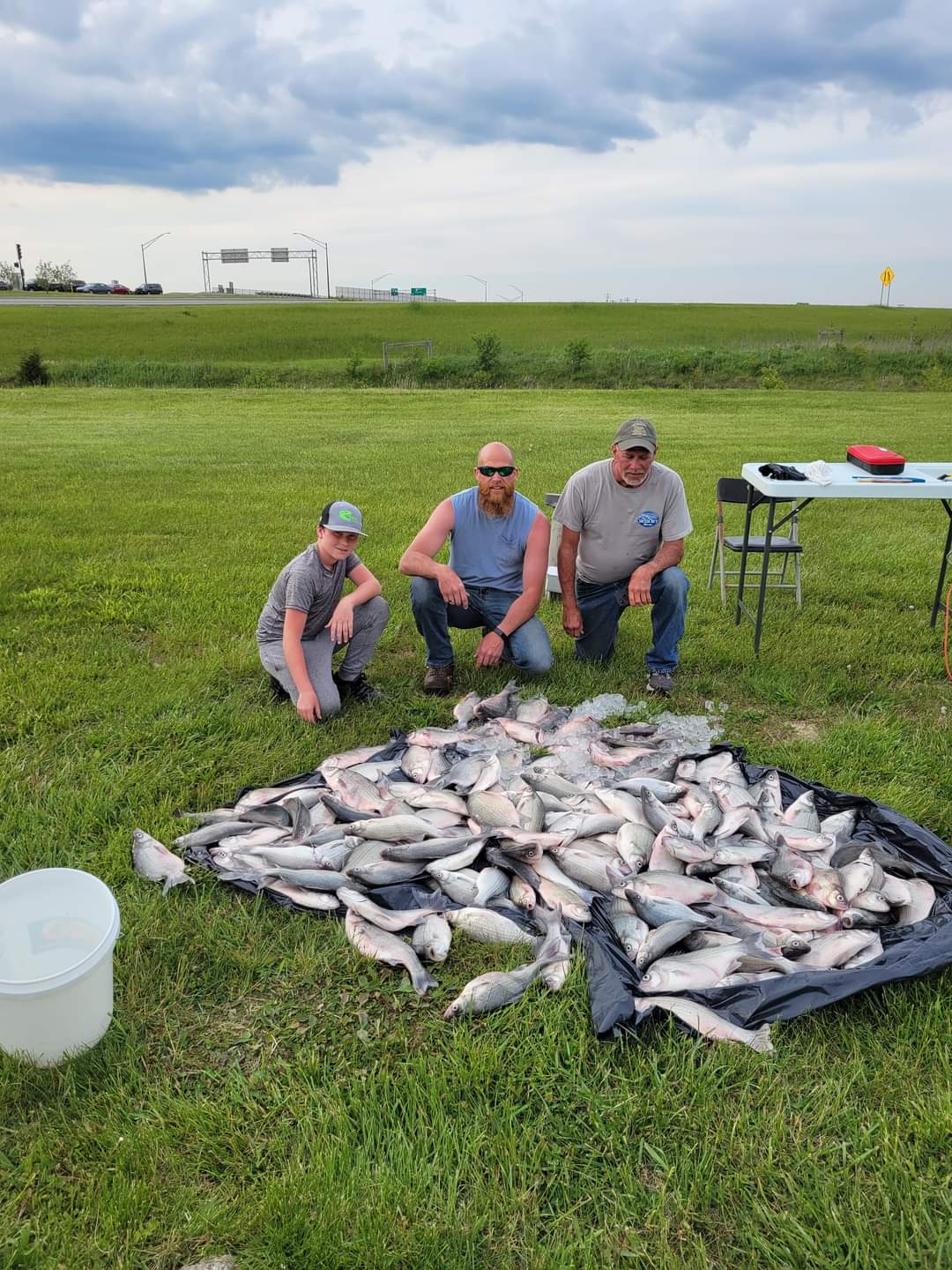 Water Level
581- crossing to bluegrass island is permitted
Barometric Pressure
29.92
Thats what 140 white bass looks like–wow. 
Well we had a possible white perch state record come in, the current record is 1.72 lb this perch weighed in at 1.8 lbs.
Unfortunately I wasn't at the shop so we didn't get any good pictures – I hope the guy gets the fish and the information to the correct DNR office. That would be cool to have a state record come out of the Maumee River.
Big joshy swim baits are white bass killers! Swallowed the whole thing.
Road runners and pink tails are hot too.
The white bass are in thick..time to fish.
Have fun be safe and good luck fishing.
Suggested Baits