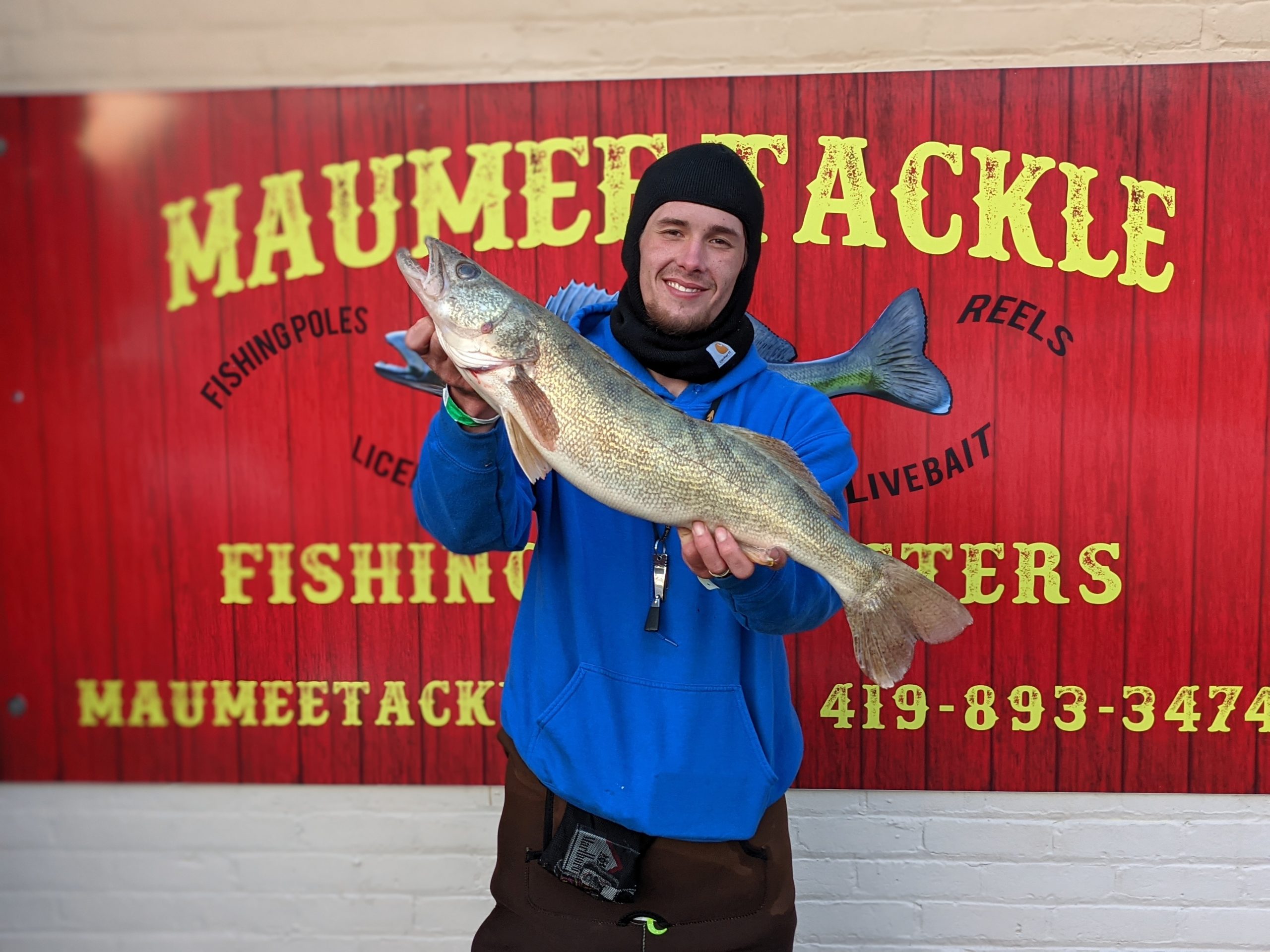 Water Level
582 AND SOME INCHES-may be able to cross to bule grass later today.
Barometric Pressure
30.11
Big Jack leader pictured above -6.67 lbs
Sunrise/First cast- 7:18 am
Sunset/Last Cast-7:59 pm
Wading to Bluegrass Island is not  permitted- JUST A SHADE HIGH — MAY BE ACCESSIBLE AS THE DAY PROGRESSES.  It is going to be at the bare min safe crossing level  if so. Exercise caution. 
Weight:   5/8- 3/4 oz 
So the water level has held steady right at that 583 to 584 Mark the last four or five days. Mostly because the ground was saturated and wasn't absorbing that extra water coming in from Indiana. Not a big deal, that extra water brought in a nice push of  fish over the last week and we have seen steady catches including a whole hell of a lot of limits. Now last night the temperatures got really cold -down into the twenties. So between the temperature drop and the barometric pressure we may see a slowdown in fishing today. The good news is the water is still steadily dropping and we may be able to get to bluegrass Island as the day progresses. As the water gets lower and slower it might not be a bad idea to shorten that leader just a little bit because if the cold weather gives those fish lockjaw today a shorter leader will keep that lure closer to the bottom and maybe entice them to bite. During cold snaps like this I have seen some of the better anglers switch over to lead head jigs as that keeps the bait closer to the bottom and in front of their face, it might not be a bad idea to throw a piece of night crawler on there as well to juice it up a little … Because every little bit helps.
With the water dropping I anticipate being able to spread out to all the areas not just the high water areas like we've seen the last couple days , for example it ought to be better fishing at Jerome road rapids now that the water is going down.
As always have fun ,be safe and good luck fishing
Suggested Baits