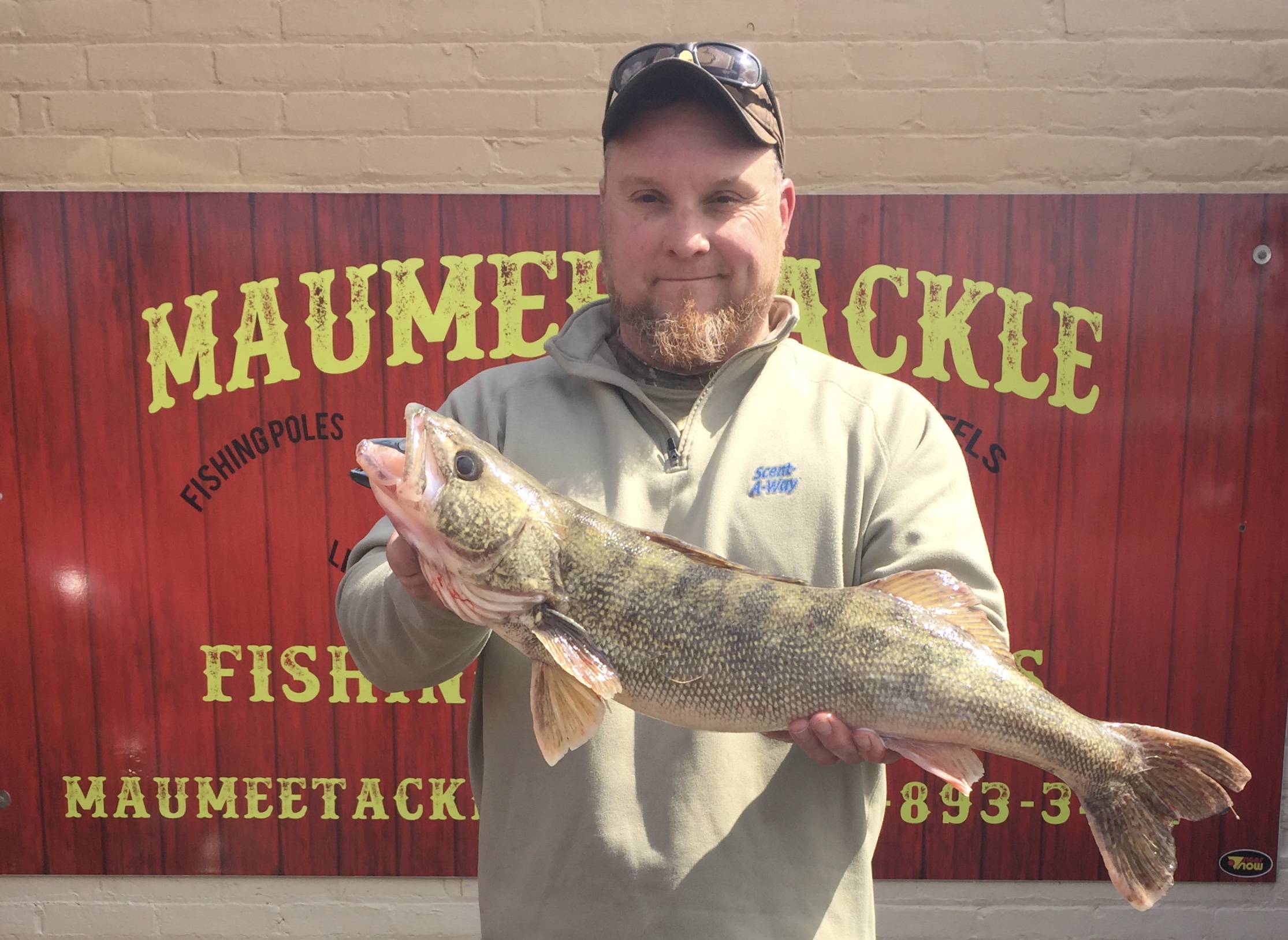 Water Temperature
43 degrees
Barometric Pressure
30.27 and rising
Big Jack leader this week- 6.45 lbs- featured above.
Sunrise- 7:03 am
Sunset- 8:07 pm
Wading to blue grass is not permitted
TIME TO FISH -ITS ON!
TIME TO FISH
*Click on images to enlarge*
We saw limints into the shop again before 9am- one guy said it took longer to walk to his car than to catch his fish. Now not everyone had a day like that but just about everyone that went out caught fish at some point. Ft meigs , Orleans park and Davis overlook were the spots to hit yesterday. The water level didn't drop much so bluegrass hasn't opened .  Don't despair- that river is full, full full of walleye and today just about any spot you try should be good- I'm thinking Button wood might be the place to hit today.
TIME TO FISH
TIME TO FISH
Weight- 1/2 to 5/8 oz today
Colors- Green head/Appleseed tail(this one is often overlooked but its a good to have in the arsenal), Orange head /Chartrusse sparkle tail, White head / Pearl Pink(rocket red)tail,  Yellow head / Black tail.
Have fun , be safe and good luck fishing
Suggested Baits