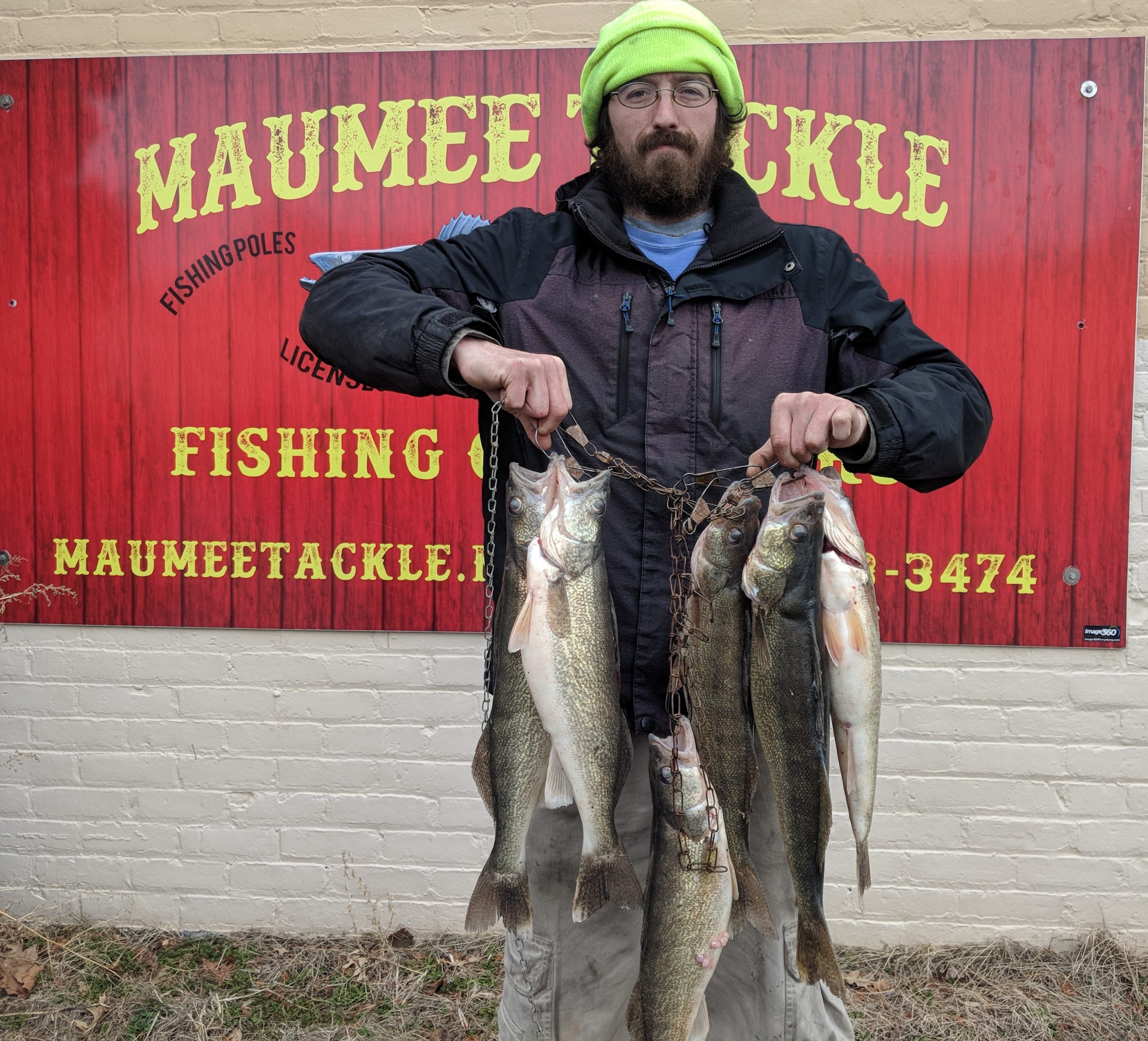 Barometric Pressure
29.88
We will start fish cleaning this coming Friday the 13th. 
$2 a fish or $10 a limit- cleaned and bagged.
click on images to enlarge*
Sunrise/First Cast-Â  7:55 am
Sunset / Last Cast- 7:35pm
Weight:   5/8 oz  -3/4 oz
Crossing to Bluegrass  is permitted
We saw a good number of singles caught yesterday, fishing is still slow as its early in the run . But we did hear of some good action for a while in the morning out in the faster moving water- Jerome rd rapids, Bluegrass island, buttonwood, and Davis Overlook. Sounds like  Davis overlook was pretty hot there for a minute  and thats where we saw the limit pulled from.
Today it looks like we are at the starts of some rain and wind.  Not sure how much rain we are expecting, but with the day being overcast  the darker colors probably ought to trigger a few bites.  Glow head/ blue tail,  green head /Xmas lights tail, orange head/ motor oil tail and black head /orange tail..those combos usually work well.  Like I said target that faster water in the next few days- Jerome, Bluegrass, Buttonwood and Davis .
Have fun, be safe and good luck fishing.
Suggested Baits