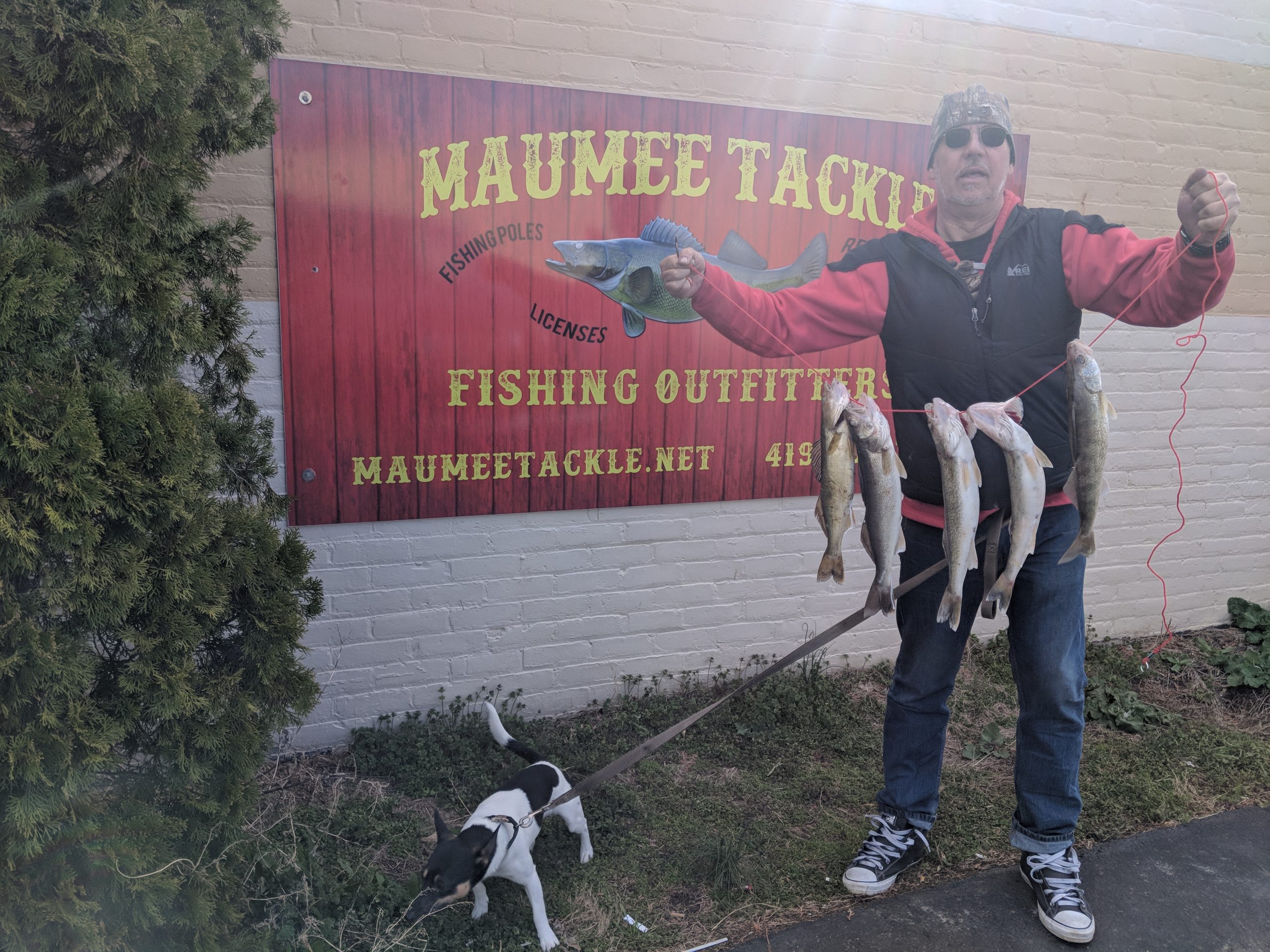 Barometric Pressure
29.94 inHg. steady
first cast-700 am
last cast-810 pm
1 oz weights
Wading to bluegrass island is not permitted.
Bam! still gettin em ! Yup if your willing to walk a little then you can still get some walleye for dinner.  Pretty soon as the day continues to warm we are going to have a great sunny weekend where you can go out with the family and catch a nice Easter dinner.
Water is dropping- may be get to bluegrass island tomorrow.
Have fun, be safe and good luck fishing.
Suggested Baits