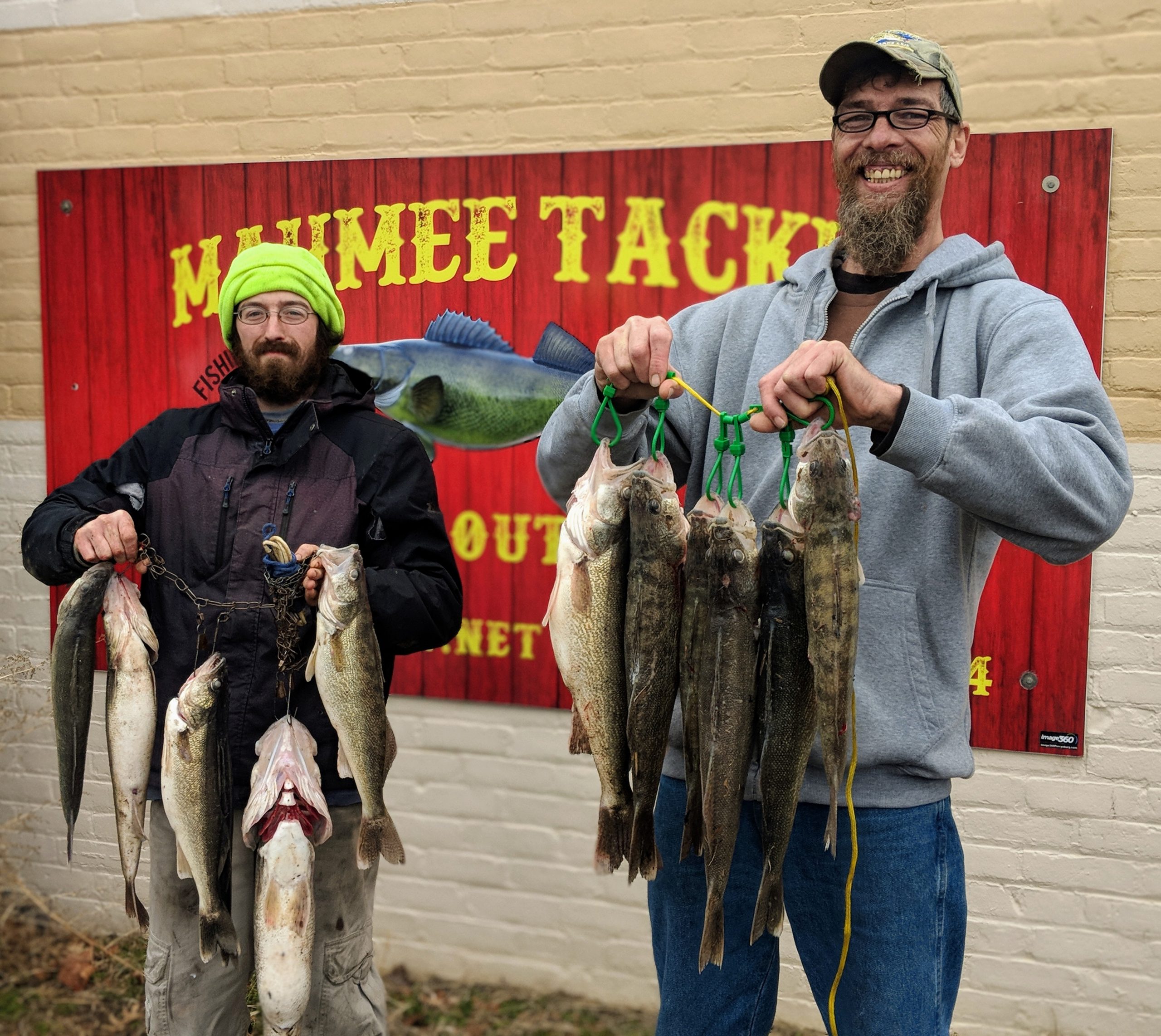 Barometric Pressure
30.19 inHg. falling
Not one but TWO limits–very cool. Yesterday morning was pretty good fishing out in the Davis overlook area. As the day progressed and it got colder things slowed down.
Attention do it yourselfers- we got our shipment of #7 crane swivels in.*
Sunrise/First Cast-Â  7:53 am
Sunset / Last Cast- 7:36 pm
Weight: 3/4oz – 1 oz
Colors:Â  Darker colors- Glow head/ blue tail, green head/ motoroil tails, bleack head / orange tail and the go to orange head/ Xmas lights tail.
Faster water is where these early runners have been  caught. The water came up from the rain just a few inches so it really didn't affect accessibility of fishing areas. We saw fish , not in high numbers, caught at almost all the access ares. Seems like Davis overlook was really good this morning before the temps dropped and the bite slowed down. One of the reasons that that stretch of water is typically good is because of a relatively deep section of water that runs close to the shore.  There are only about 12 parking spots there so keep that in mind when planning your day. 
Have fun, be safe and good luck fishing
Suggested Baits