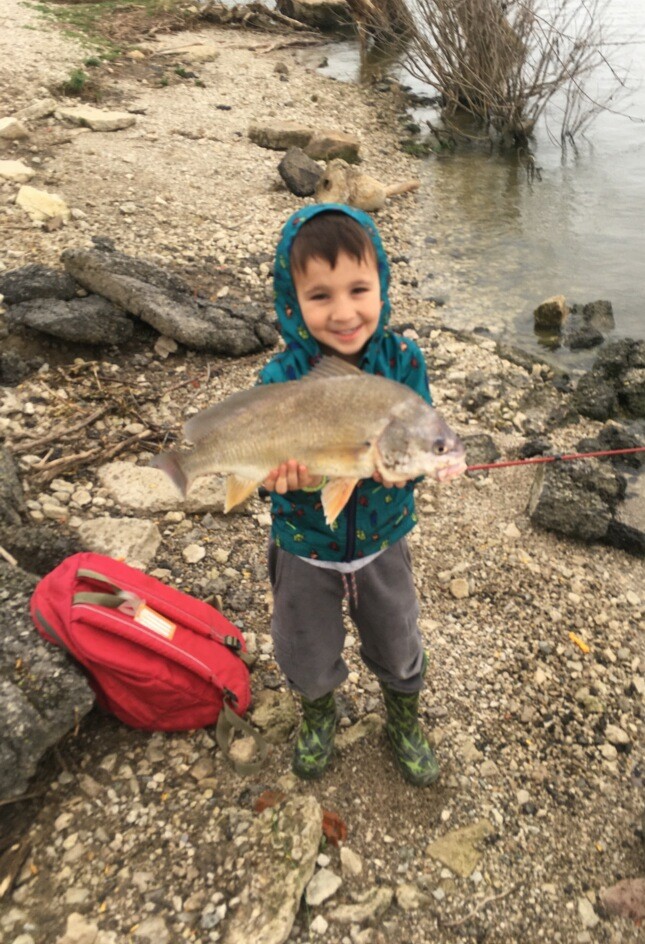 Water Level
580-on the slow rise
Water Temperature
40 degrees
Barometric Pressure
29.64 inHg. falling
Still hitting walleye and a few perch on the piers of lake erie. The bite seems to be running a bit later right now-middle of the night type thing.  Still getting them on the boats trolling in both Ohio and Michigan waters.
The Maumee river conditions look to be pretty darn good right now for some walleye , saugeye and steelhead. I haven't heard of any success out there recently but someone's gotta catch em-may as well be you.
Henry Golden Boy- .22, Octagon Barrel
The Golden Boy rifle's awesome 20-inch blued octagonal barrel, American walnut stock, brass buttplate and gleaming Brasslite receiver will transport you back to the wild and wooley days of America's Old West. Small game hunters and plinkers will appreciate its substantial 6¾ pound heft. It balances well and makes for highly accurate offhand shooting. The Henry Golden Boy rifle is one beautiful classic that's affordably priced so you hombres won't have to rob a stagecoach to own one.
Jackson Liska Angler- One Sweet Fishing Kayak
Length

12'1

Width

34

# of Seats

1

Height

14

Hi/Lo Seating

Yes

Material

Linear Poly

Model Year

2019

MSRP (US $)

$1449

Rudder Ready

No

Seat Type

Elite Ergo (Sliding HD trim)

Total Capacity

400

Weight (Pounds)

84
Have fun- be safe and Good luck fishing
Suggested Baits