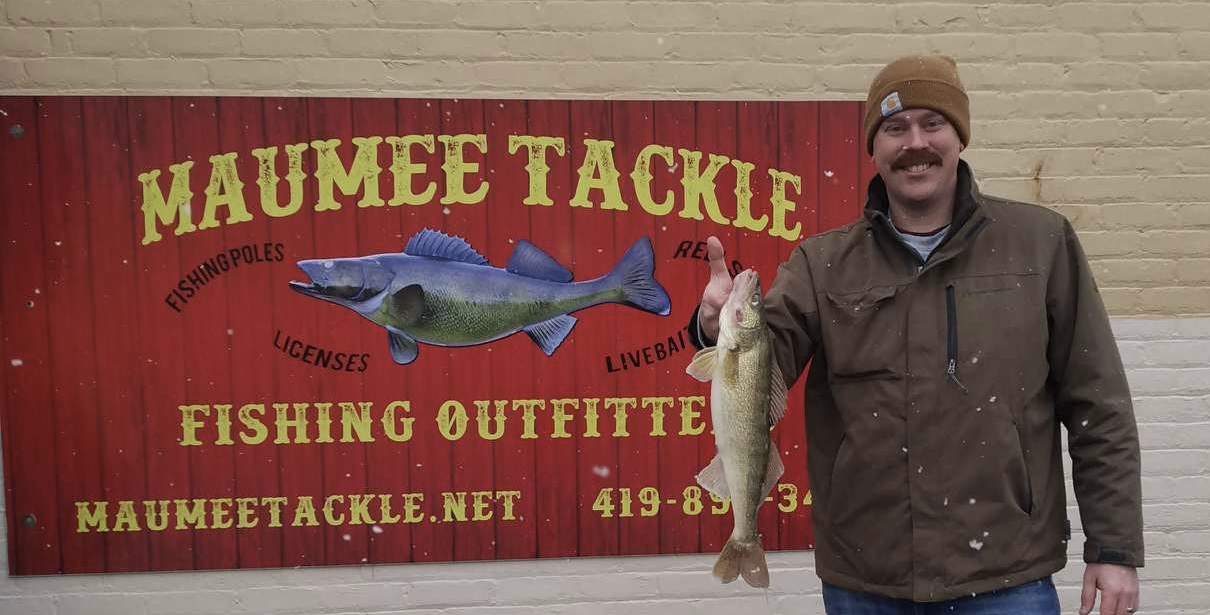 Water Temperature
39-40 degrees
Barometric Pressure
29.91
OPEN  6AM-8PM  MON-SAT
6AM-6PM SUNDAYS

SUNRISE/FIRST CAST – 6:52AM
SUNSET/LAST CAST – 6:37 PM
WEIGHT:  3/4 oz- 1 oz Heavier weights still 
BLUEGRASS ISLAND: Unsafe to cross today.
Slow fishing yesterday. One or two picked up along the way on White street. The water is dropping , maybe be able to cross to blue grass Sunday or Monday.The spring rise and fall of the river is all part of the natural spring cycle and this years weather pattern is shaping up to be a bout as "normal" as we can ask for.
Walleyes like to spawn on rock rubble gravel to fist sized and sometimes larger rock. The fish often spawn at night, depositing eggs into the nooks and crannies between rocks. Current attracts them because it oxygenates the water. Thus shallow rock rubble areas, current flow (feeder rivers, creeks, inlets, and narrows), and windswept shorelines or shallow reefs tend to attract early-season fish.
Fishing Button wood :Please note that River Rd is closed at the cemetery . Continue straight past the closure to  Eckle Junction rd (take a right) then a right  on  Fort Meigs rd   then Left on River rd to get  there.
SMOKIN BOAR SAMMICHES!    Today 6am  the Barnes Family of Maumee  will be set up on our porch and  have pulled pork sandwichs to purchase  2 for $10 .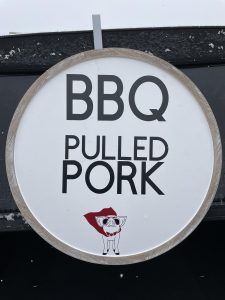 Have fun, be safe and good luck fishing.
Suggested Baits