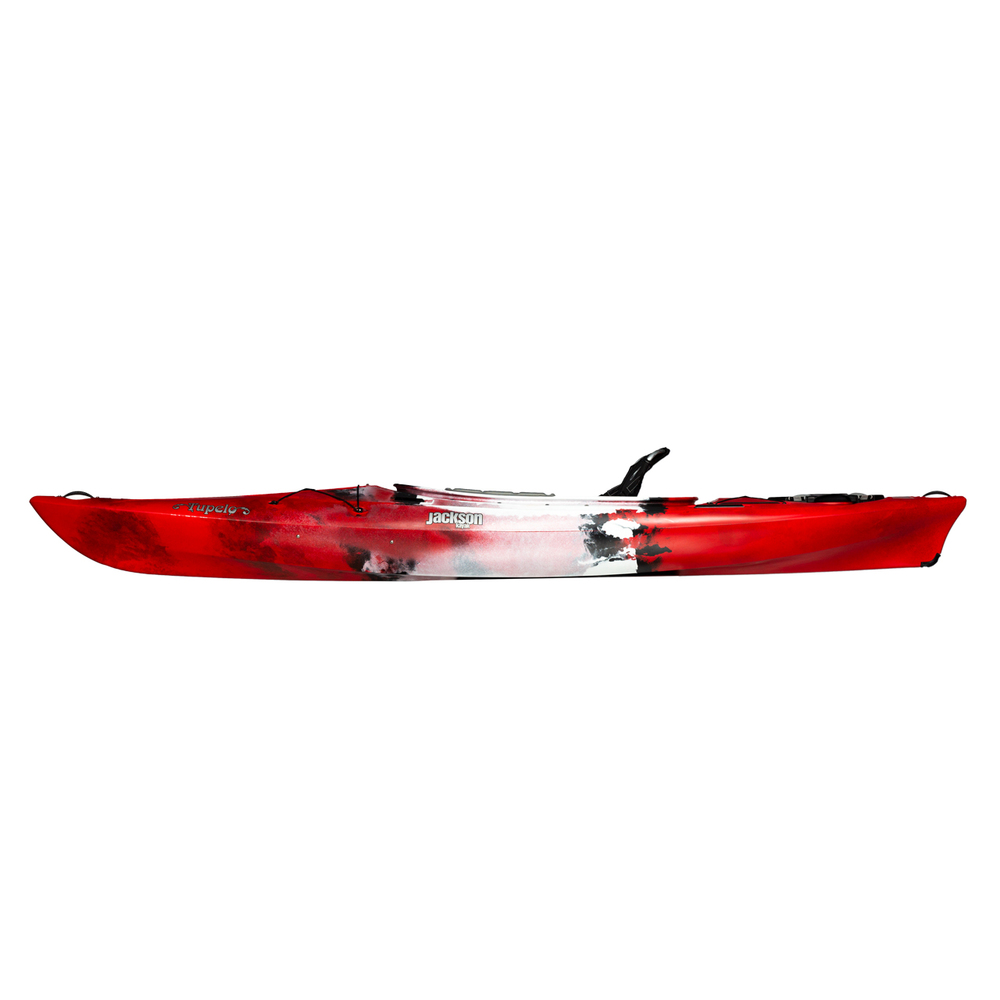 Barometric Pressure
30.21
AMMO- we got a small shipment of ammunition in yesterday. I have a limited supply of  9mm, 38 special, .380 and . 40 caliber.  Trying to get more 9mm.
WHITE BASS TOURNAMENT CANCELLED- Very simple:due to current circumstances we cant have large groups gathered up . So we will give it a shot next year. 
Featured Kayak of the day
Jackson Tupelo-Designed for cruising the waterways with comfort and efficiency with loads of storage, the Tupelo is your premier, feature-laden recreational kayak. Like touring and whitewater kayaks, the Tupelo comes sized for the paddler, with the 12.5 for larger paddlers and the lighter, narrower 12.0 ideal for medium or smaller paddlers. Ideal to match one of each for a couple. Both feature Jackson's removable and super comfy Ergo Seat, with integrated lumbar support. Gear track around the deck allow you to accessorize with products like rod holders, GPS, camera mounts, smart phones and more. Versatility, comfort, ease of use….the Tupelo has it all in one lightweight package!-$999.00
Length:12′ 5 "Width:29" Capacity:300 lbs Total Weight:55 lbs
Fishing Report- Today starts the warm up , we are going to be in the 70s by the weekend. There is a bazillion white bass in the Maumee river and the bite is going to be on as soon as we warm up . These 33 degree nights have really slowed things down the last few days.  They are still picking up a few walleye  out at bluegrass and buttonwood. 
Last year I put a bounty on the White bass state record.
Keep bringing in those big White Bass to be weighed and measured. When that lucky angler beats the state record we will weigh, certify, serve as witness and help the angler fill out the application.  We will call the news as well to make you famous.  When the record is officially beaten the new record holder will receive a $500 gift certificate to Maumee Tackle. There are numerous rules to certifying a state record-one of them being that the fish will have to be turned over to state certification officials for inspection – first and foremost to verify the species and to prevent cheaters from turning in a tank raised fish or one full of sinkers etc. Ohio Record fish are determined on the basis of weight only.
In order to qualify for the prizes the whole process starting from the weigh in of a  fish  to the photo ops of the record,  must be done here at the shop in Maumee.
The hunt continues.
Have fun, be safe and good luck fishing.
Suggested Baits