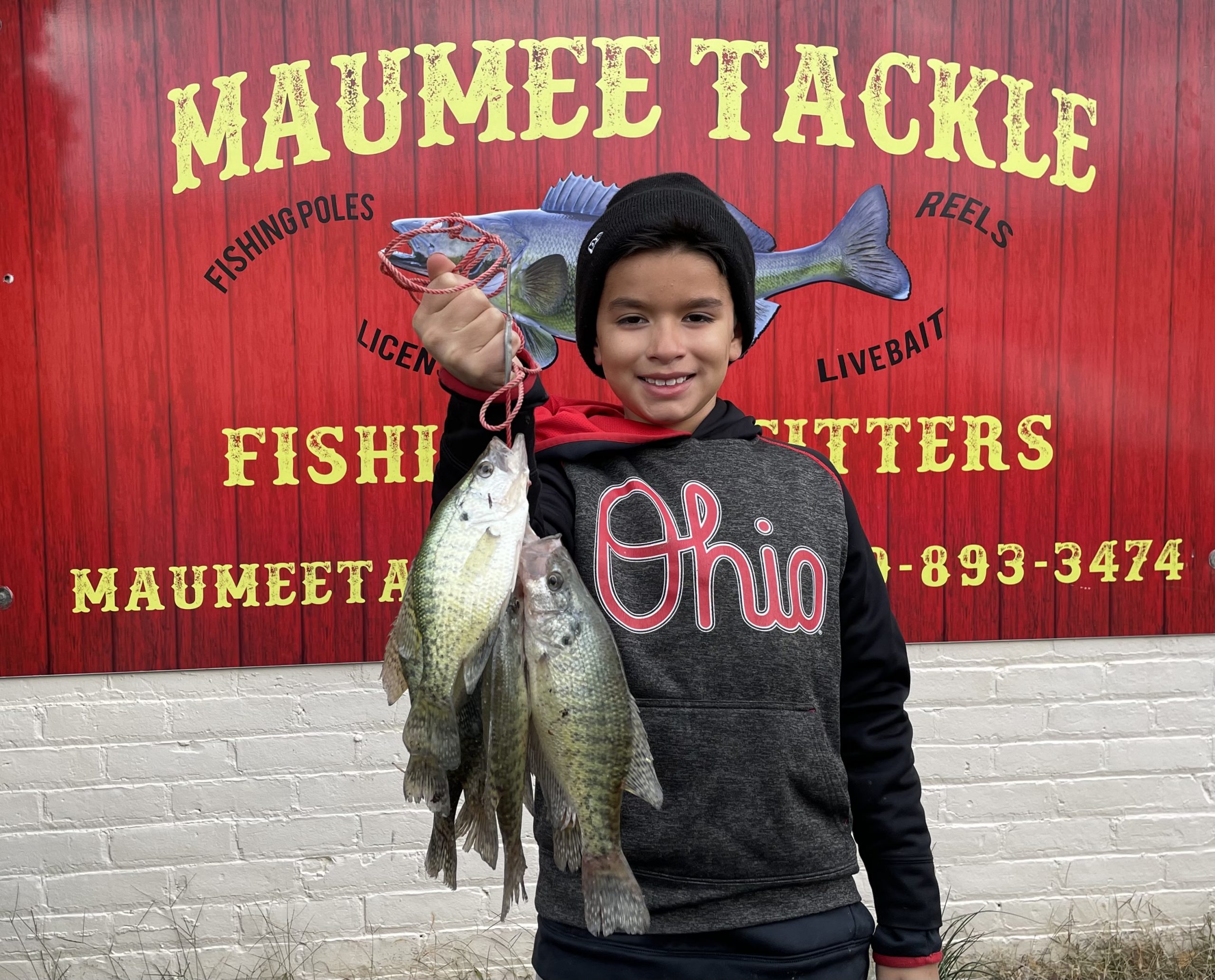 Water Temperature
48 degrees
Barometric Pressure
29.81
When they ask you for the exact spot where you picked up that mess of crappie , tell 'em .. read the shirt. 
Little windy for us out by Lake Erie , So we hit  the river and did a little exploring. The boy had it dialed in today that's for sure….work the creek mouths. Or 25-50 ft up a creek that feeds into the river.
Several small mouth bass and a bunch  of crappie.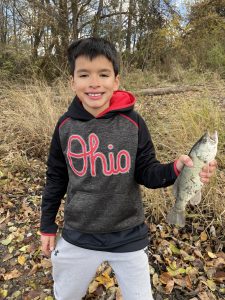 We sent another team out to explore the harbors and marinas.  They struck gold….work the harbors , marinas and sheltered  areas of Lake Erie.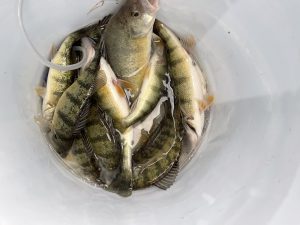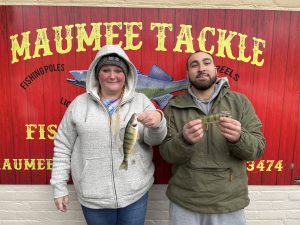 Saugeye and walleye are getting picked up all up and down the river as well .. work the rapids and eddys.
Stop in anytime we are more than happy to let you know where when and what how to get into some fish this time of year.
Oh yeah we got a another shipment of kayaks in today, we also got a semi load worth of fishing gear ,rods ,reels, Baits —All kinds of stuff -we're getting close to being fully stocked up.
have fun, be safe and good luck fishing
Suggested Baits
Wilderness Systems - Pungo 120 - 2021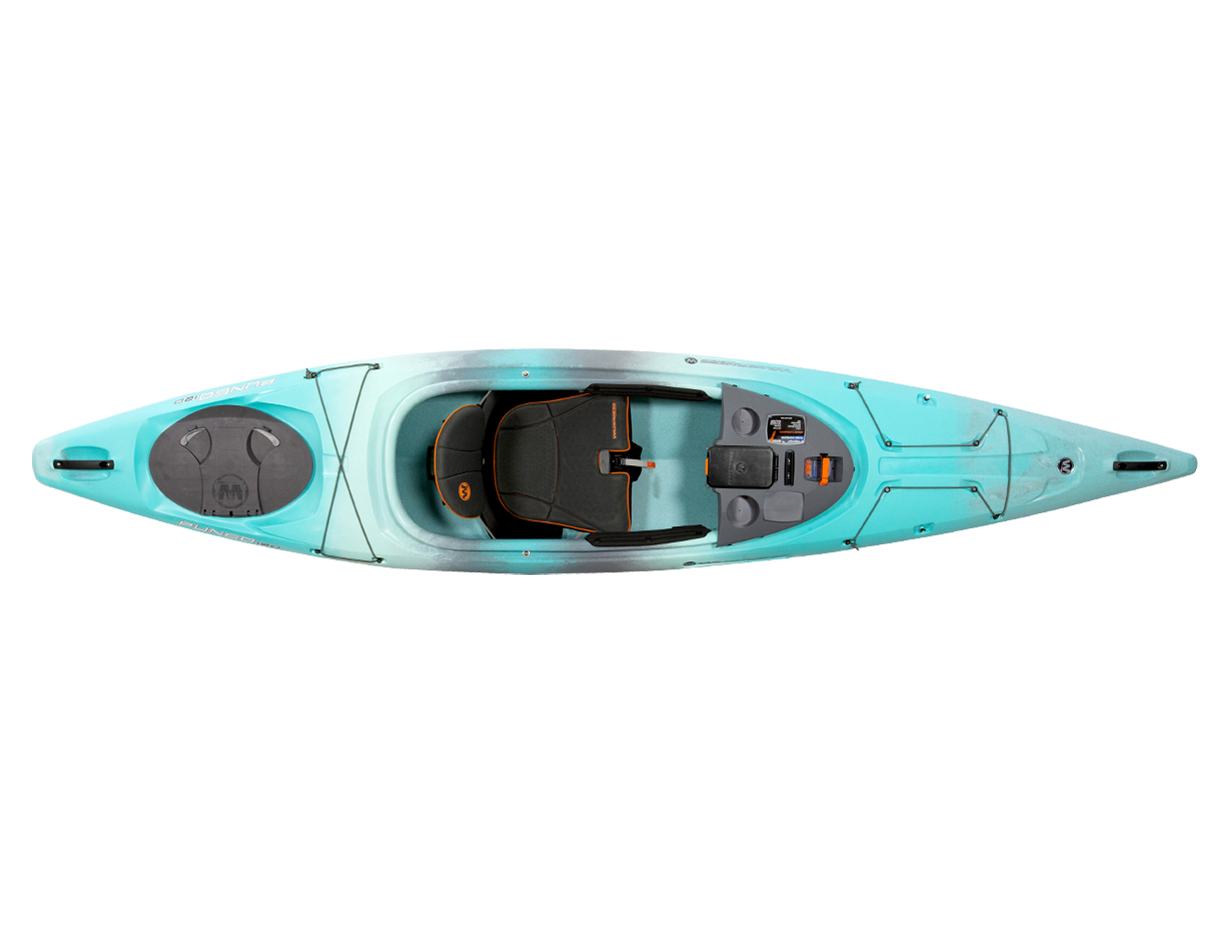 Buy Now
Jackson - Tupelo 12.0 - 2021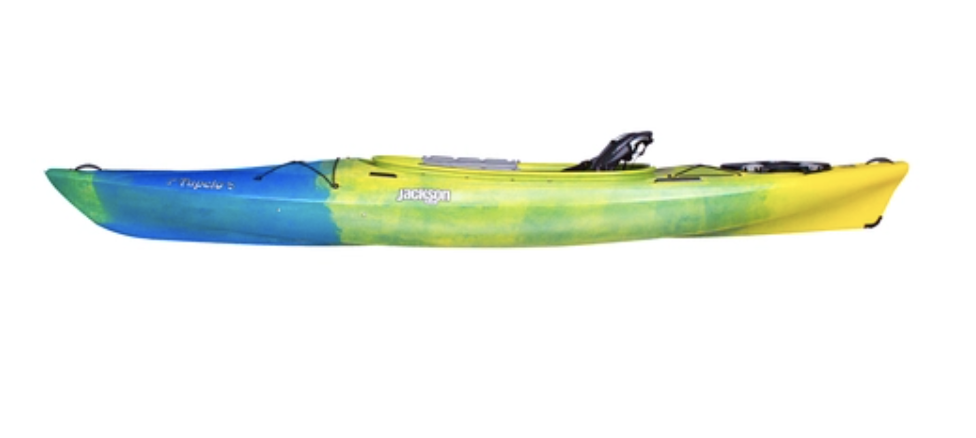 Buy Now
Jackson - Kilroy HD - 2021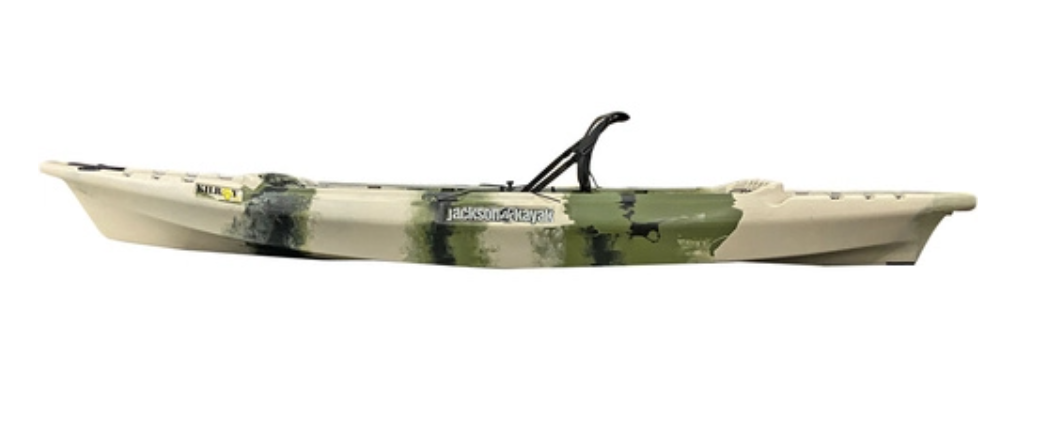 Buy Now