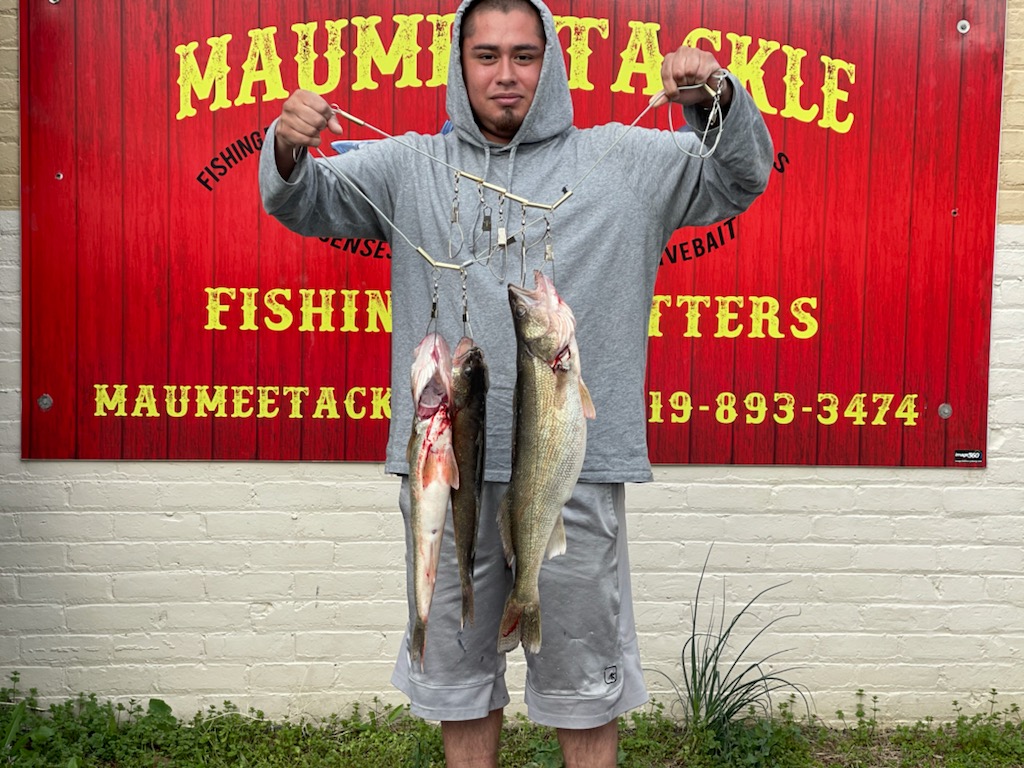 Water Level
582 and should hold steady about there
Barometric Pressure
29.85
Sunrise/First cast-6:59 am
Sunset/Last Cast-8:12 pm
Wading to Bluegrass Island is permitted as of this morning.
Not a whole heck of a lot to report today. It looks like that cold weather that always follows the storm front that hit us on Saturday knock the fish down and slow down the bite quite a bit. I know one guy and his buddies that when the situation gets like this and the fish are barely biting he switches to lead heads , so that he is moving closer to the bottom of the water column. Also a lead head with half of a night crawler on it can spark that bite as well, that little bit of juiciness and scent helps when things are slow like they are yesterday and today.
Fort meigs Davis overlook and all along the towpath produce some fish yesterday. It looks like the water is going to Crest today right around 582, so you should be able to get to bluegrass just barely.
The good news is that this rain and rising water level has brought in a fresh push of fish that are making their way up towards the Maumee area now, we did start seeing some females still with eggs yesterday, so they are trickling in from the lake.
Have fun, be safe and good luck fishing.
P.s. I almost forgot we got some new firearms in  stock yesterday- home defense shotguns, Smith & Wesson 9 mm, Ruger 9 mm, Smith & Wesson m&p 22, and a few other things running low on ammo but still trying to get more in.
Suggested Baits