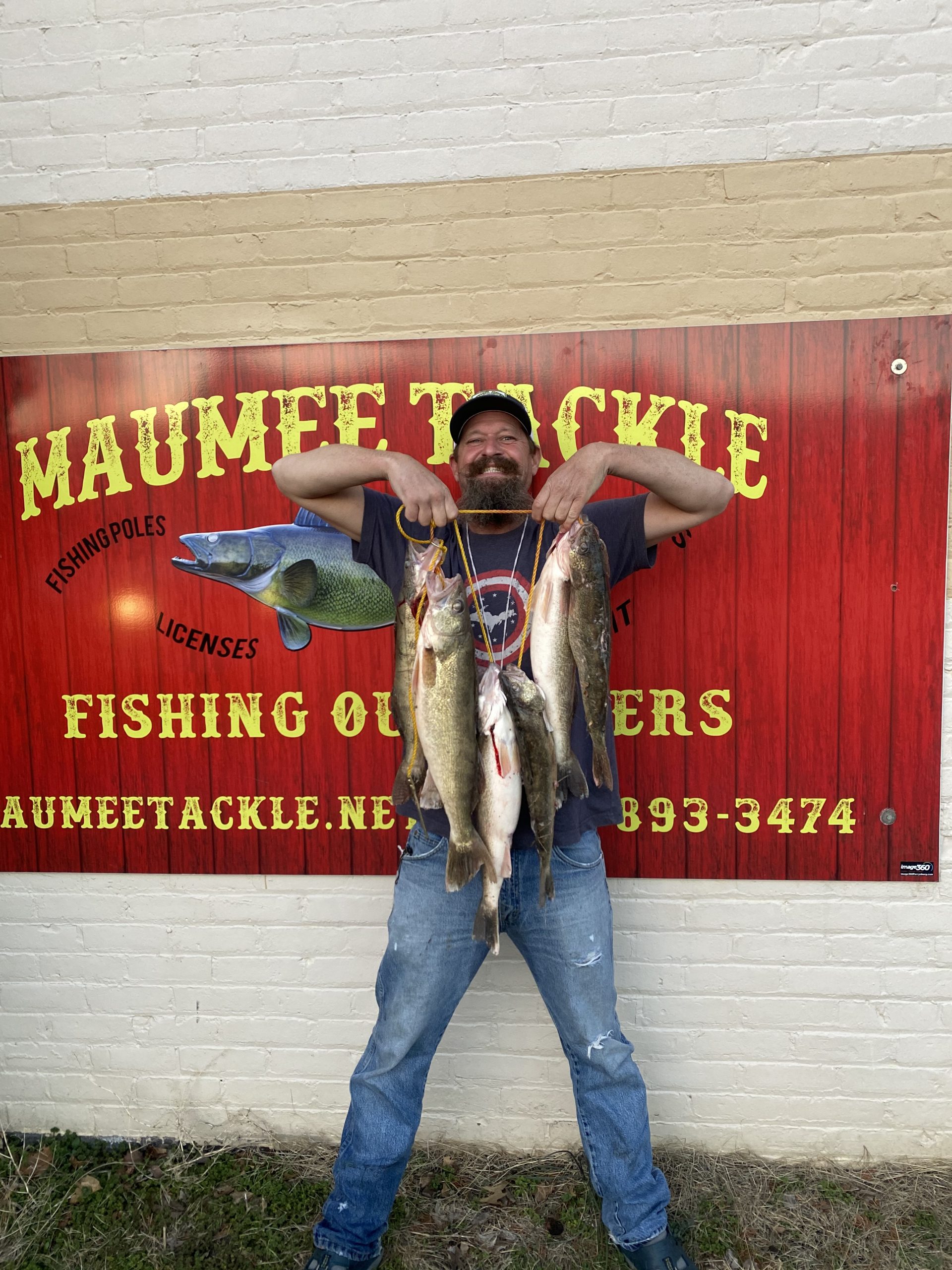 Barometric Pressure
29.35
Sunrise/First cast- 6:50 am
Sunset/Last Cast-6:38 pm
Wading to Bluegrass Island is  permitted..
All fishing areas are accessible today .
Weight:  5/8 oz – 3/4 oz 
Colors: Berkly firetiger/Green head , Xmas lights/orange  and Dynamite Red/black head(dyn-O-mite!)
Remember -its a BIG river, full of thousands and thousands  and thousands of fish, crappie ,big cats, pike and smallmouth bass  just to name a few- are also fish to target during the spring. The spawning walleye don't just come to Maumee and stop, they spread out all along the river where there is rocky/gravely  bottom. These areas are usually full of fish during the spawning run and empty of anglers-so stop in the shop and we can point out some less crowded areas along the river
Good morning everyone! We appreciate the phone calls , the emails,  the Facebook messages, the fish stories and every other form of communication- but I really don't know any other way to say it but that it is time to fish. We are starting to see some limits on a regular basis- between the good combination of the the sunshine and the cooler nights we  have the river temperature hovering right at the perfect temp for those first batch of spawning walleye.. The time for you to do your research is over it is time to call in sick, skip the spring cleaning, play hooky from virtual school, get your fishing pole and go fishing.
We are seeing limits come out of buttonwood, bluegrass island, and Jerome road rapids. Lots of ones and twos and threes coming out of Ford Street along the towpath and all the other access points.  The walleye run is happening right now, it's time to fish.
The Towpath has  been a good area to try . The Towpath Trail follows the remains of the Miami and Erie Canals along the old Towpath where mules towed flat-bottom boats along the waterway. The trail is also part of the Buckeye Trail System, one of the most significant long distance walking trails in the state of Ohio.
Fish cleaning Available-
Live bait- Minnows , worms , waxies.
Frozen shad for the Catfishermen.
Have fun, be safe , and good luck fishing
Suggested Baits