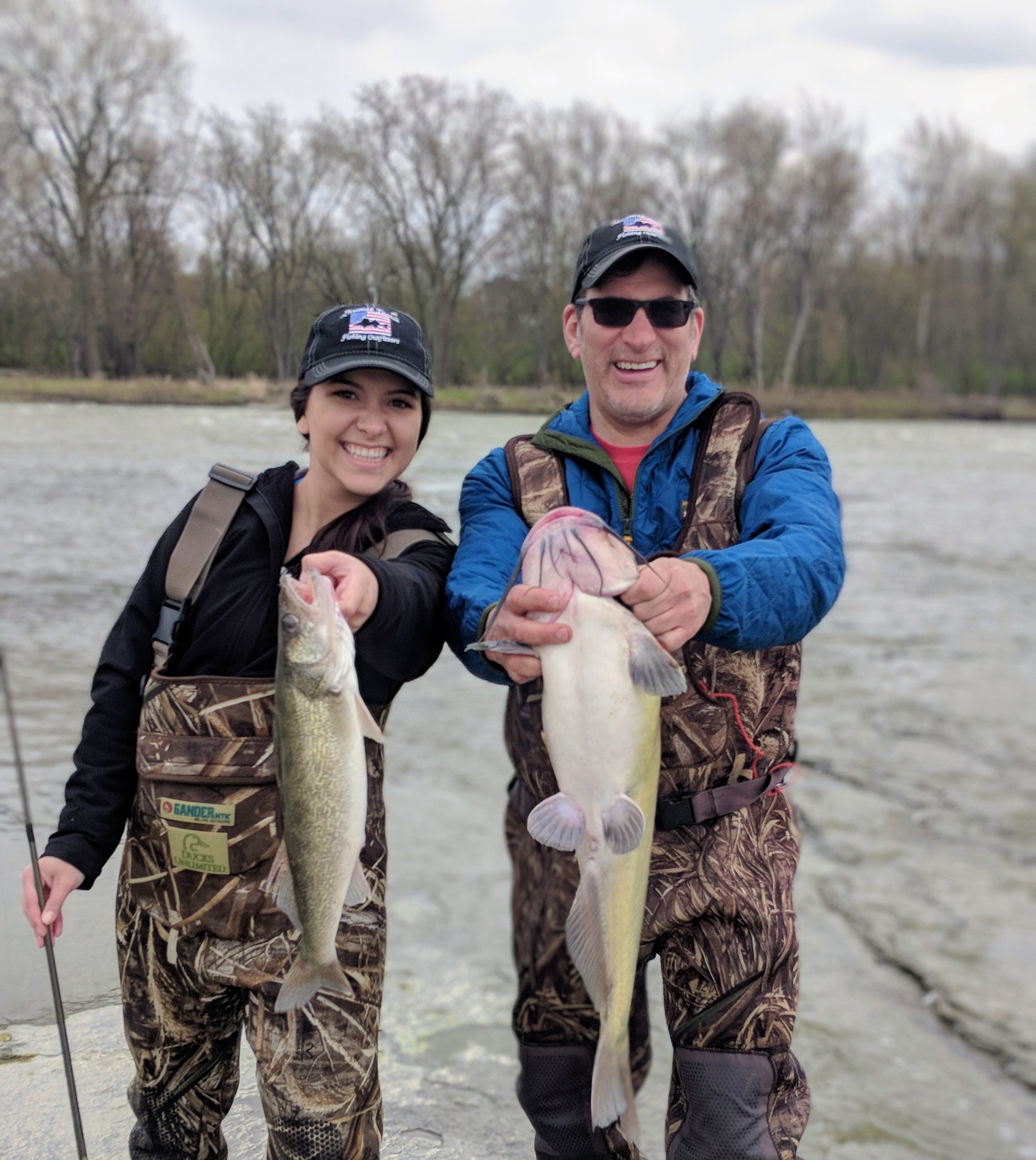 Barometric Pressure
30.31 inHg. rising
Wading to bluegrass island is permitted.
Warming up today- be ready the white bass bite is going to be hot .
The faster water has been beter- Wallye, catfish and white bass . Buttonwood, bluegrass and jerome rd rapids . As the water warms the fish will come out of the deep water and shore fishing at orleans and white street will improve.
Featured kayak of the day
Pelican Fazer 100
Built on a twin-arched multi chine hull, this sit-in kayak offers great stability and good tracking. It features an adjustable ERGOFORMâ"¢ padded backrest with seat cushion for increased comfort, a storage hatch with bungee cord to store your gear, a cockpit table, bottle holder, drain plug and carrying handles. Made of RAM-Xâ"¢ impact-resistant material, it is built to last. So bring your FAZER 100 with you on your next adventure and create memorable stories worth sharing with everyone. See you on the water
Specifications
Length

10 ft – 305 cm

Width

28 in. – 71 cm

Height

14 in. – 36 cm

Weight

38 lb – 17 kg

Capacity

275 lb – 125 kg

Cockpit width

25 in. – 63.5 cm

Cockpit length

54.8 in. – 139 cm

Seating

1
Have fun be safe and good luck fishing
Suggested Baits