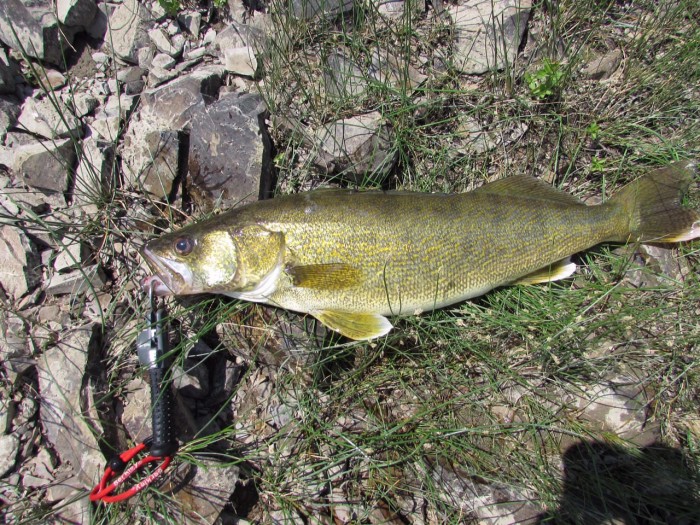 Water Level
586 and dropping
Barometric Pressure
30.08
Minnows , waxworms, leeches and worms in stock.
River is still high and muddy,but dropping. coming down a little more than a foot a day, so that will put us in real good shape for the Friday Saturday and Sunday white bass bite. Still a few walleye to be had out of the river as well. The cold nights , 35 degrees last night, is keeping the river relativly cool for this time of year. 
White Bass tournament is this Saturday- May 15, As of today we only have a few sign ups , if we dont have at least 10 entries  by Friday I will probably just cancel do to lack of interest.  It is  something that many customers have asked us to do so we have tried it. If it doesn't work out thats ok , we tried and on to the next .
SPINNERS:Â White bass have sensitive lateral lines and good vision. They respond to vibrations in
the water and are attracted by color and flash. Spinners will often bring them in from several feet
away, even in muddy water with little visibility Small spinners usually work better than large spinners. And lighter lures are better than heavy ones, especially when casting into shallow water with rocks or brush on the bottom. You should also bring spinners with a variety
of colors in them. White, chartreuse, hot pink, black, purple or patterned spinners sometimes work
better than plain metallic ones.If you want to improve the effectiveness of the spinners, try adding a small piece of worm or minnow to the hook.
Have fun be safe and good luck fishing.
Suggested Baits