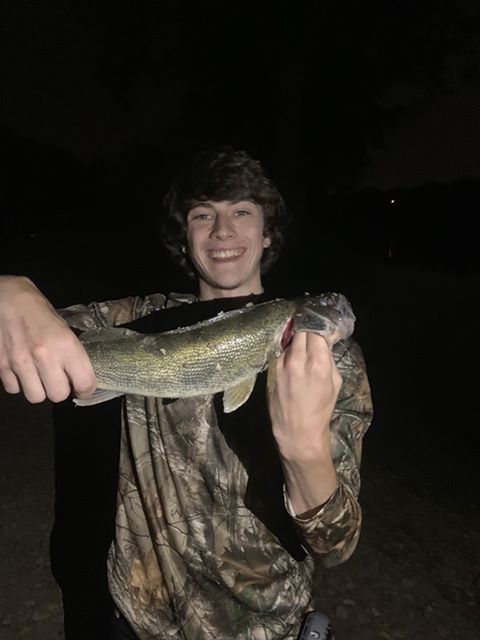 Barometric Pressure
30.12 inHg. steady
ALL SORTS OF FISH ARE BITING RIGHT NOW- Look at this walleye Cameron J. caught a couple of nights ago. There are quite a few resident walleye and saugeye in the river, just not many anglers target hem this time of year. Crack of dawn  up near grand rapids , buttonwood and bluegrass island are  a few places where resident walleye a regularly pulled out by those few anglers that target them. Using a light weight carolina rig or a straight lead head with a twister tail are both good options.
Small mouth bass -they are biting. work those  ripples,  and calm areas just at the end of rapids, behind log and rock structures. Rooster tail Spinner baits and chatterbaits are good right now.
*CLICK ON IMAGES TO ENLARGE*
Kayak sales and rentals-
So we got our first adventures on their river trip yesterday-they had  a great time. Remember that when kayaking on the river you are under full sun so your going to need some sunscreen  . I wll be sharing some video the different kayaks that we have for sale as well so check us out on facebook.   I'm working on having everything listed on the web site as well.
HAVE FUN, BE SAFE AND GOOD LUCK FISHING
Suggested Baits
Warning
: Invalid argument supplied for foreach() in
/srv/users/mbtuser/apps/maumeetackle/public/wp-content/themes/maumeetackle/report-single.php
on line
41