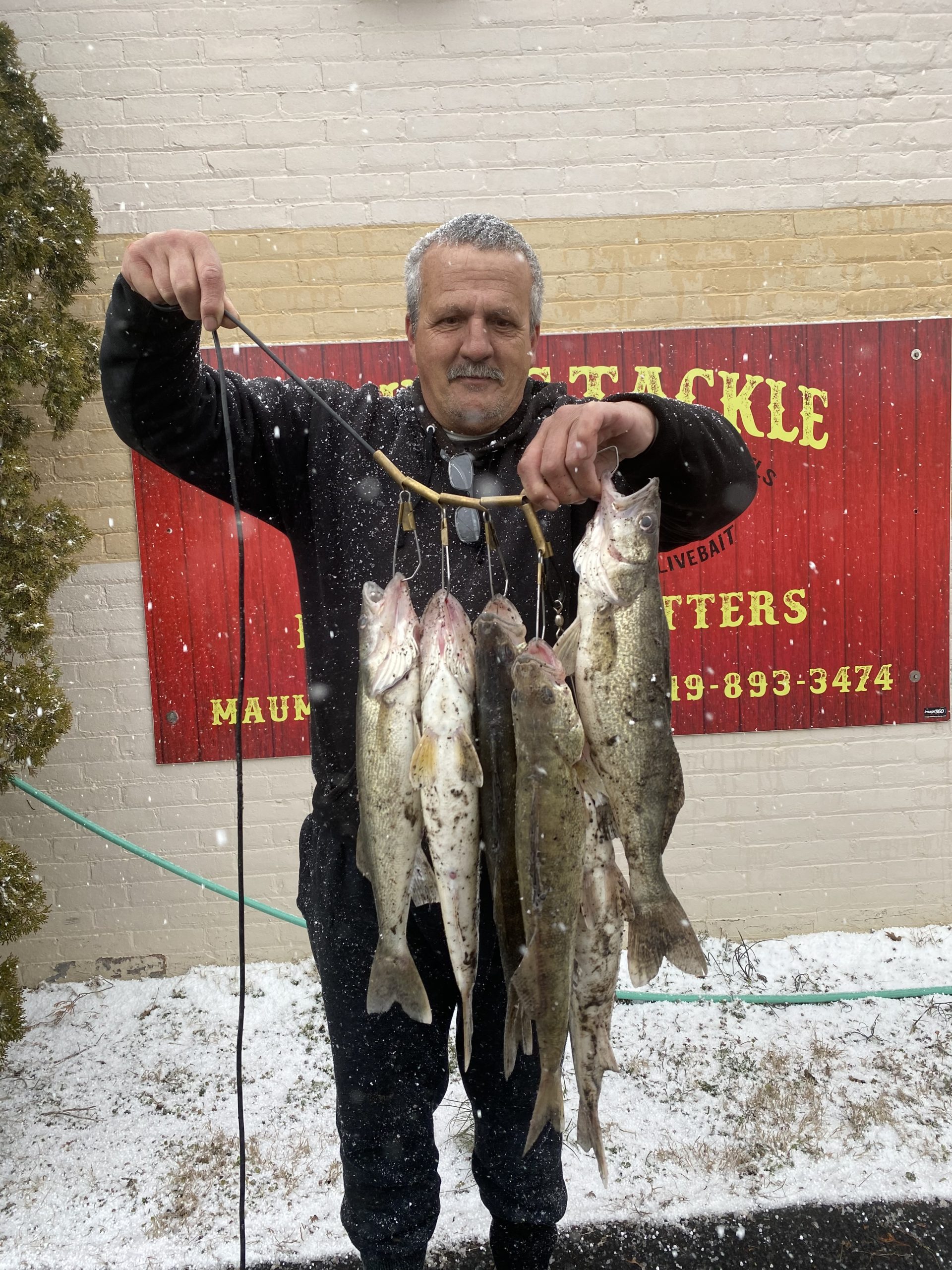 Water Temperature
39 degrees
Barometric Pressure
30.04
SUNRISE/ FIRST CAST-7:49 am
SUNSET/ LAST CAST-7:39 pm
WEIGHT: 5/8- 3/4 Oz
BLUEGRASS ISLAND:  Again the level is still at  just over the crossable mark. As of 6 AM crossing at Bluegrass is not permitted. 
*click images to enlarge*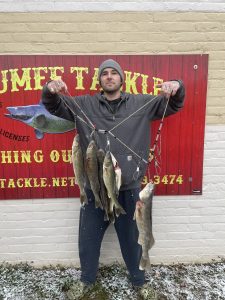 It was an interesting day yesterday -we had big ole fat, fluffy snowflakes falling for most of the day. We saw limits again before 9 AM and the midday bite wasn't half bad as well . Seeing some really good size jacks this season 20 to 24 inches  are all pretty common on the stringers. Saw a few 6- 7 pound jacks too, with an odd female mixed in. Today is looking to be cold again, sometimes on days like this tossing a quarter ounce lead head with a twister tail or a piece of nightcrawler can be very productive.
Buttonwood seem to be the hotspot yesterday. Probably will  again today -most likely that's because that's where everybody was going ,so just by virtue of having more people there more fish were caught. It doesn't hurt to spread out. Lots of space at Jerome Rd., Rapids and we saw some good limits pulled out of Davis overlook as well..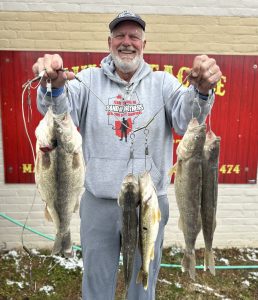 A cool thing we are seeing is a lot of new and young anglers  heading  out to learn walleye fishing this season, Be a good angler and help them out. One of the big things that we tell the new guys is to be aware of the bait bouncing on the bottom and when you feel that pause or a slow pull ,thats the time to set the hook …..aggressively. A lot of times if your waiting  on that big bite, you'll strike out and get nothing..
Suggested Baits