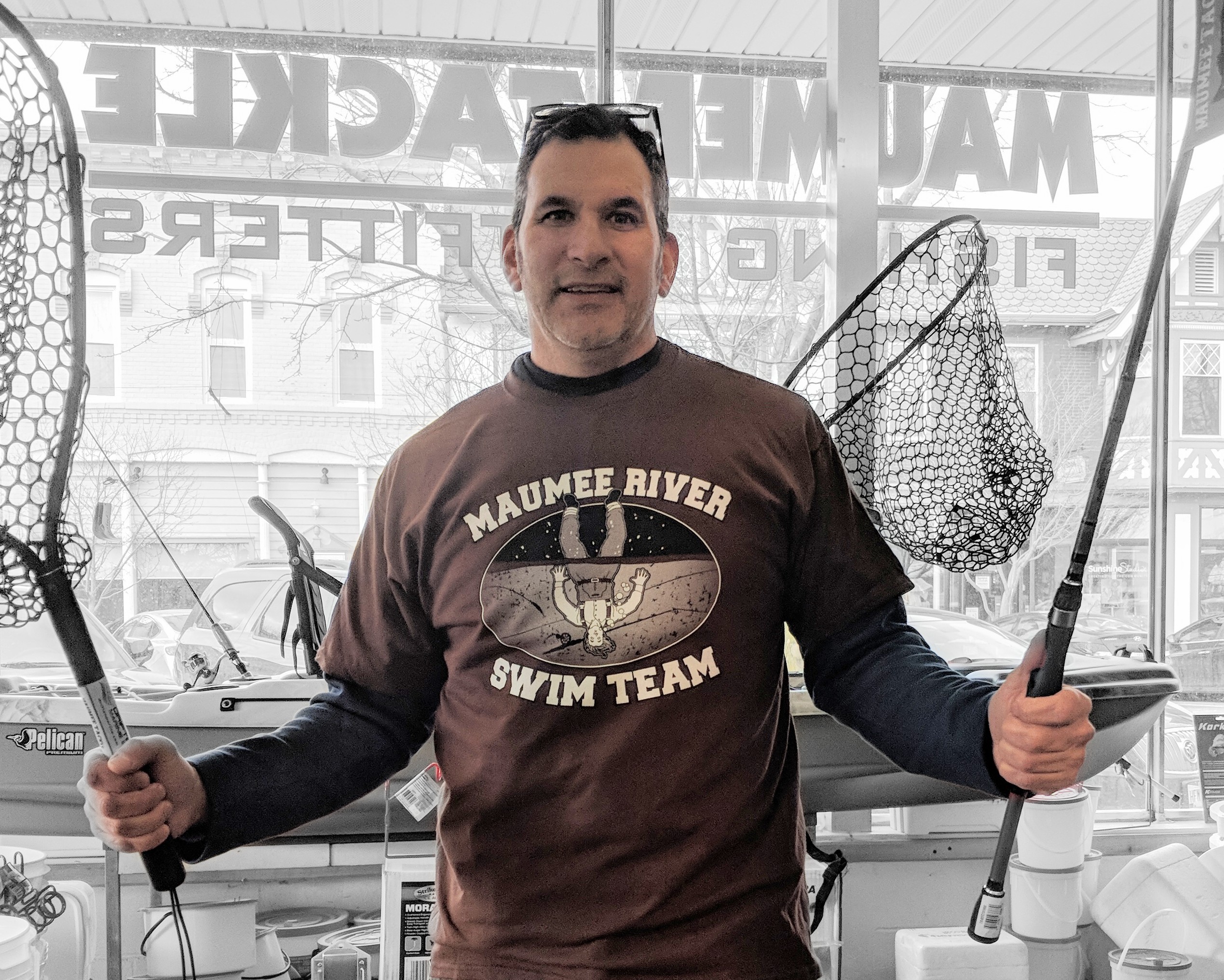 Barometric Pressure
30.46 falling
2020 Ohio resident fishing licenses -$25
In two weeks the fishing regulations for the Maumee river change in conjunction with the spring walleye spawning run.  In short- starting March 1st fishing will only be permitted from sunrise to sunset,we sometimes call it "first cast and last cast times" .  Anglers may only use one rod with one hook.  No snagging fish, they must be fair hooked in the mouth. Minimum size is 15 inches and allowed 6 walleye per day this year.
Feel free to give us a call with any questions concerning the state fishing regulations, we study them pretty hard and will do our best to help you out. Remember that these rules are written by lawyers so it important to read the fine print. Don't take the word of some dude that you met down by the river, or your brothers girlfriends dad-read the regulations for yourself .
The official site to view  the 2020 fishing regulations is-    http://wildlife.ohiodnr.gov/fishingregulations
Walleyes can spawn from March to the middle of May. The spawn is affected by how early we have warm weather in the spring, lengthening daylight cycles and how quickly the river water warms up. Walleyes do not spawn all at the same time; some do start early. But the majority spawn during the ideal conditions( 45 ish degree water) .  Males usually arrive on the spawning beds first with the females following when the water conditions are right. Younger females may spawn later in the spring.
Beginning on March 1st I will begin the daily posts, as that's when  the spring spawning regulations go into effect, if something dramatic happens and things cut loose early Ill start early .  Just as in the past ,the daily posts will include the sunrise and sunset times(first and last cast times) , water level, hot  bait colors, pictures of daily catches and much more. Here's looking forward to a fun filled walleye run for all
Have fun, be safe and good luck fishing
Suggested Baits