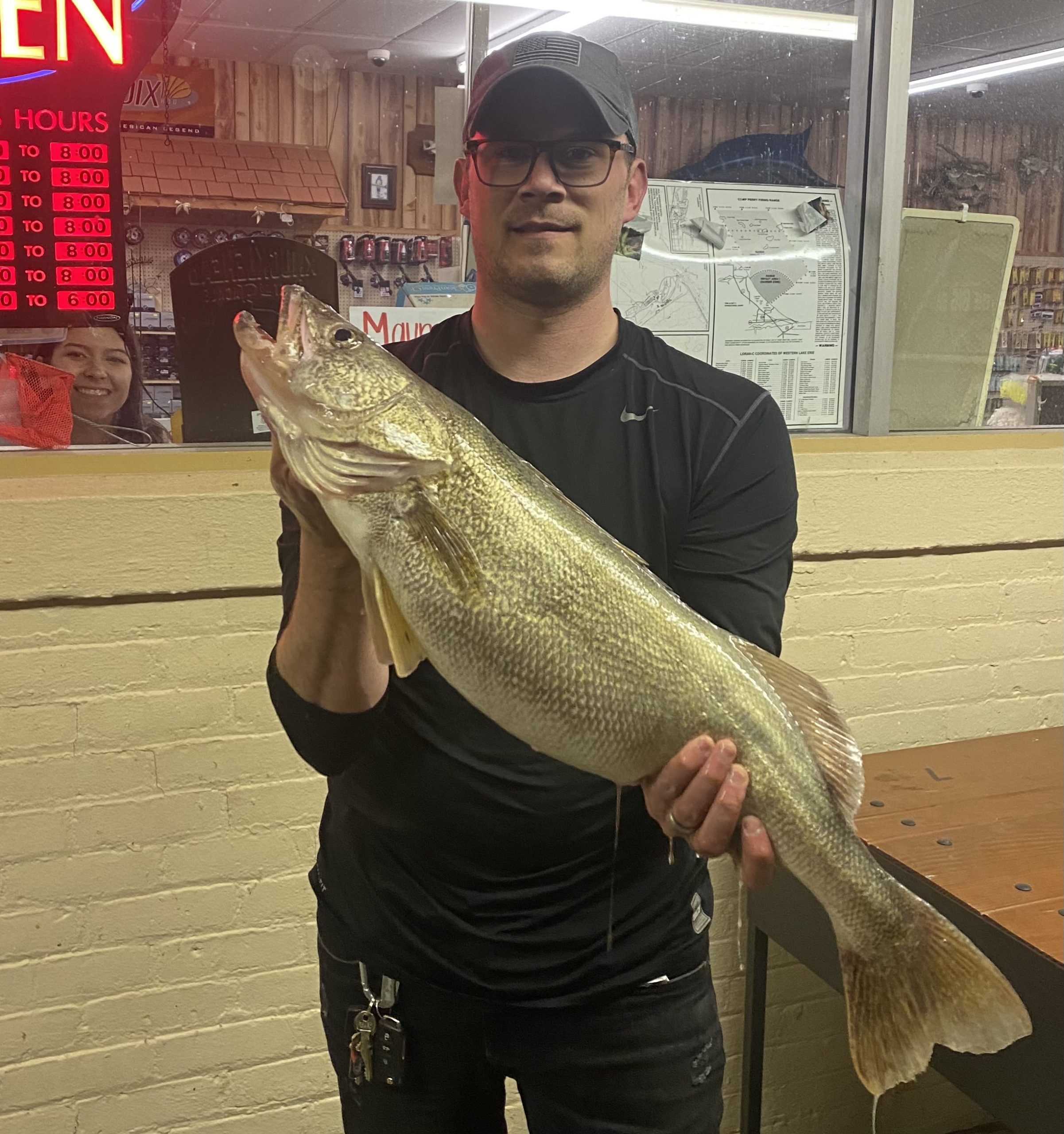 Barometric Pressure
30.28 in
Sunrise/First cast- 7:44 am
Sunset/Last Cast-7:42 pm
Wading to Bluegrass Island is  permitted.. water is low and slow. 
All fishing areas are accessible today .
Weight:Â  5/8 oz-Â  3/4 oz
Color- black head/ neon pink tail , glow head / motor oil tail ,  yellow head/ orange tail
Oh man it got cold again yesterday down to 32° with blowing winds and the windchill just cut right through you, of course once you get on the river the wind is just funneled and increased even more. Now that being said of course yesterday was a tough bite ,couple cold nights in a row knocked down the walleye. We saw a couple doubles and a few singles but it was it was tough fishing all day. Today we start a little bit of a warm up we should hit mid 40s maybe get close to 50 and the winds will be very calm which will make for a much more enjoyable fishing experience to say the least. Being early in the week there should be very little fishing pressure, so if you get a chance to play hooky or sneak out early from whatever employment institution , academic institution or mental institution that requires your presence…do it ..and throw a line in for a while. Its good for your soul.
No rain the last couple days ,maybe we'll get some today to bring that water up and get those fish moving again.
Pictures below are from the other day- just took us a min to get them organized and posted.
We finally got in our shipment of Pflueger president reels, 30s, 35s, and 40s fully stocked up.
*click on images to enlarge*
 DONT FORGET -BIG JOSHY SWIMBAITS NOW IN STOCK
We are extremely excited to be carrying BIG JOSHY SWIMBAITS products. We have had quite a few customers ask us for these, so of course we had to bring them in for you guys!! We are currently the only dealer in Northwest, Ohio to sell these awesome made in OHIO products. We opted to bring in every color in the 2.3″ minnow, 2.75″ minnow, 3.25″ minnow and J5 Premium Baitfish 5″ to ensure that there is something for everyone. Stop in and check 'em out, we are open everyday 9-5.
Made in Ohio -USA!
Have fun be safe and good luck fishing
Suggested Baits