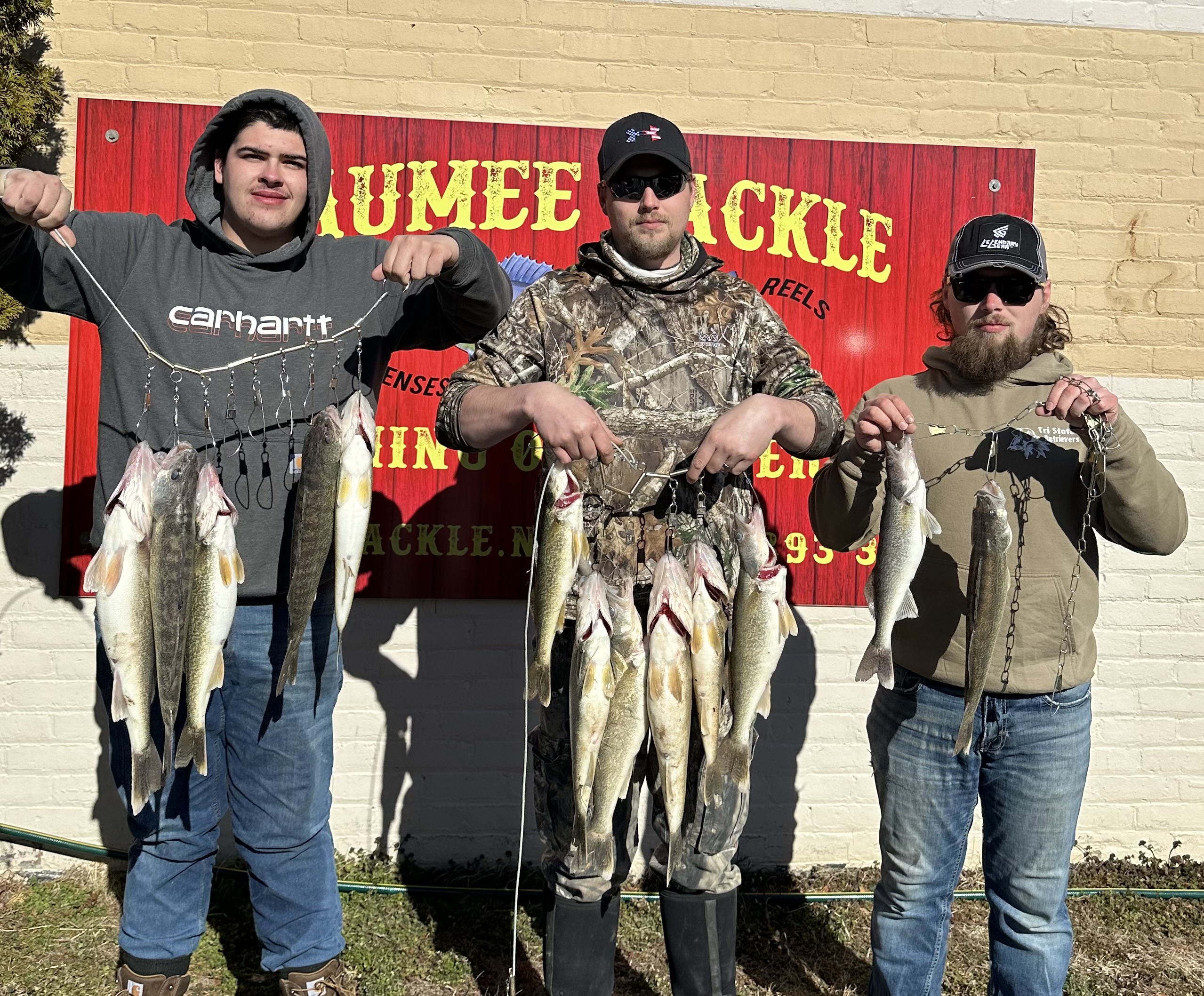 Barometric Pressure
30.17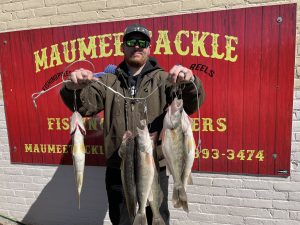 SUNRISE/ FIRST CAST-7:46 am
SUNSET/ LAST CAST-7:41 pm
WEIGHT: 5/8- 3/4 Oz
BLUEGRASS ISLAND: open to cross 
*click images to enlarge*
LAST DAY TO SIGN UP FOR THE TOURNAMENT!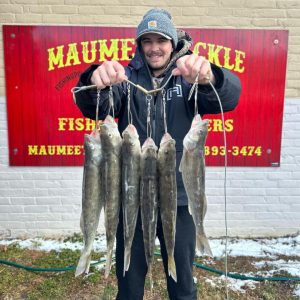 Yesterday morning was very slow fishing as a result of that very cold night Wednesday. I think when we woke up Thursday morning, it was right around 22° and that kind of stunned the fish for that morning bite. Once the sun popped out and started to warm things up around 2 PM the fishing turned on and was pretty good all the way through the evening bite saw quite a few limits come in in the evening. Longer leaders are still working very well minimum of 4-5 ft.
Bright colors, green heads and fire tiger tail, orange heads in Christmas lights, black head and orange tails were productive Lures yesterday.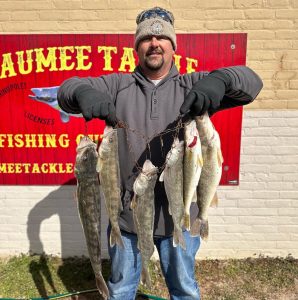 Suggested Baits