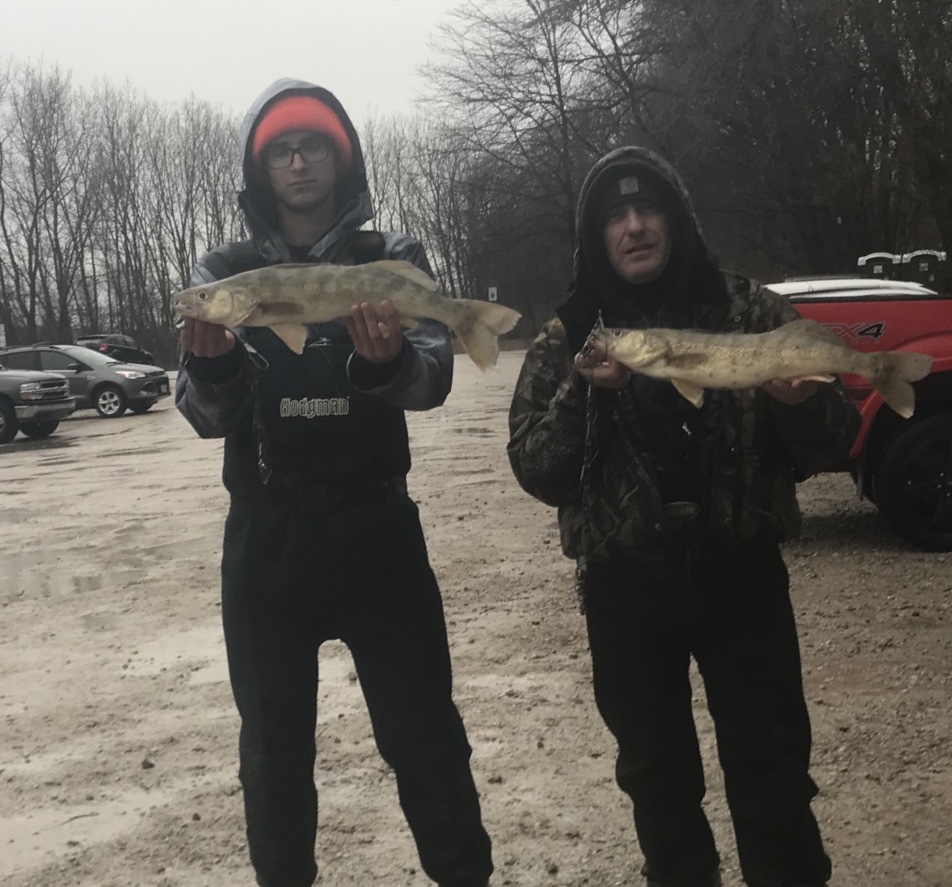 Water Temperature
42.5 degrees
Barometric Pressure
29.85
Sunrise-6:52 am
Sunset-8:16 pm
Wading to Bluegrass island is not permitted.
I sound like a broken record and I'm sick of it..but here we go-Its brutal cold, its still winter , the river is full of walleye and we need it to warm up.  Again- once it warms up,and its gonna happen, these walleye are going to be slammin again. Last Thurs/Friday were the only warm days we have had and the bite was on.  If we can get above 50 degrees in the next few days we should have a very good Fri-Sat-Sun.
Yesterday we saw a few fish taken at White street and Orleans park but the cold water has the fish locked up and not biting.
Again- I say the good news is that these cold temps are prolonging the run and the high water should bring another big push of fish in .
Weight- 3/4- 1 oz
Colors- White head/ purple and white(baby bass) tail, Green head/ Power bait Natural chartruuse tail, Orange head/ firetiger tail, yellow head/ glow tail
Have fun , be safe and good luck fishing
Suggested Baits