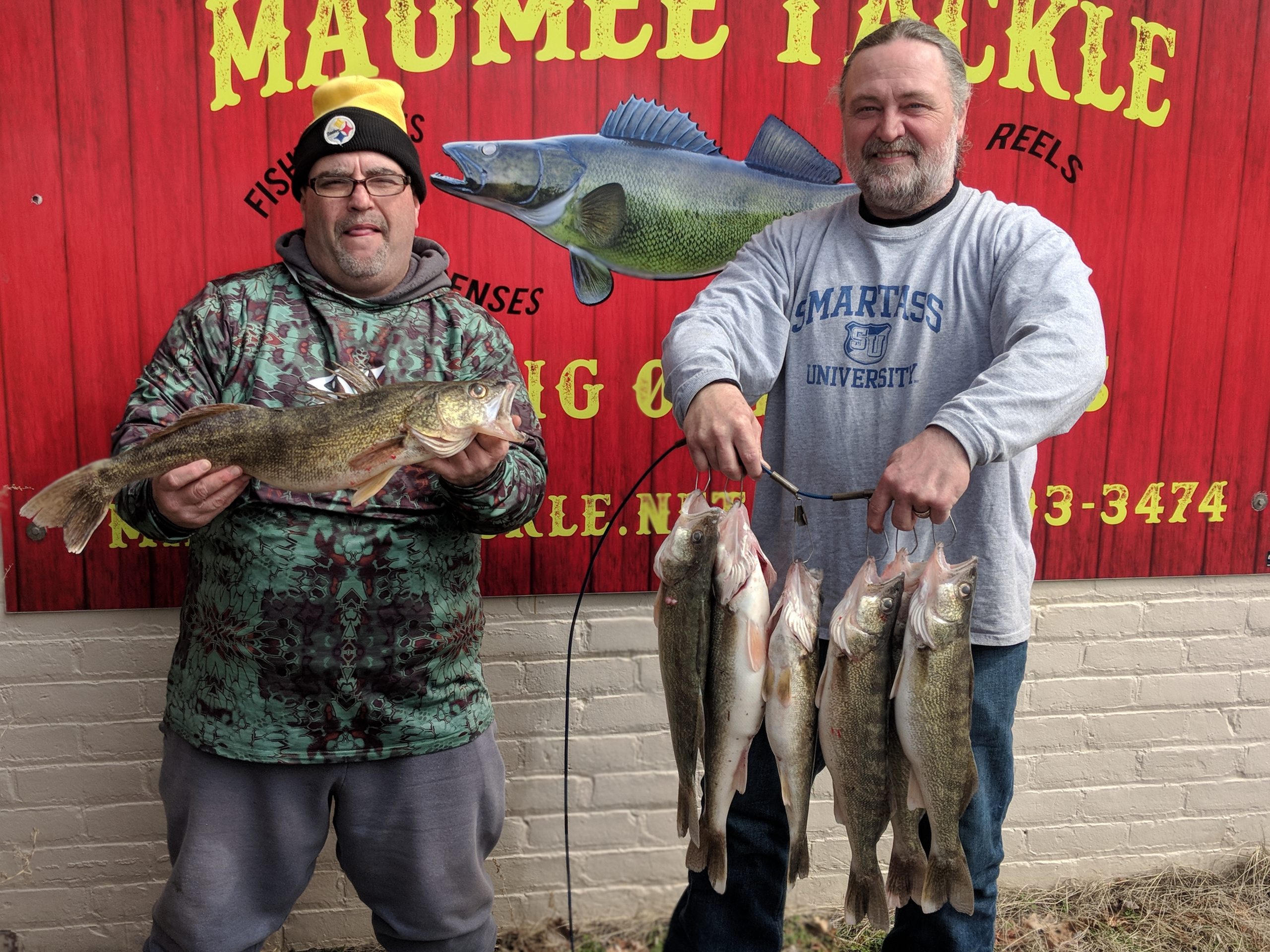 Water Temperature
42 degrees
Barometric Pressure
30.09 falling
Big jack leader this week-Chad Vallenti with this 4.39 lb jack-nice job.
Just bring your fish up to be weighed there is no entry fee.
sunrise/First cast-7:42 am
sunset/Last cast: 7:44 pm
weight-5/8Â  – 3/4 oz
Colors- as the day is going to be cloudy and over cast start with the darker colors. Orange head/ black tal, black head/motor oil tail, pink head,/ xmas lights, whithe head /dark orange tail.
The last few days were pretty cold so that water temp has held pretty steady around that 42 degree mark. Yesterday as the sunpeaked out tin the after noon we some the fish get more active. There are alot of walleye in the river right now so with last night not being that cold we should see some decent activity throughout the day. 
We appreciate everyone continuing to support our store and remind you all, to continue to shop small! Times like these are when small businesses need your support the most!
Have fun ,be safe, smile cause life is good  and good luck fishing.
Suggested Baits