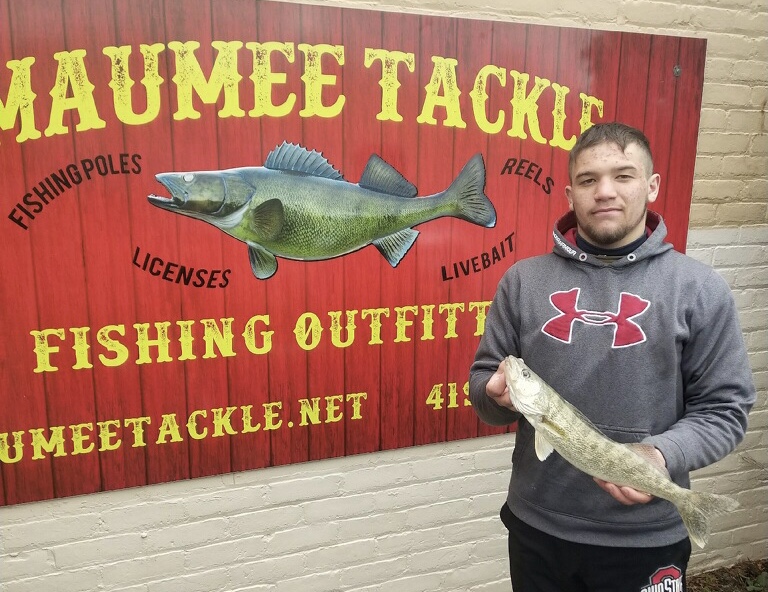 Water Level
584 and dropping
Water Temperature
42.5 degrees
Barometric Pressure
29.87
Sunrise-6:50 am
Sunset- 8:17 pm
Wading to Bluegrass Island is not Permitted
Phew–tough day yesterday .  The cold has the river temp back down around 42 degrees so the fish are not real active. The first day that is over 50 degrees its going to be FISH ON–good thing fishermen are patient , we have have to wait just another day for that warm up.
Today the water level is down so more areas are accessible, head to Buttonwood or the rapids at Jerome rd.  We may see an increase in the bite today, again try short casting  since tht river has been running fast a lot of those fish are still hugging the shoreline and eddys/calm water areas to get out of that strong current.
Weight -5/8 to 3/4 oz
Colors- Green head / Glow in dark tail, Orange head/ Black Tail, Pink head/ Shimmer shad tail, and yellow head/ Berkly natural Chartruse tail.
Have fun be safe and good luck fishing
Suggested Baits