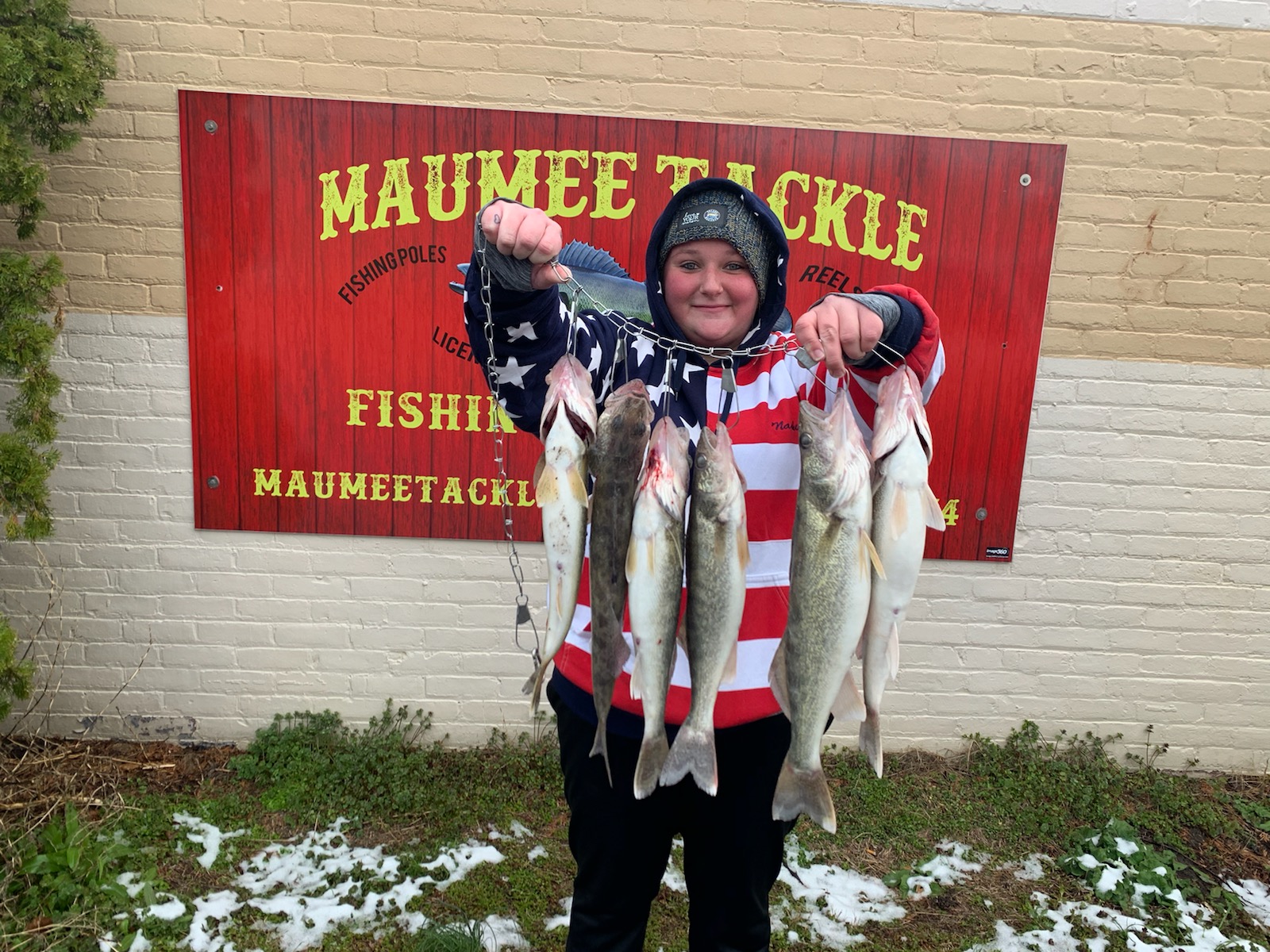 Barometric Pressure
29.43
Just another reminder that our tournament has been cancelled.
First cast-649 am
Last cast-818 pm
Wading to bluegrass island is permitted
We are fully stocked with night crawlers, wax worms and minnows.
Cold and snowy-doesnt matter, the walleye are in the river heavy right now. The colder days have kept the river temp relatively cool for this whole run. Saw some good catches come out of Jerome rd and buttonwood. Davis overlooks was wide open for fishing.
Today ought to be about the same-cold , wet and lots of fish to be caught .
Real soon its going to be time to break out and get to it from a fishing kayak. Dont forget we are a Kayak shop , Kayak rental livery and accessory sales.
Have fun be safe and good luck fishing.
Suggested Baits